The Serbia Super League unfolds as a cradle of emerging talent, with Comparisonator platform singling out three remarkable U23 players ready to make waves. Hailing from Partizan and Vozdovac, these young prospects, Kristijan Belic, Mihajlo Neskovic, and Mihajlo Ilic, showcase a blend of skills that promises to leave an indelible mark on Serbian football.
In the dynamic landscape of the Serbia Super League, Kristijan Belic, Mihajlo Neskovic, and Mihajlo Ilic emerge as the U23 players to watch. Their performances will undoubtedly shape the league's narrative and inspire the next generation of Serbian football talents.
Kristijan Belic (CMF) – Partizan
Kristijan Belic, orchestrating the midfield for Partizan, emerges as a standout player. Leading the league in ball recoveries, picking-ups, and interceptions among central midfielders, Belic showcases a comprehensive skill set, making him an invaluable asset in both defensive and offensive aspects of the game.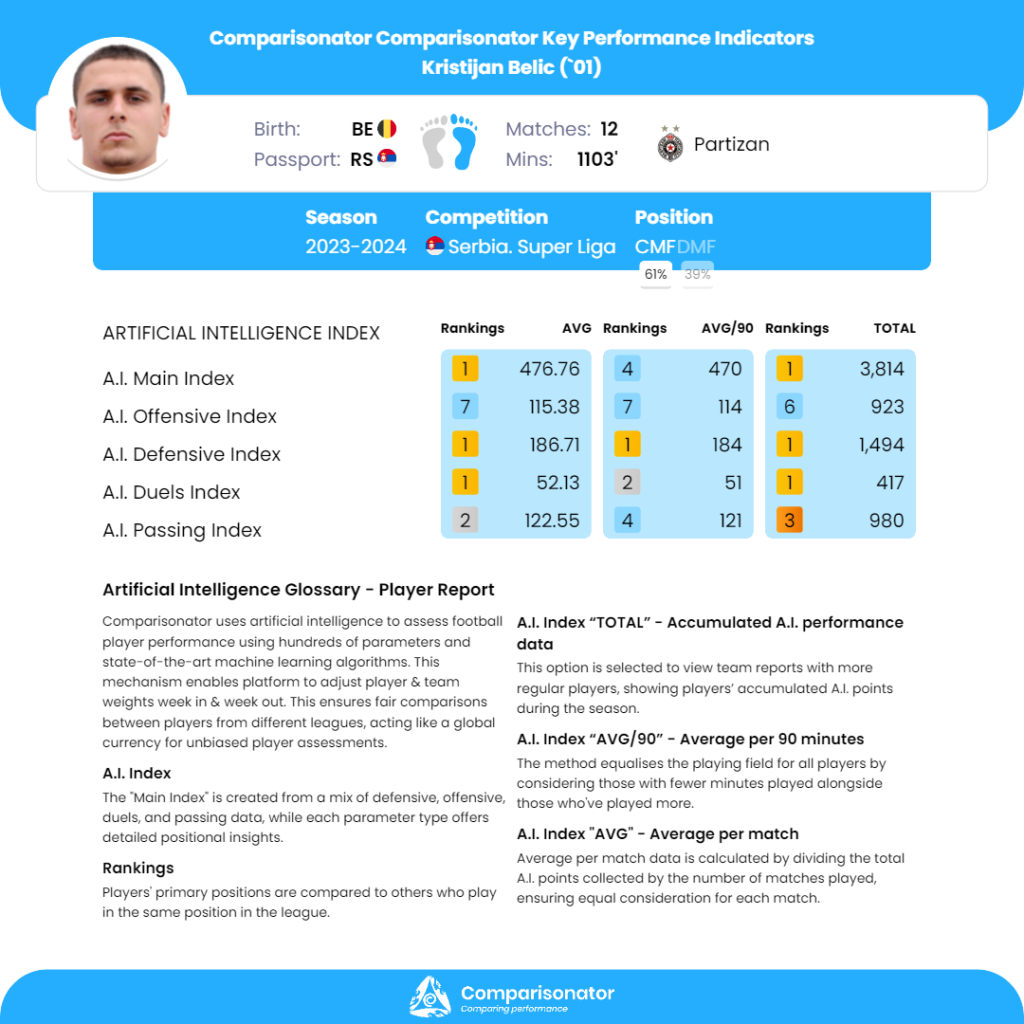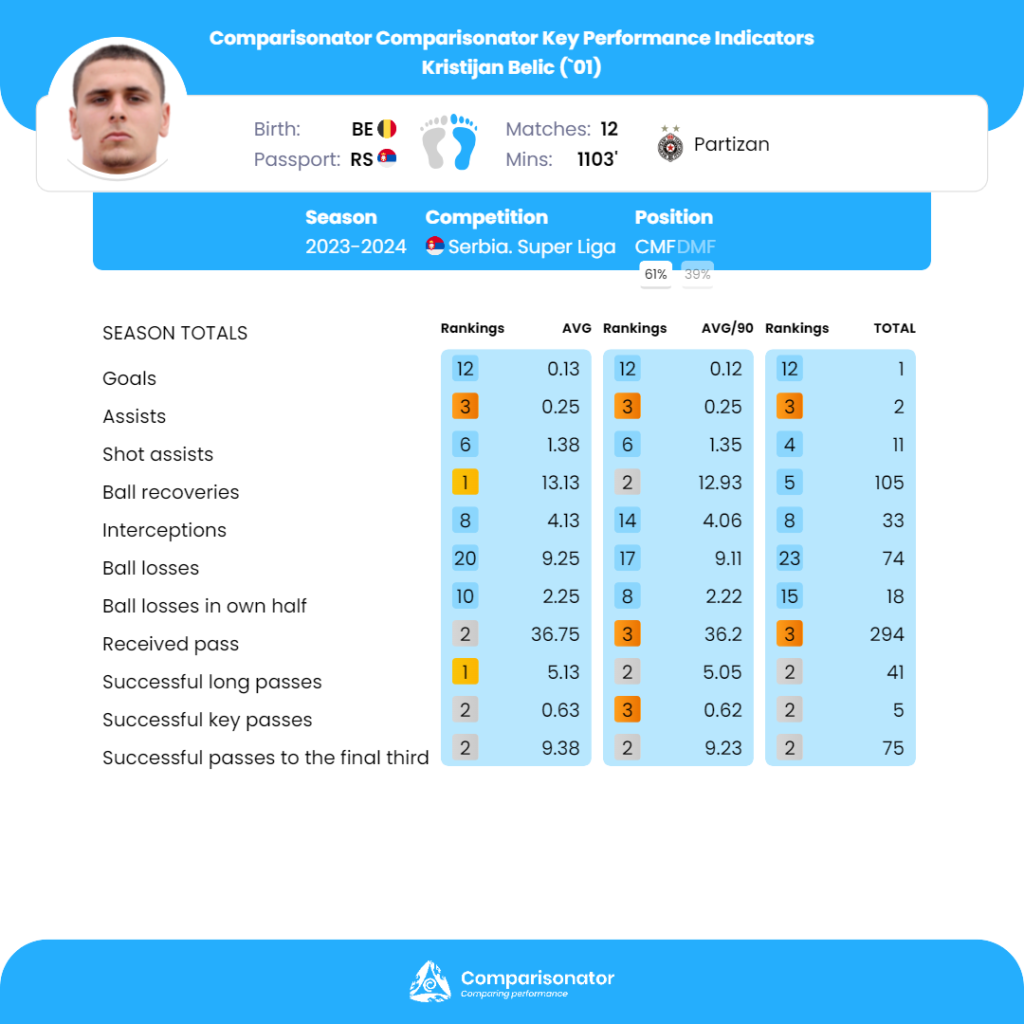 Mihajlo Neskovic (LW) – Vozdovac
Mihajlo Neskovic, Vozdovac's left winger, is a force to be reckoned with. Topping the charts in successful dribbles and duels won in the left winger category, Neskovic brings flair and determination to the pitch. His prowess in progressive runs further solidifies his status as a key player for Vozdovac.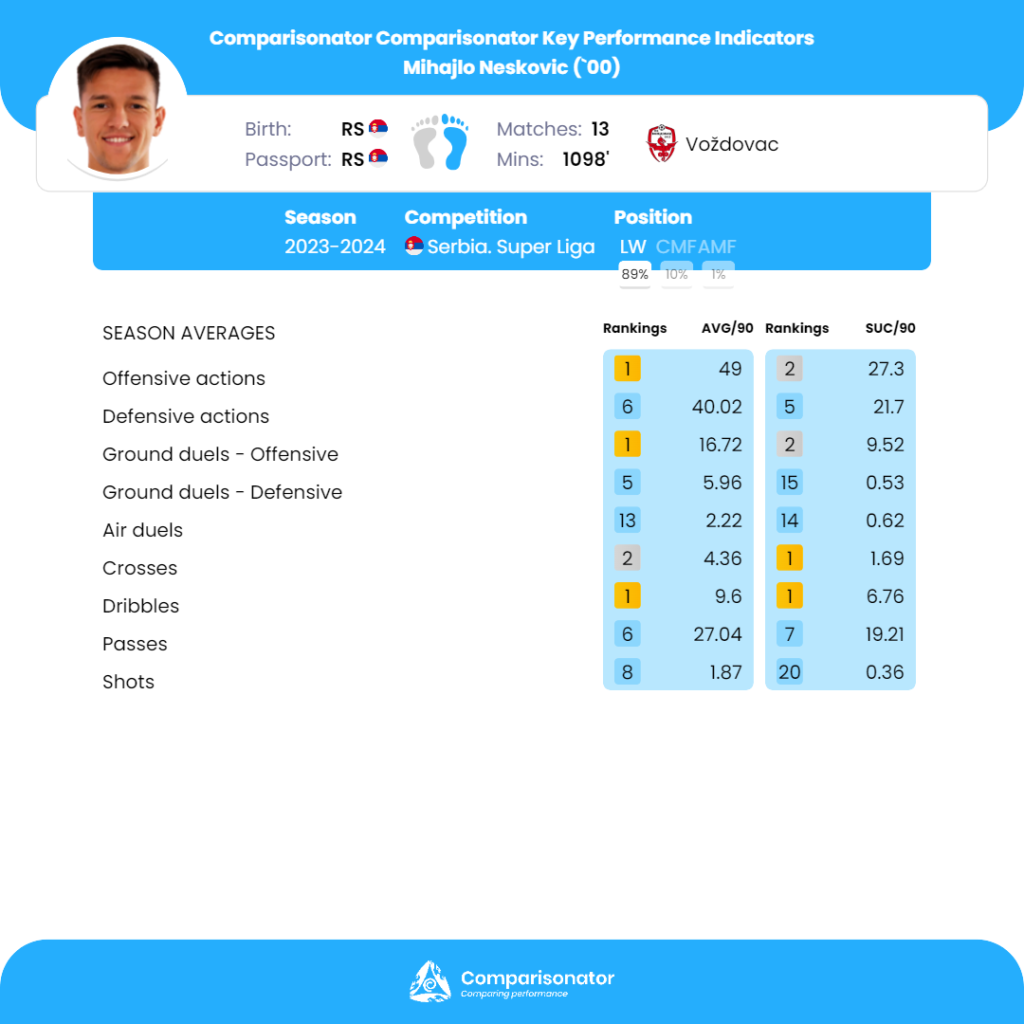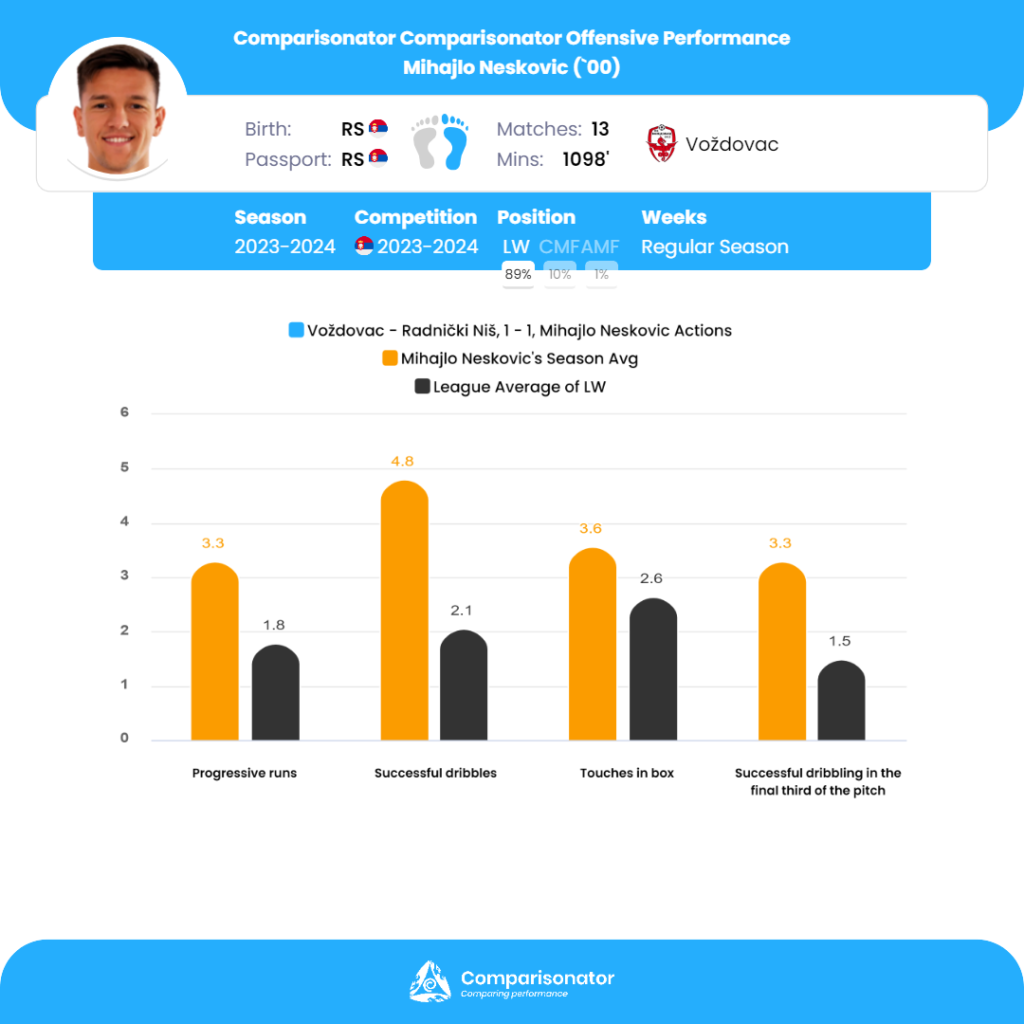 Mihajlo Ilic (CB) – Partizan
Mihajlo Ilic, stationed as a center-back for Partizan, showcases exceptional abilities in distribution. Leading in successful long passes and ranking high in overall long passes and successful progressive passes among center-backs, Ilic proves to be not only a defensive stalwart but also a key contributor to Partizan's build-up play.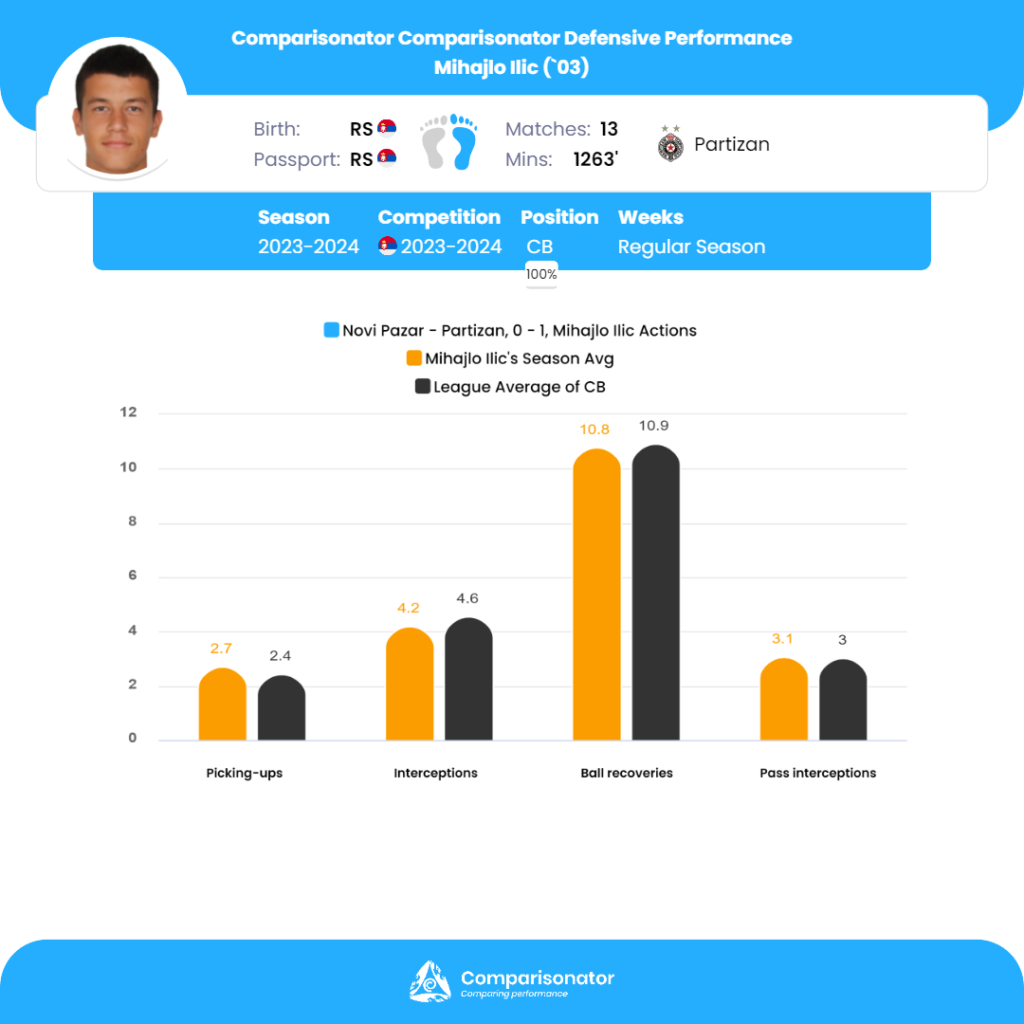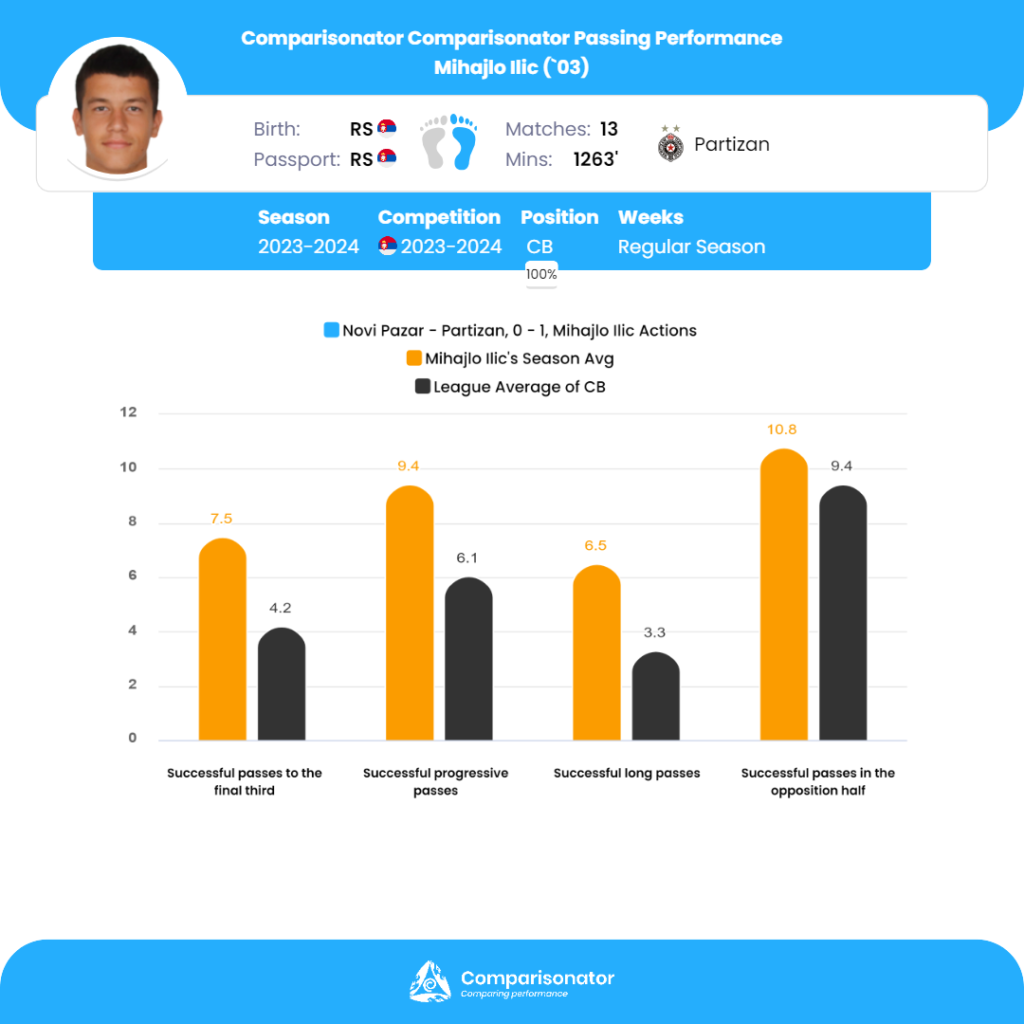 Selected via Comparisonator machine learning index.
Data Comparisons provided by Comparisonator is for educational purposes only and not intended to be monetized.