Comparisonator indicated 3 Best U23 Players in Spain Segunda Division 2022/23 season. Player's rankings are among his own position players.
ARTIFICIALLY INTELLIGENT COMPARISONATOR INDEX FORMATION
After 2 years of Machine Learning exercise inside the platform enabled us to implement artificially intelligent weights in order to define player and team levels. This system allows apple to apple comparison of any players and teams from around the world. The variable weights applied to the platform include:
– League quality
– Team quality
– Player performance
Click here to read the full whitepaper of A.I. Index.
3 Best U23 Players in Spain Segunda Division – 2022/23 Season
Mika Marmol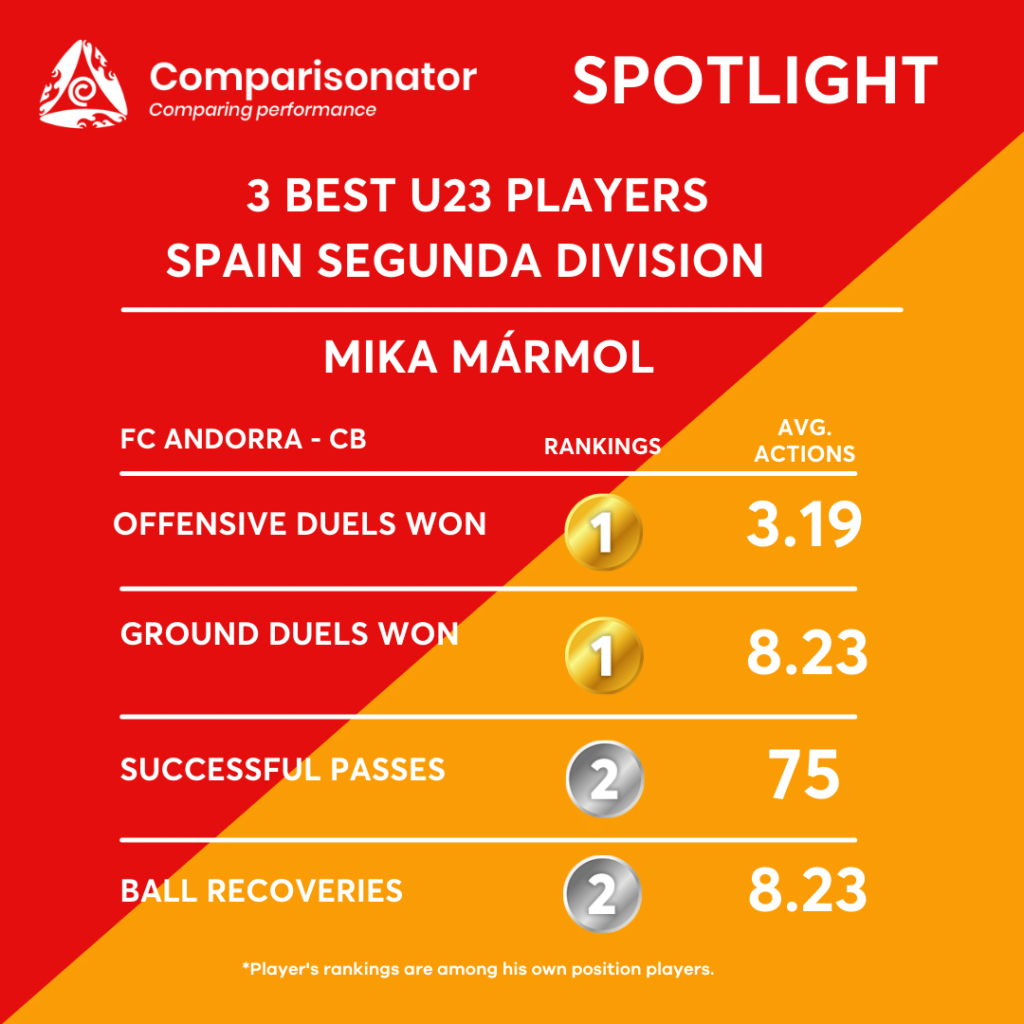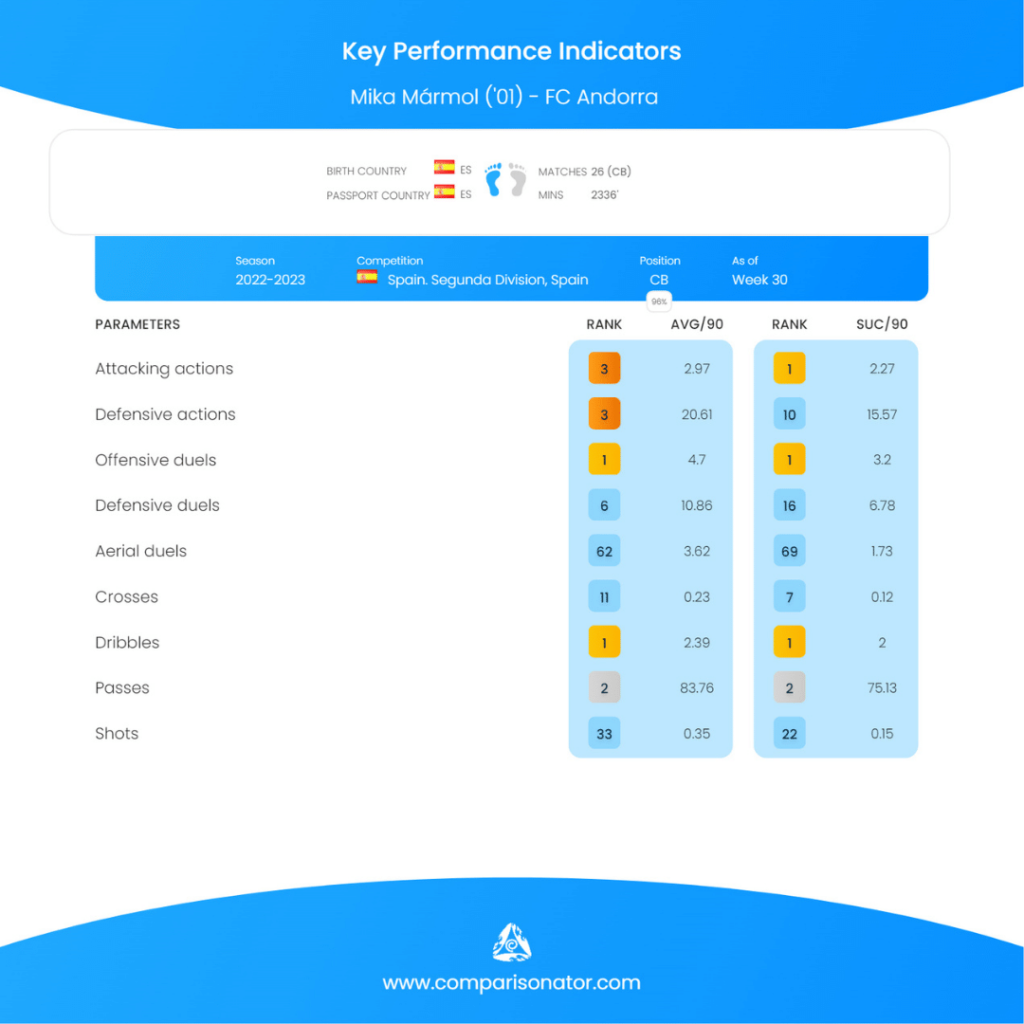 Marc Aguado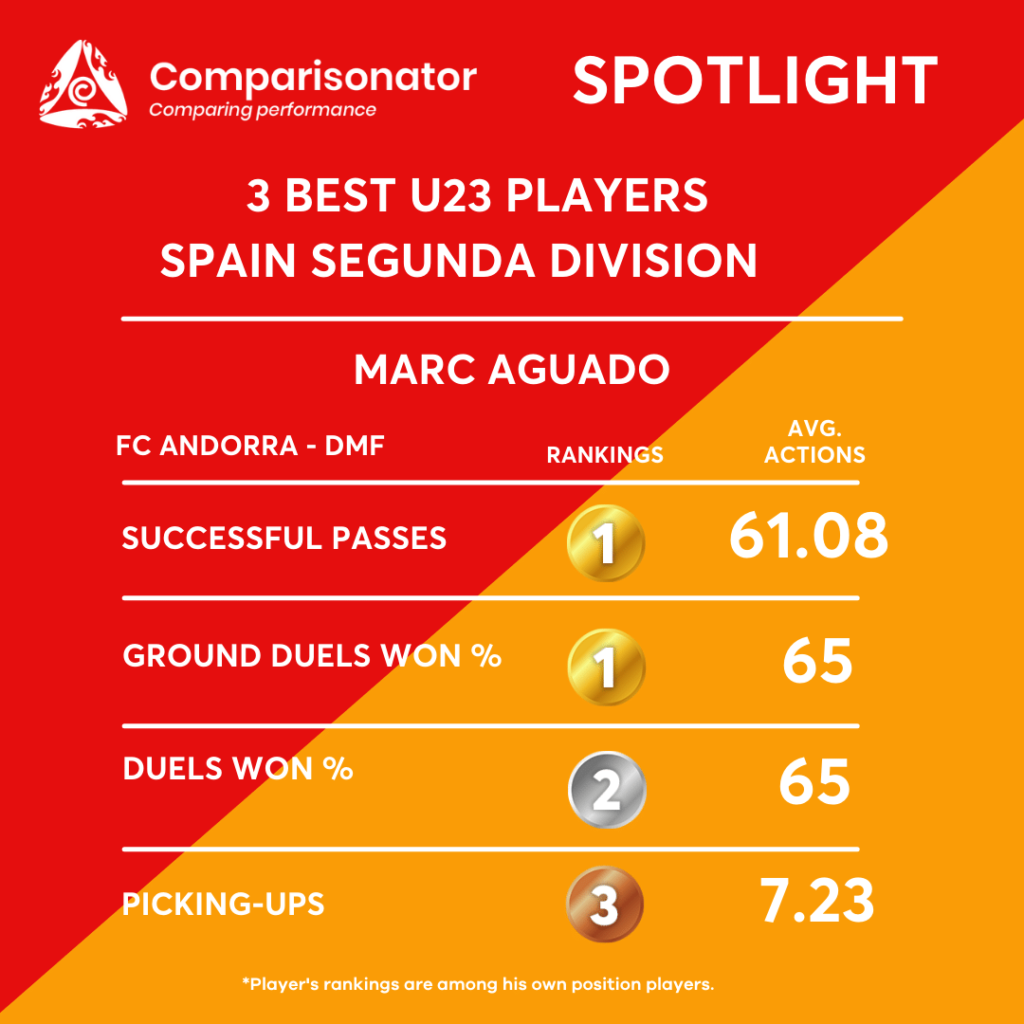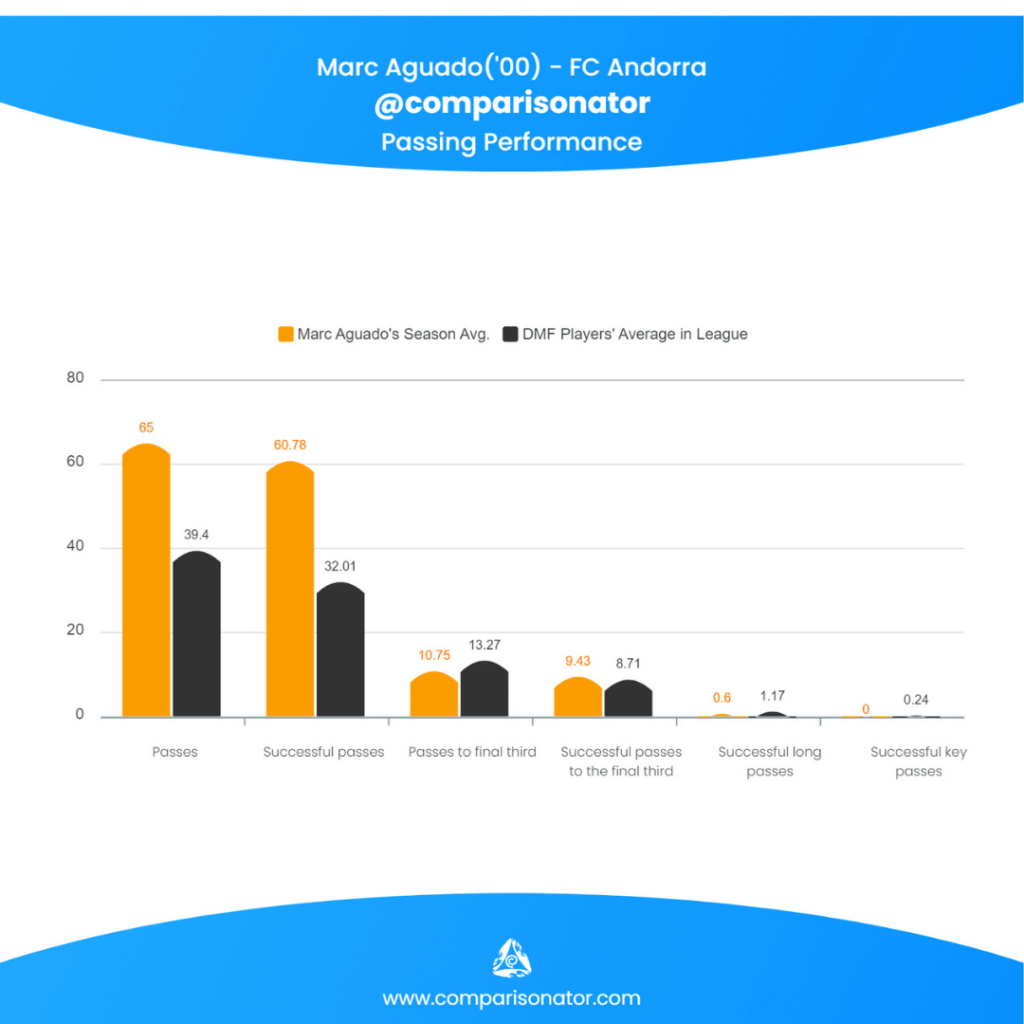 Enzo Loidoice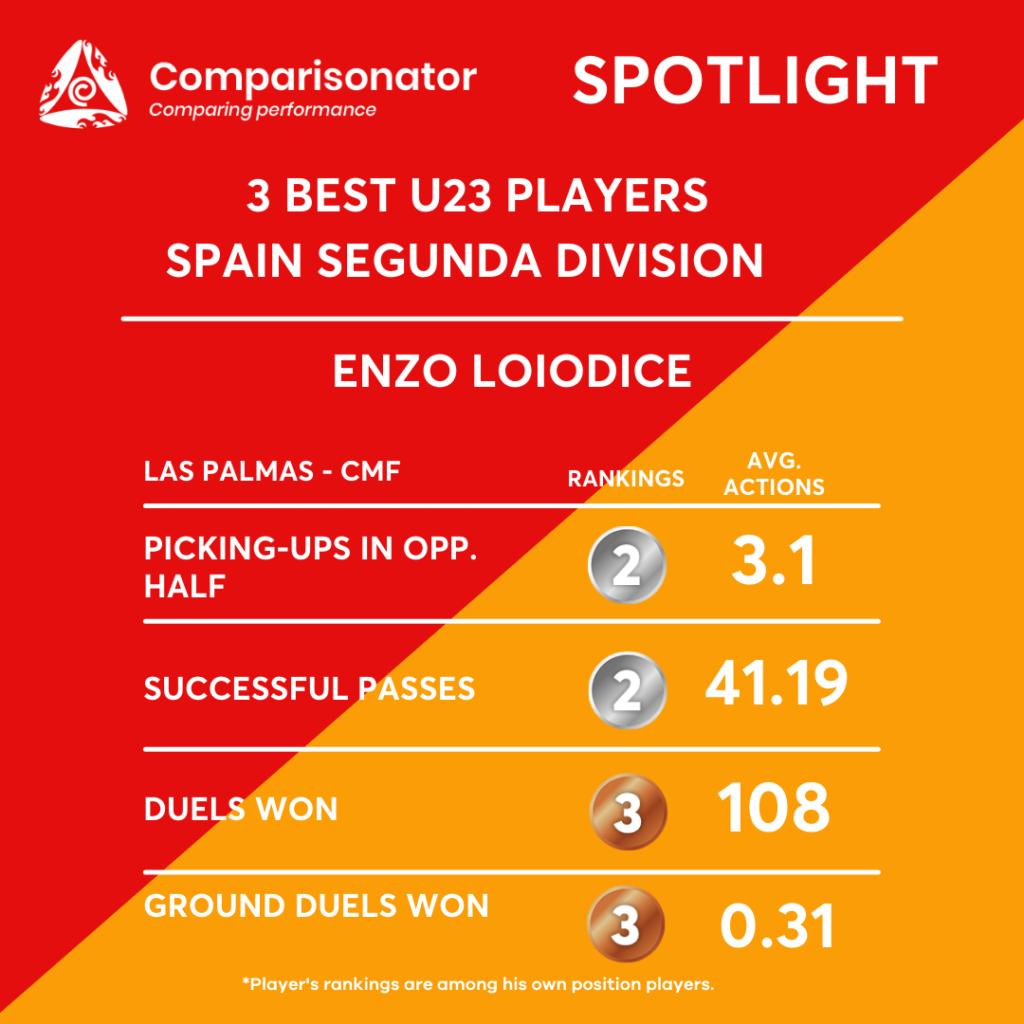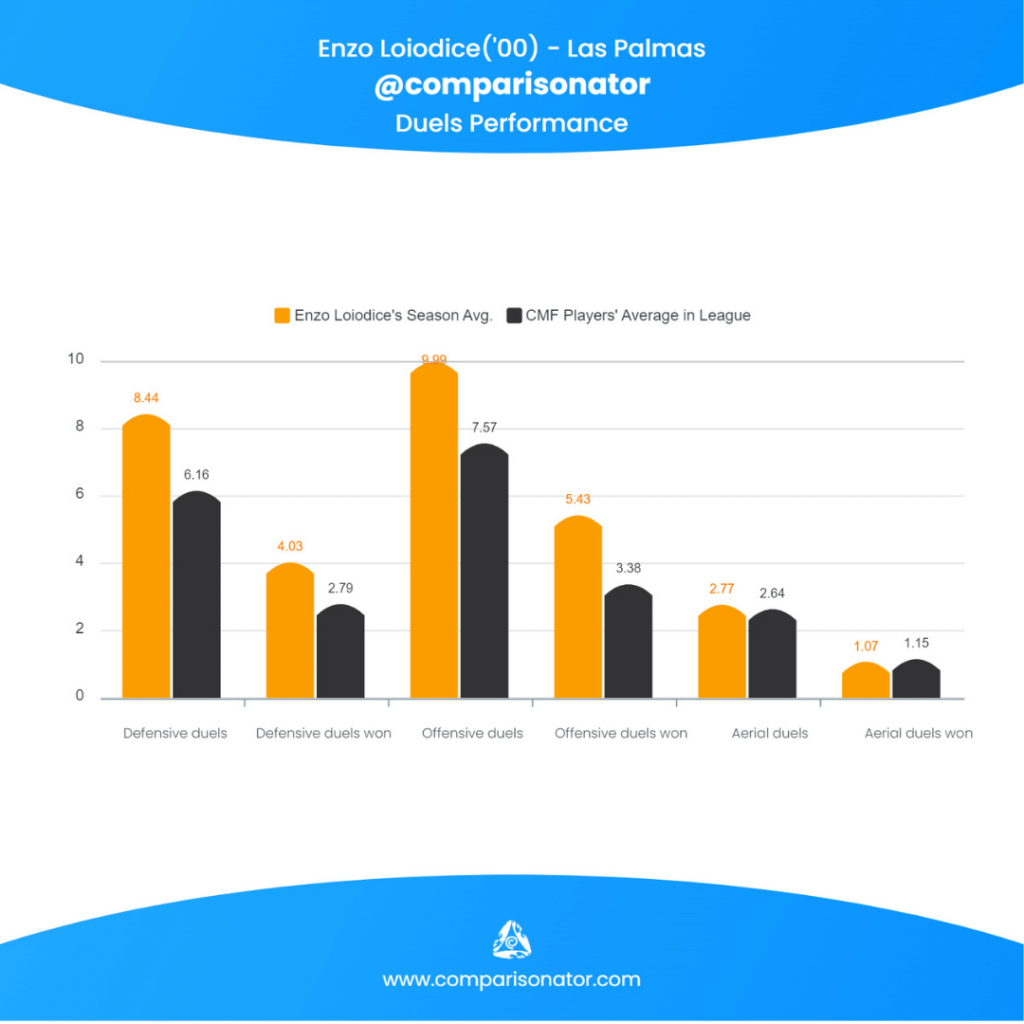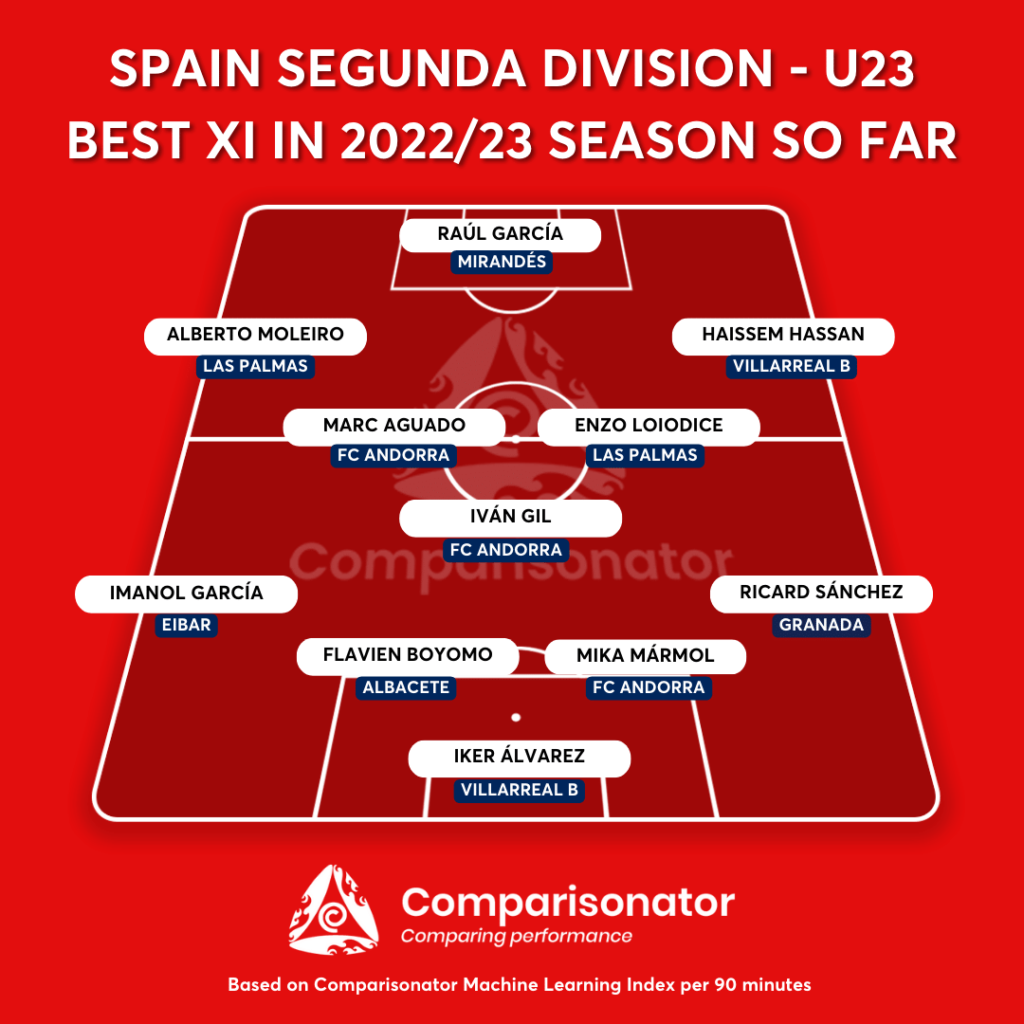 Selected via Comparisonator machine learning index.
Data Comparisons provided by Comparisonator is for educational purposes only and not intended to be monetized.