In the dynamic arena of the Uruguay Premier League Football, the Comparisonator platform has meticulously identified the cream of the U21 crop, spotlighting the "4 BEST POSITION U21 PLAYERS" who are making waves on the field. These promising talents from various positions are not just shaping the present but also the future of Uruguayan football. Let's delve into the narratives of these exceptional players, each carving their niche in the league.
These four emerging talents epitomize the excellence and promise inherent in Uruguayan football. As their stories continue to unfold, we eagerly await the heights they will reach and the impact they will make on the national and international stages.
For more in-depth insights, analyses, and updates on these rising stars and others, please don't hesitate to reach out. Uruguayan football is experiencing a renaissance, and these players are at the forefront of this thrilling transformation.
4 Best U21 Players Uruguay Premier League – 2023/24 Season So Far
Santiago Corbo – (LB) Boston River
At Boston River, Santiago Corbo stands tall as the top Left Back (LB), showcasing unparalleled accelerations, ground duels won, duels won, and progressive runs. His electrifying speed and defensive prowess make him a standout performer in the LB position.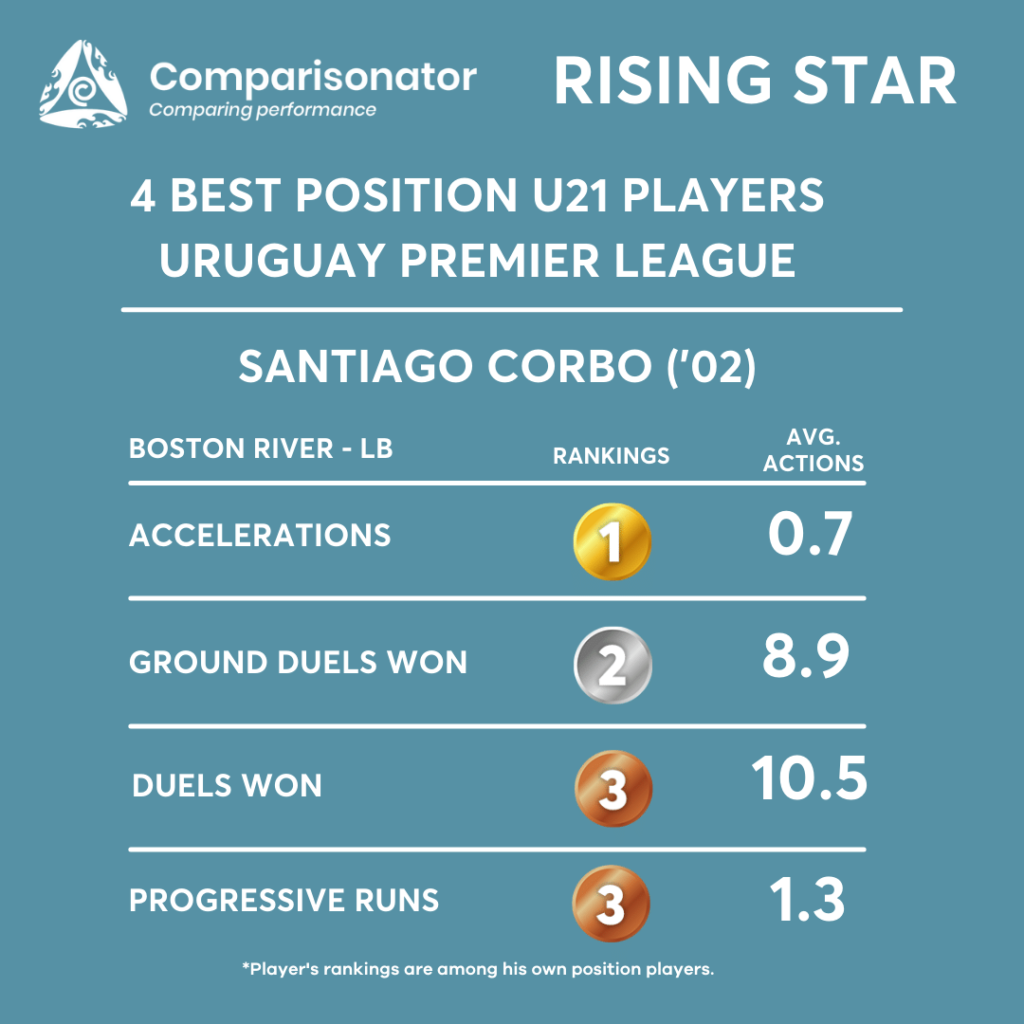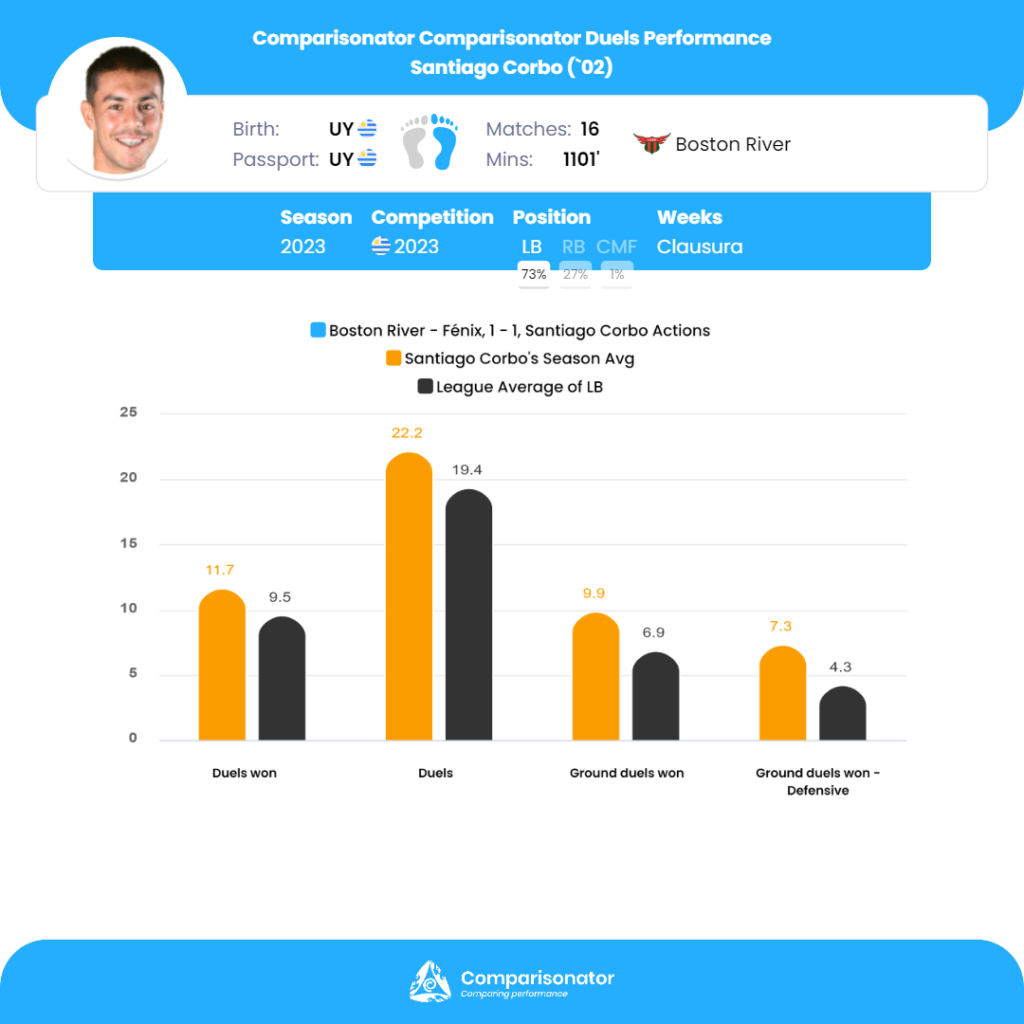 Damian Garcia – (DMF) Penarol
Donning the colors of Penarol, Damian Garcia reigns supreme as a Defensive Midfielder (DMF). His mastery in interceptions, particularly in the opponent's half, along with pass interceptions and ball recoveries, underscores his crucial role in fortifying the team's midfield.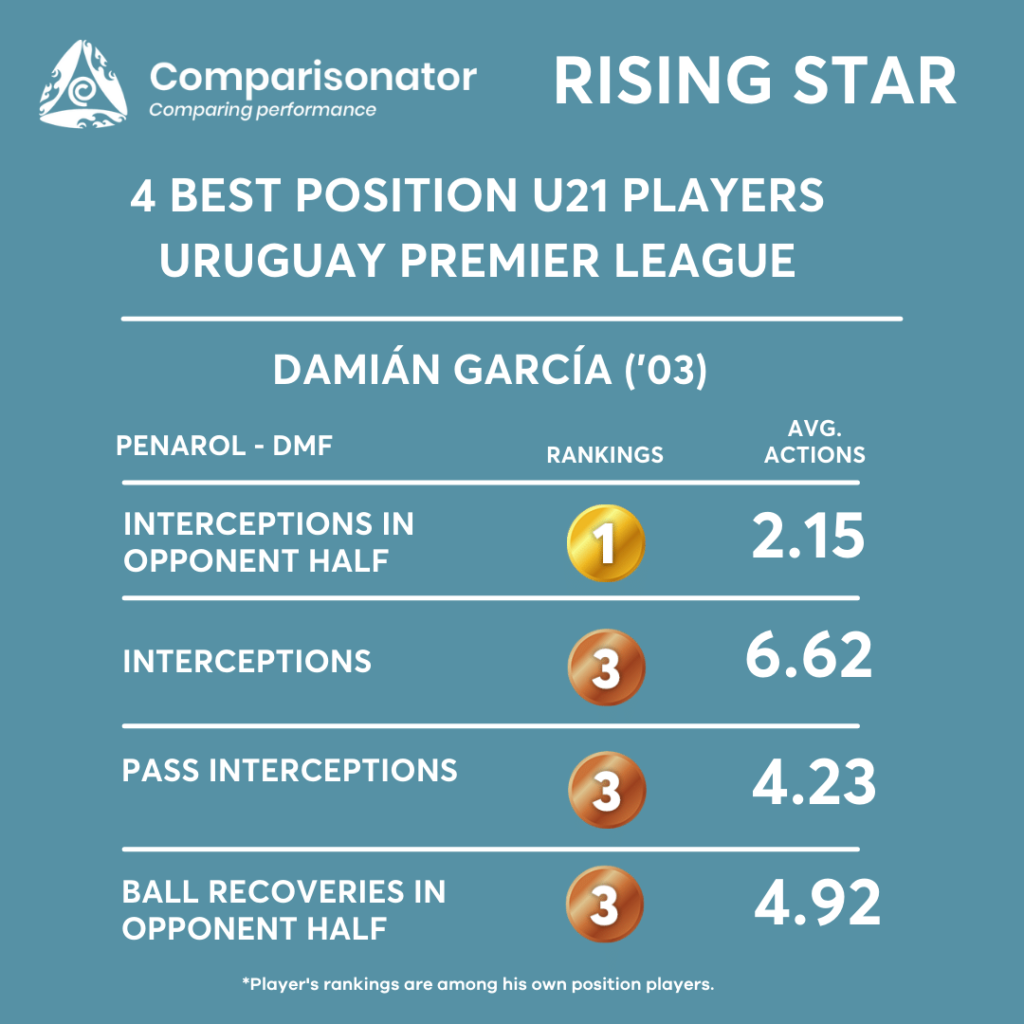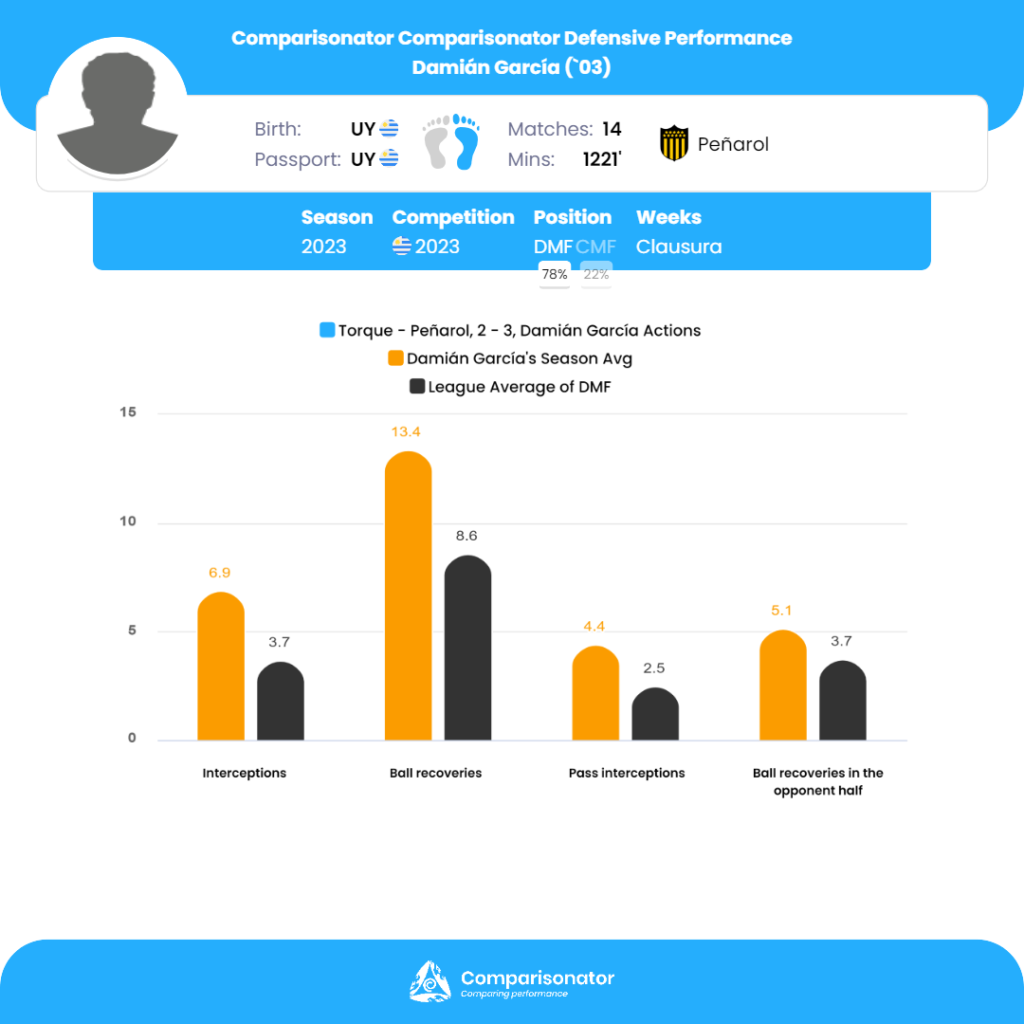 Anderson Duarte – (RW) Defensor Sporting
Representing Defensor Sporting, Anderson Duarte commands the Right Winger (RW) position with flair. His adeptness in pass interceptions, interceptions in the opponent's half, opportunities created, and shots on target paints a picture of a multifaceted player who is both defensively astute and an offensive threat.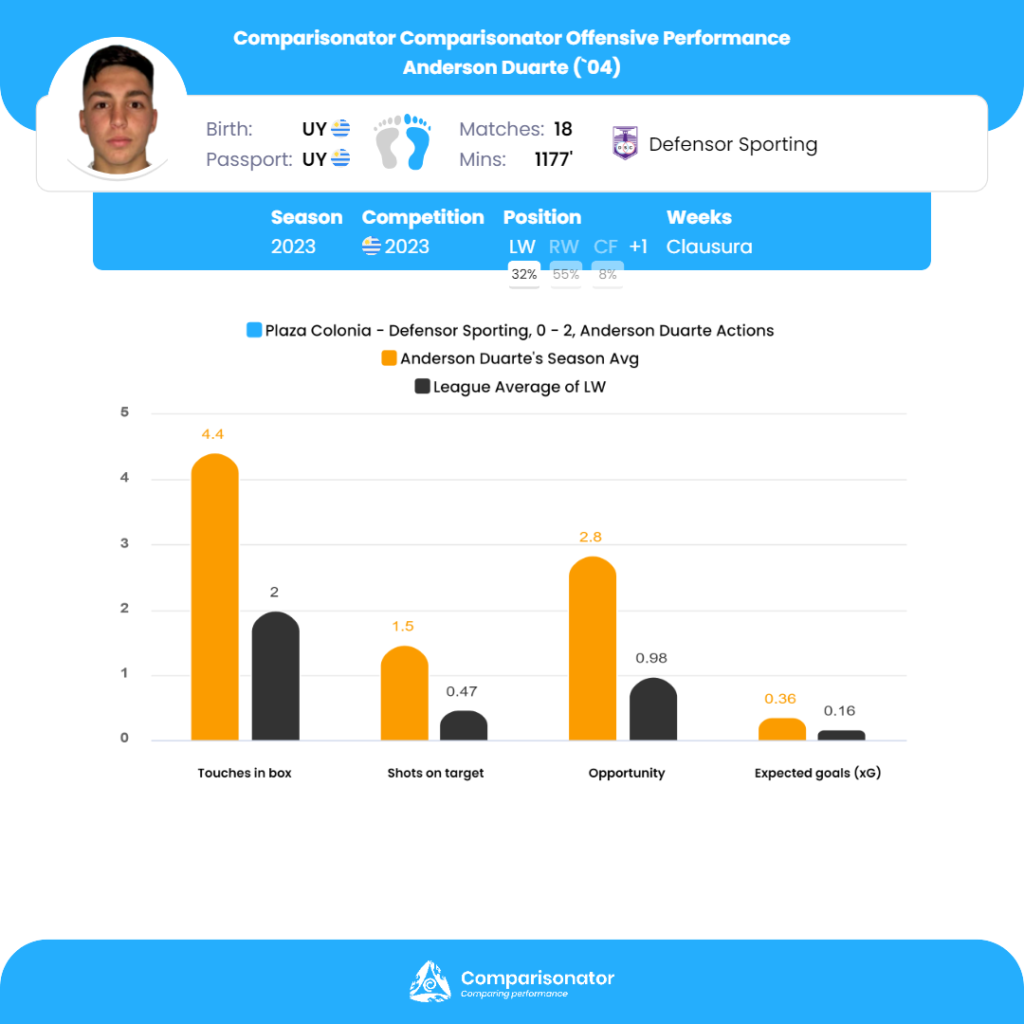 Matias Arezo – (CF) Penarol
Penarol's Matias Arezo leads the charge as the top Centre Forward (CF), displaying an impressive array of skills. Arezo dominates in touches inside the box, opportunities created, shots on target, and expected goals, establishing himself as a formidable force in the attacking front.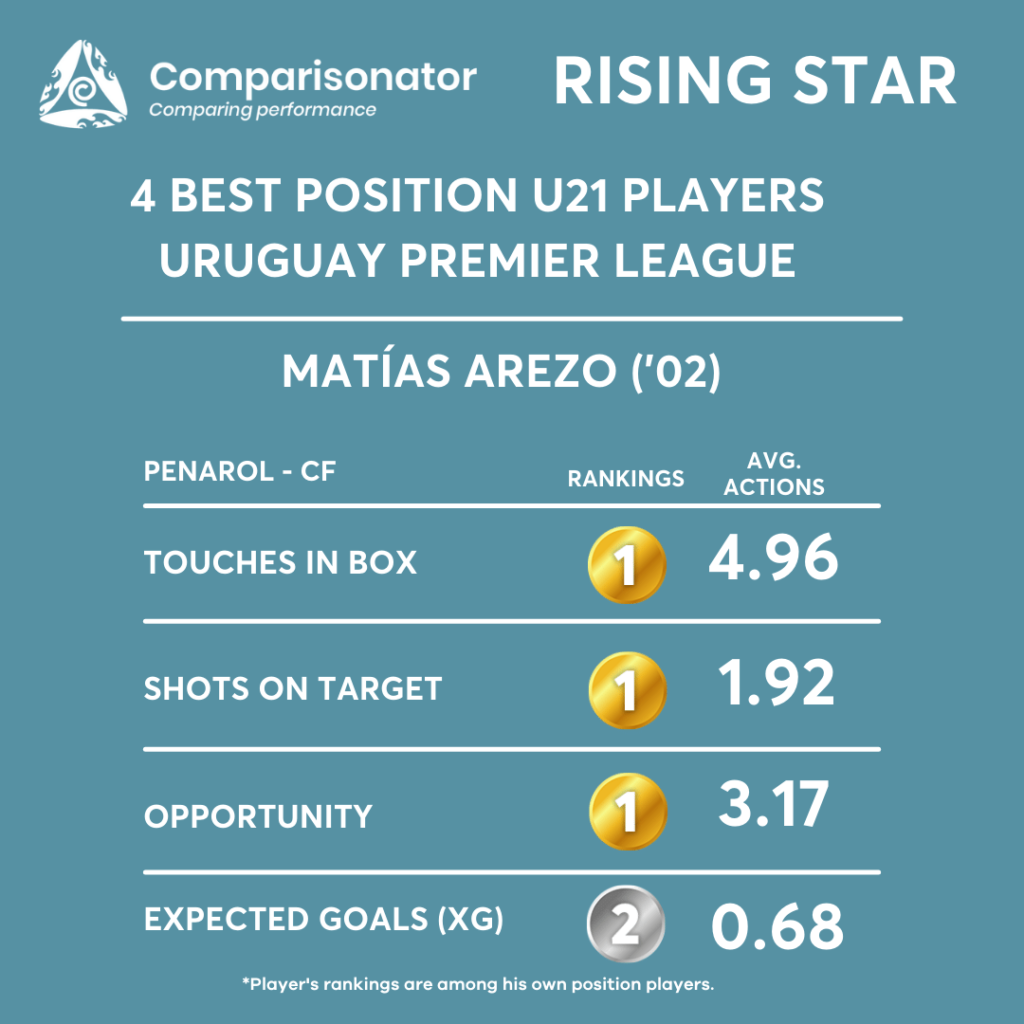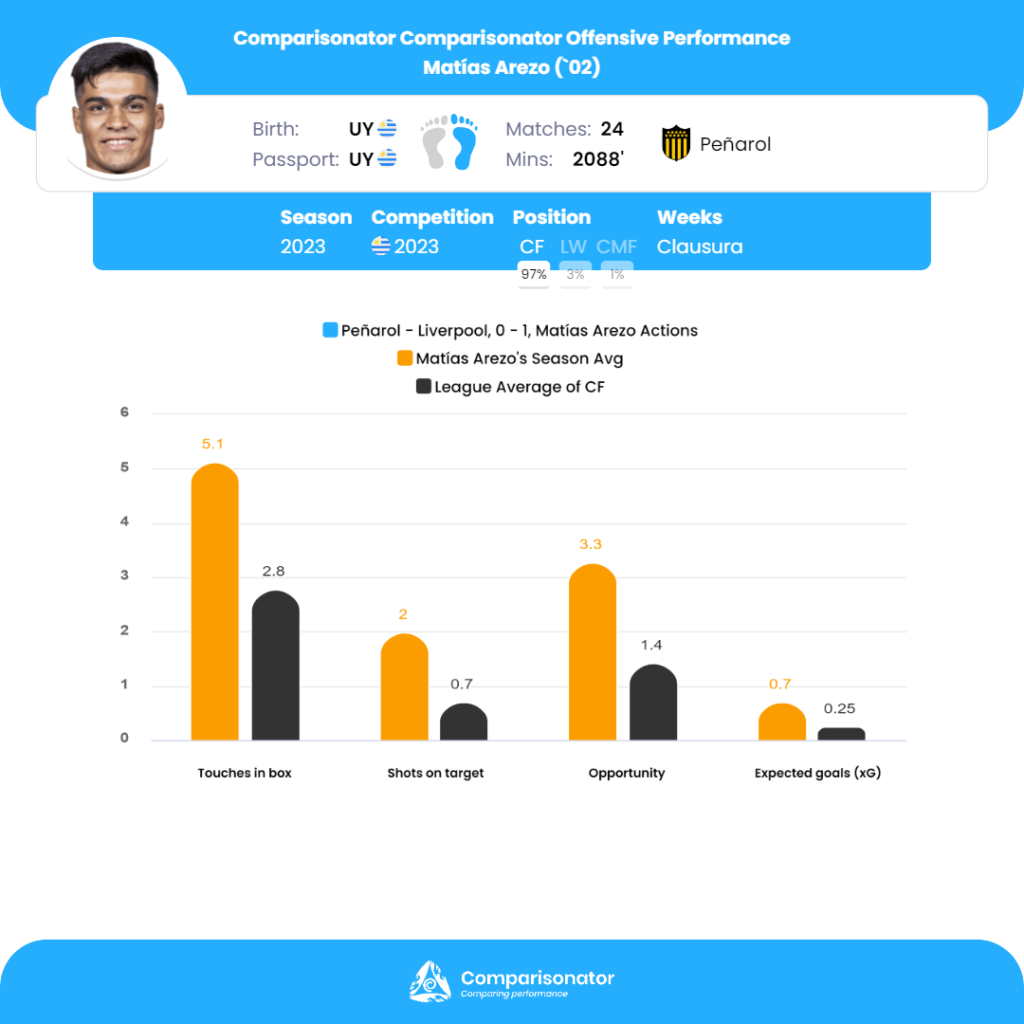 Selected via Comparisonator machine learning index.
Data Comparisons provided by Comparisonator is for educational purposes only and not intended to be monetized.