In the UEFA Conference League's Week 3 of the Group Stage, three standout players have etched their names as top performers, identified by Comparisonator platform for their exceptional contributions. Junior Dina Ebimbe from Eintracht Frankfurt, showcasing his versatility as a Right Back, exhibited impressive offensive prowess, while Albert Grønbæk of Bodø / Glimt, playing in the Central Midfield, demonstrated a well-rounded game. Additionally, Riccardo Sottil, the Right Winger for Fiorentina, shone brightly with his impactful and skillful displays. Here, we delve into the exceptional performances of these three remarkable players and their substantial impact on the UEFA Conference League's recent matches.
Best XI
Best Defender
Best Midfielder
Best Forward
Best Player Performances of UEFA Europa Conference League –
2023-24 Season Group Stage Week 3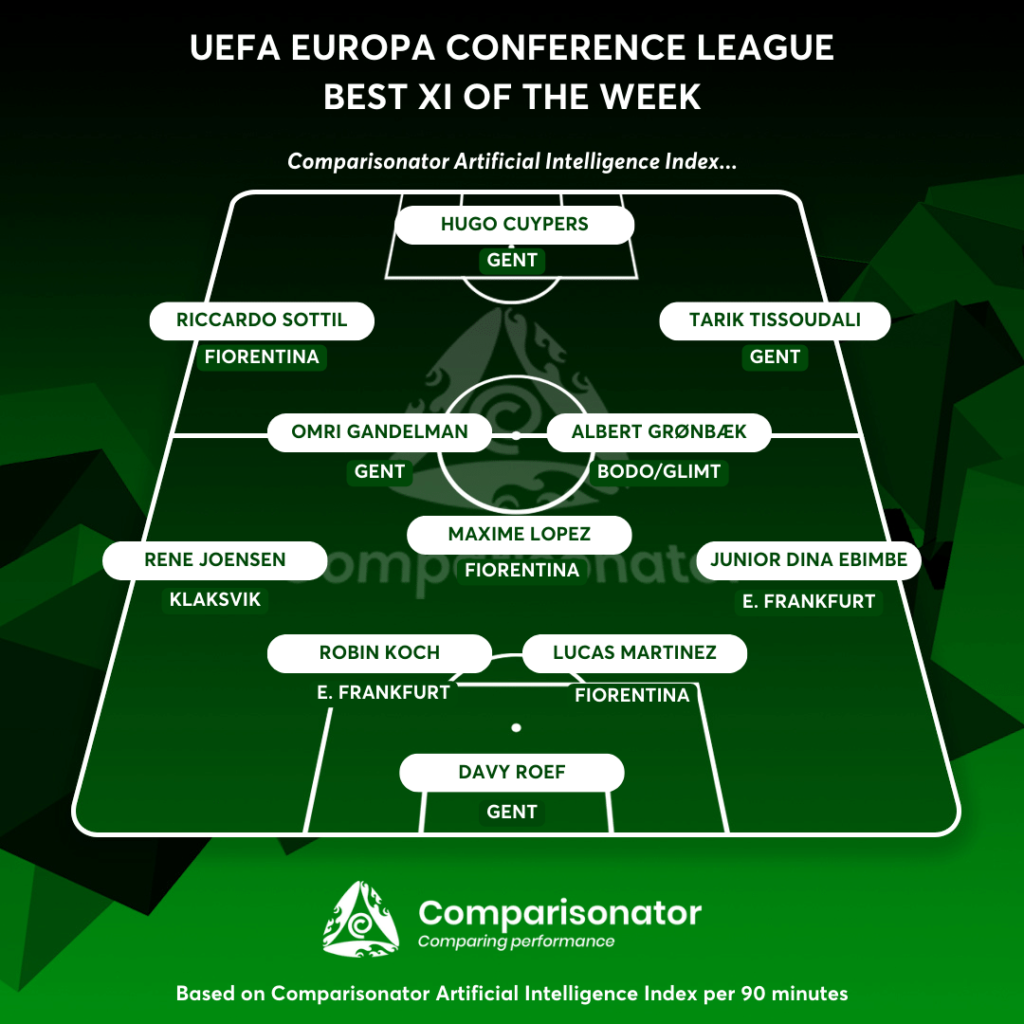 Junior Dina Ebimbe – (RB) Eintracht Frankfurt
Operating from the Right Back position for Eintracht Frankfurt, Junior Dina Ebimbe has displayed an impressive level of versatility and attacking strength. Leading the charts in touches within the opponent's box with 8 and creating 4 significant opportunities, Ebimbe showcased his ability to impact the game from defensive positions, contributing notably to Frankfurt's offensive thrust.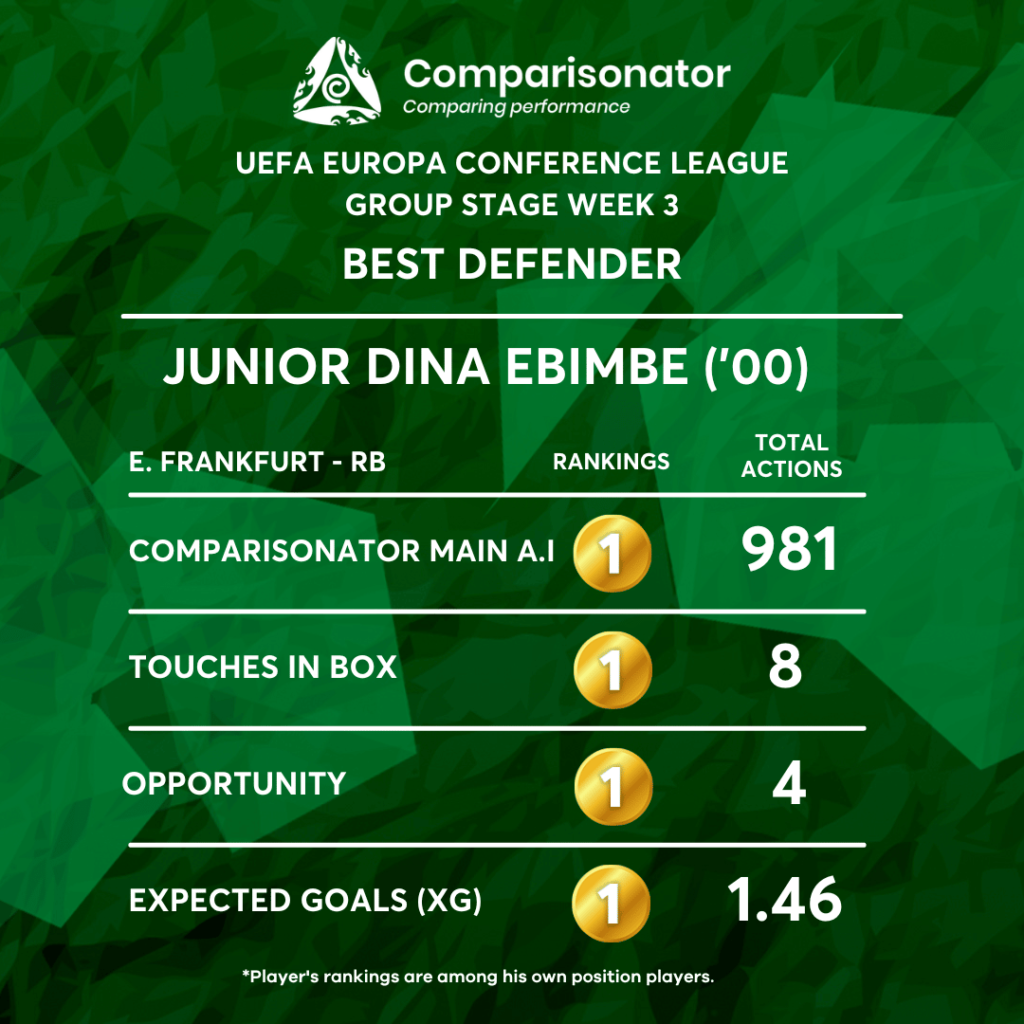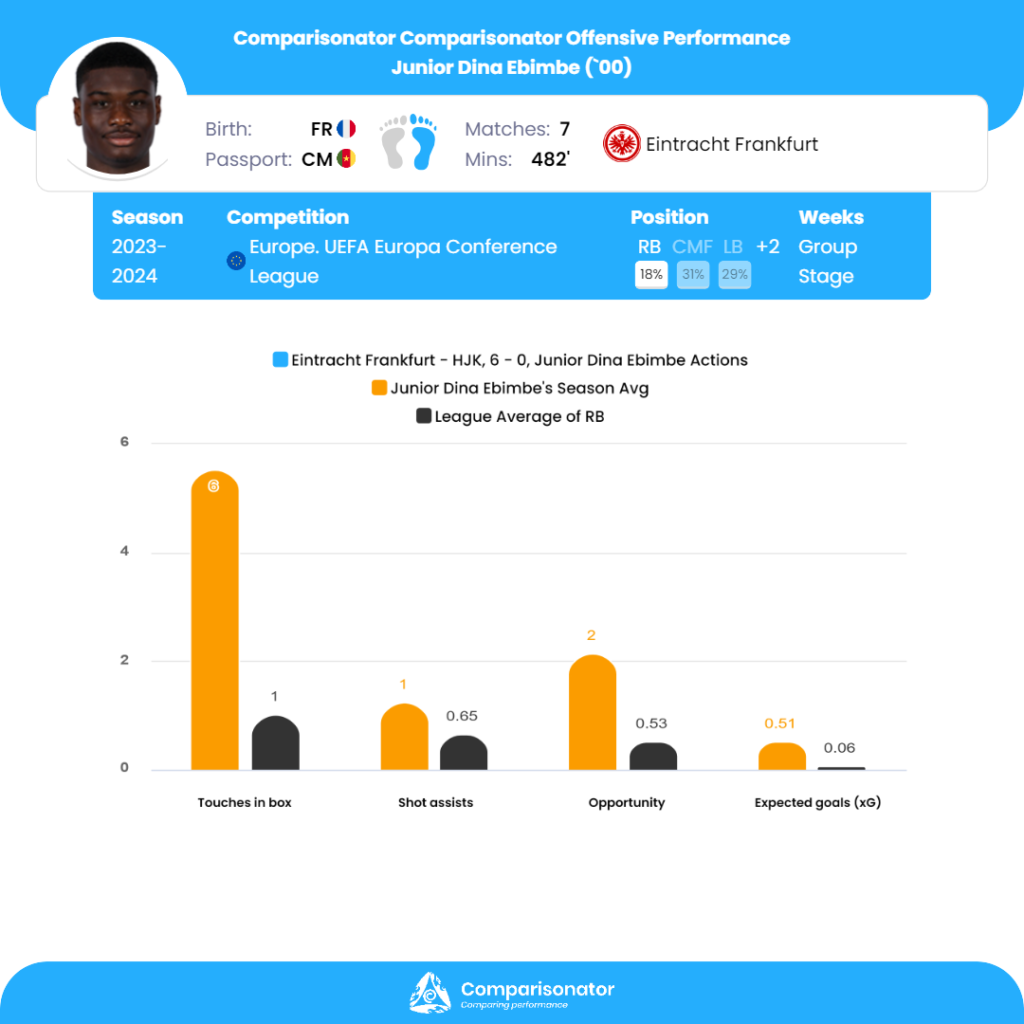 Albert Grønbæk – (CMF) Bodø/Glimt
Bodø / Glimt's Central Midfielder, Albert Grønbæk, emerged as a well-rounded midfield talent. His ability to amass 7 touches in the opponent's box, along with an expected goals rating of 1.21 and the highest number of key passes in his position, showcases his significant impact in both the defensive and offensive aspects of the game.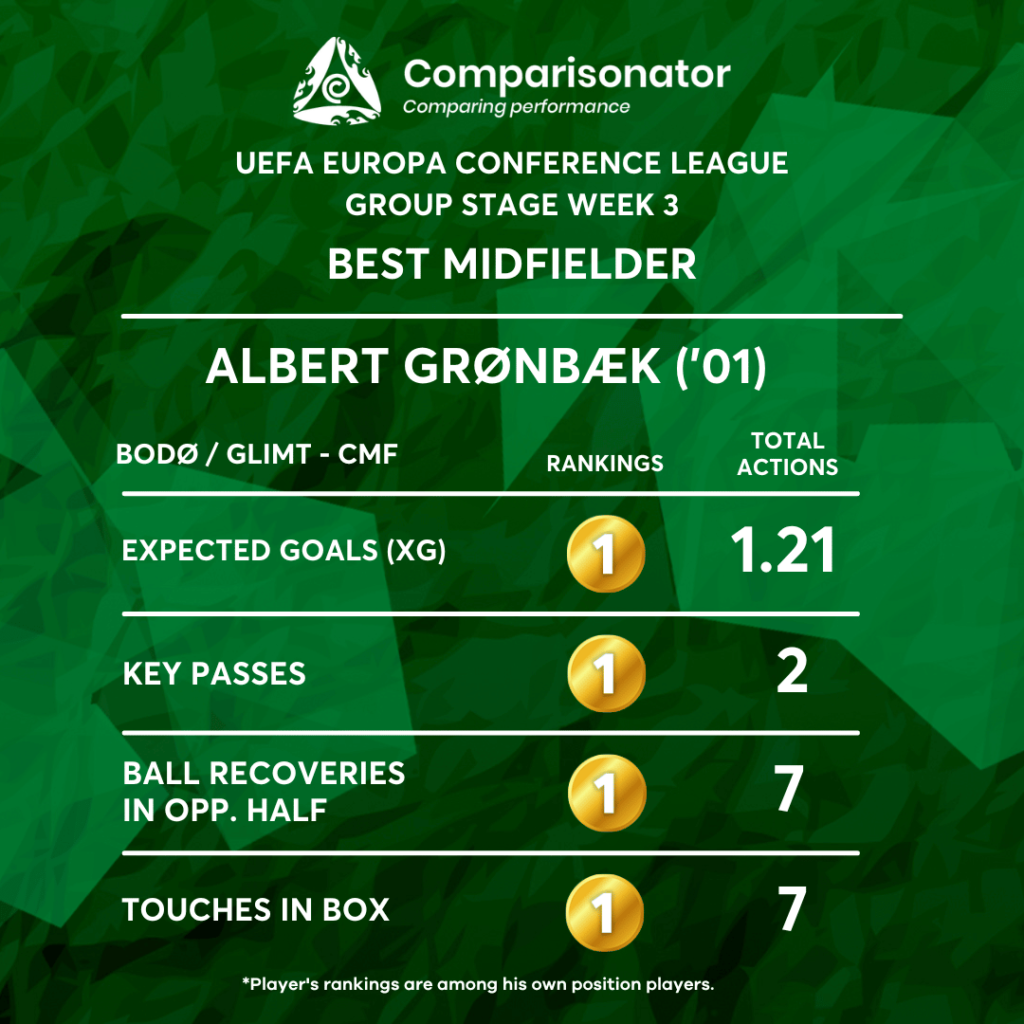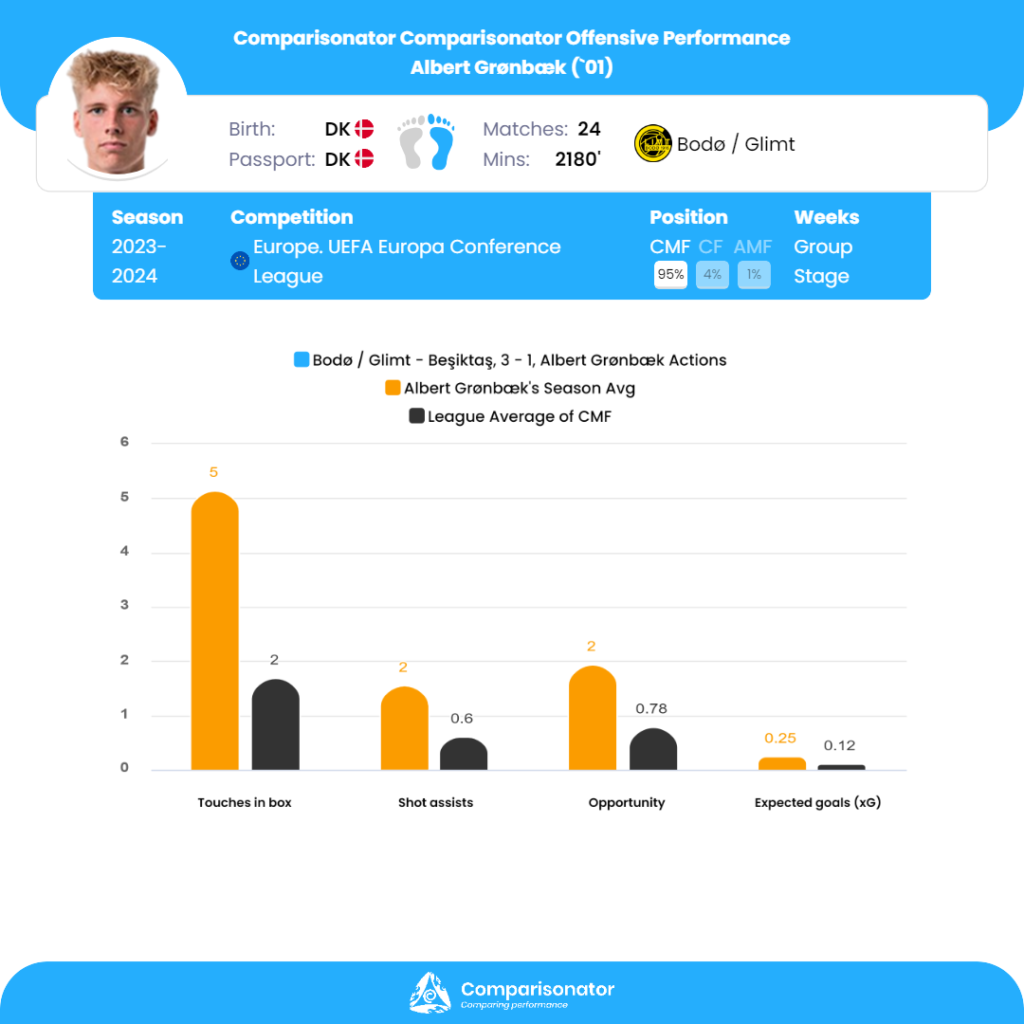 Riccardo Sottil – (LW) Fiorentina
Fiorentina's Left Winger, Riccardo Sottil, displayed remarkable skills and impact from the flank. Despite ranking second in successful dribbles with an impressive tally of 8 and expected assists at 0.9, Sottil's ability to challenge opposition defenses and create goal-scoring opportunities was evident in the UEFA Conference League's Week 3 matches.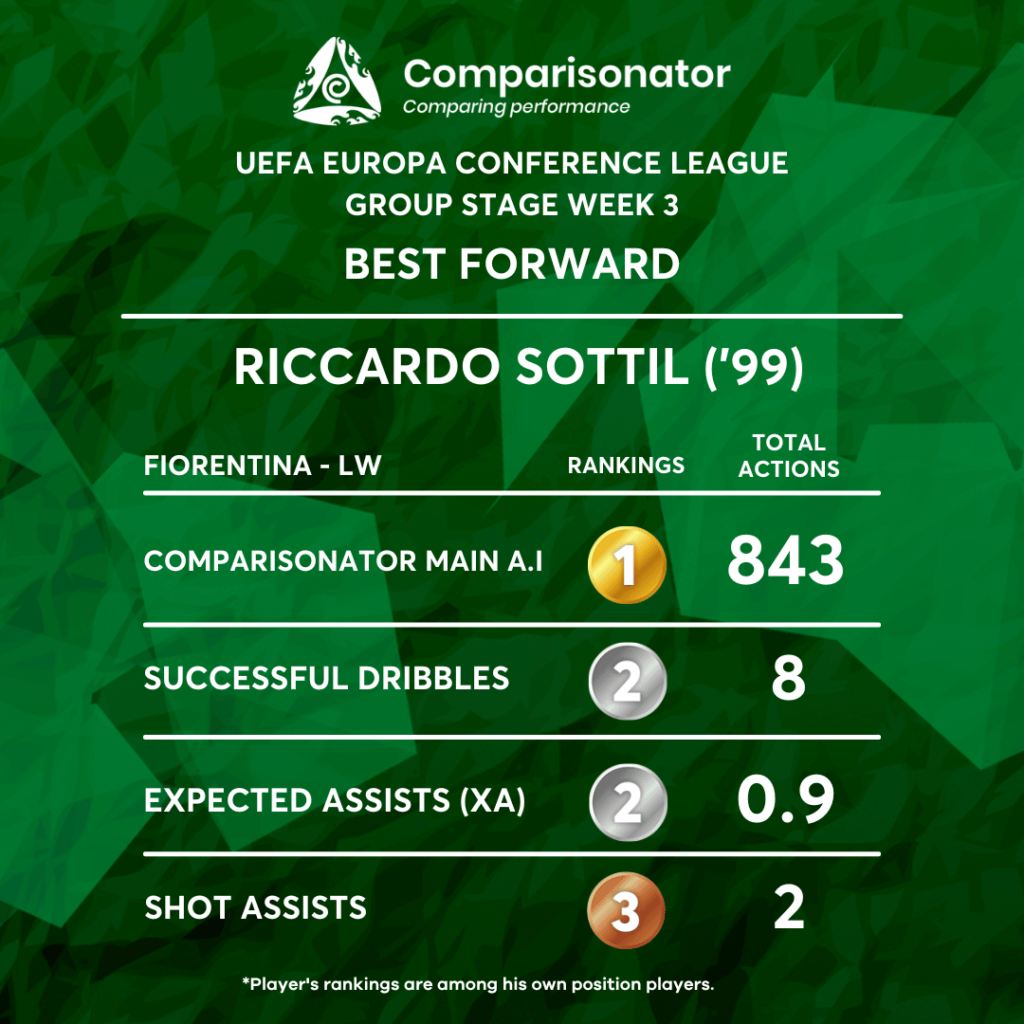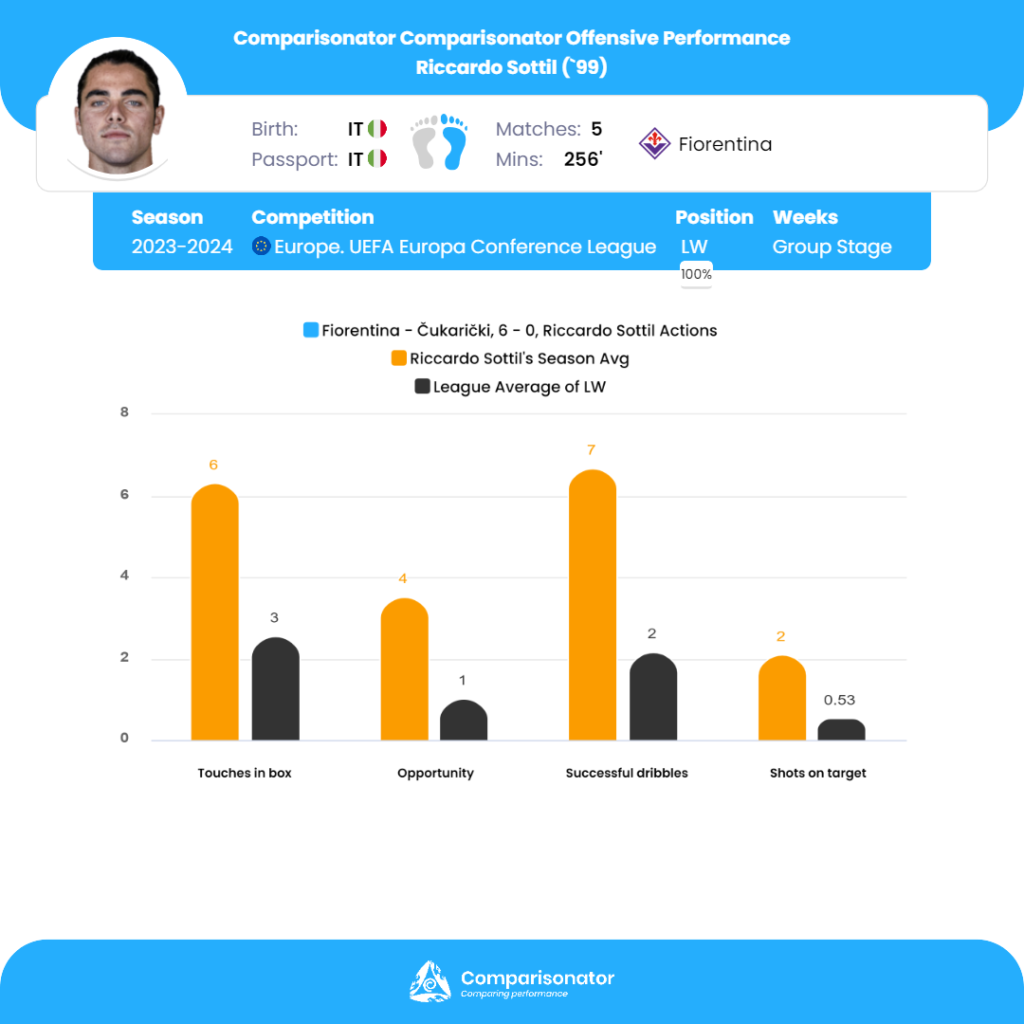 Selected via Comparisonator machine learning index.
Data Comparisons provided by Comparisonator is for educational purposes only and not intended to be monetized.