Comparisonator a repéré les 3 meilleurs joueurs U23 en Espagne Segunda Division saison 2022/23. Le joueur est classé parmi les joueurs jouant au meme poste.
FORMATION D'UN INDICE DE COMPARAISON ARTIFICIELLEMENT INTELLIGENT
Après 2 ans de travail sur l intelligence artificielle de la plate-forme, nous avons pu créer les paramètres afin de définir les niveaux des joueurs et des équipes. Ce système permet une comparaison équitable de tous les joueurs et équipes du monde entier. Les paramètres de la plateforme sont :
– Niveau de la ligue
– Niveau de l équipe
– Performance du joueur
Click here to read the full whitepaper of A.I. Index.
3 meilleurs joueurs U23 Saison 2022-23 en Liga 2 Espagnole
Mika Marmol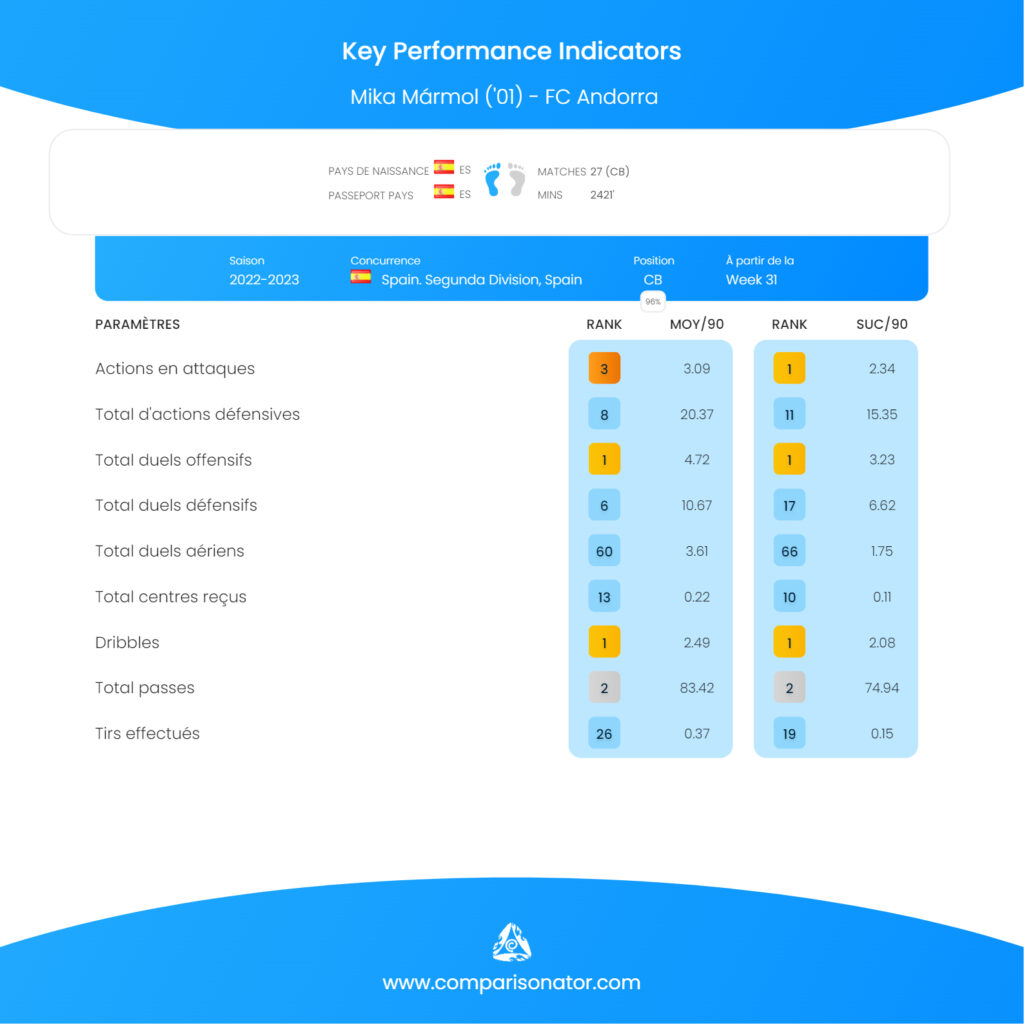 Marc Aguado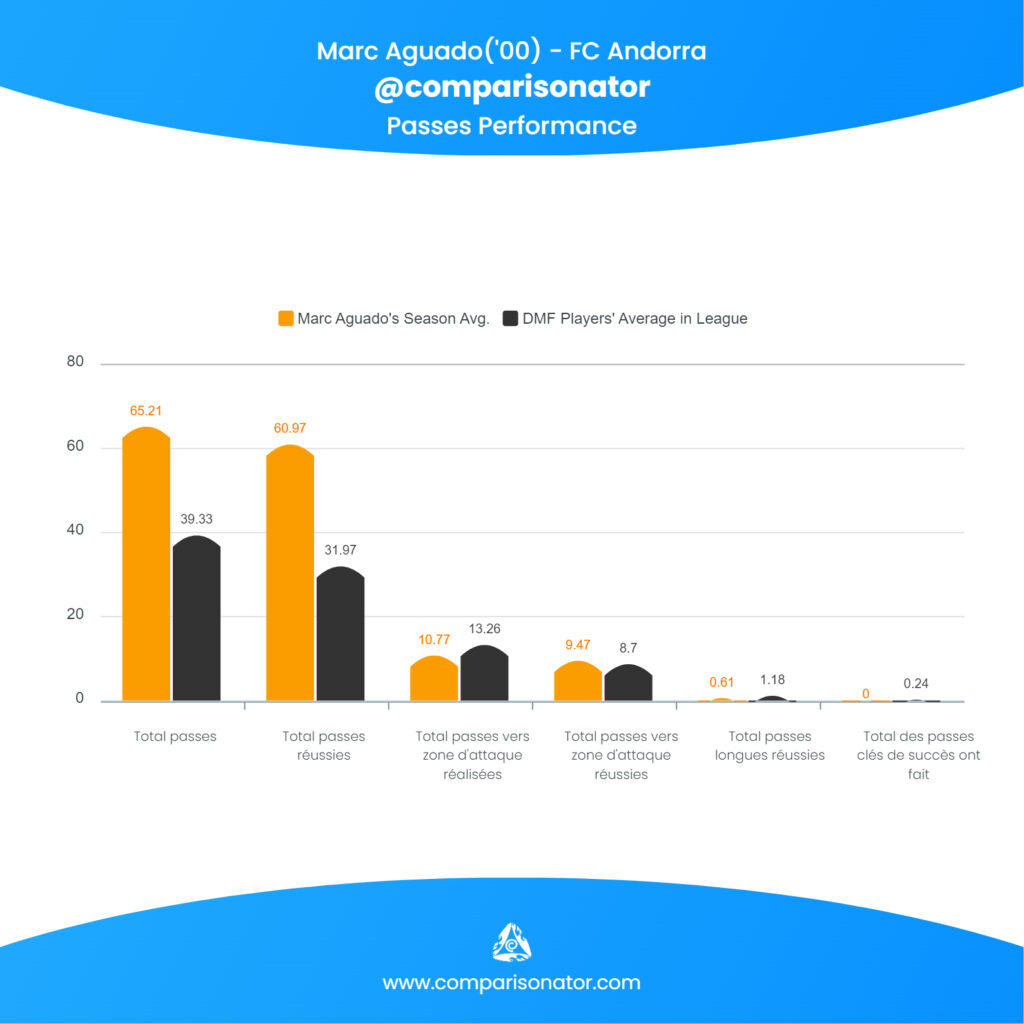 Enzo Loidoice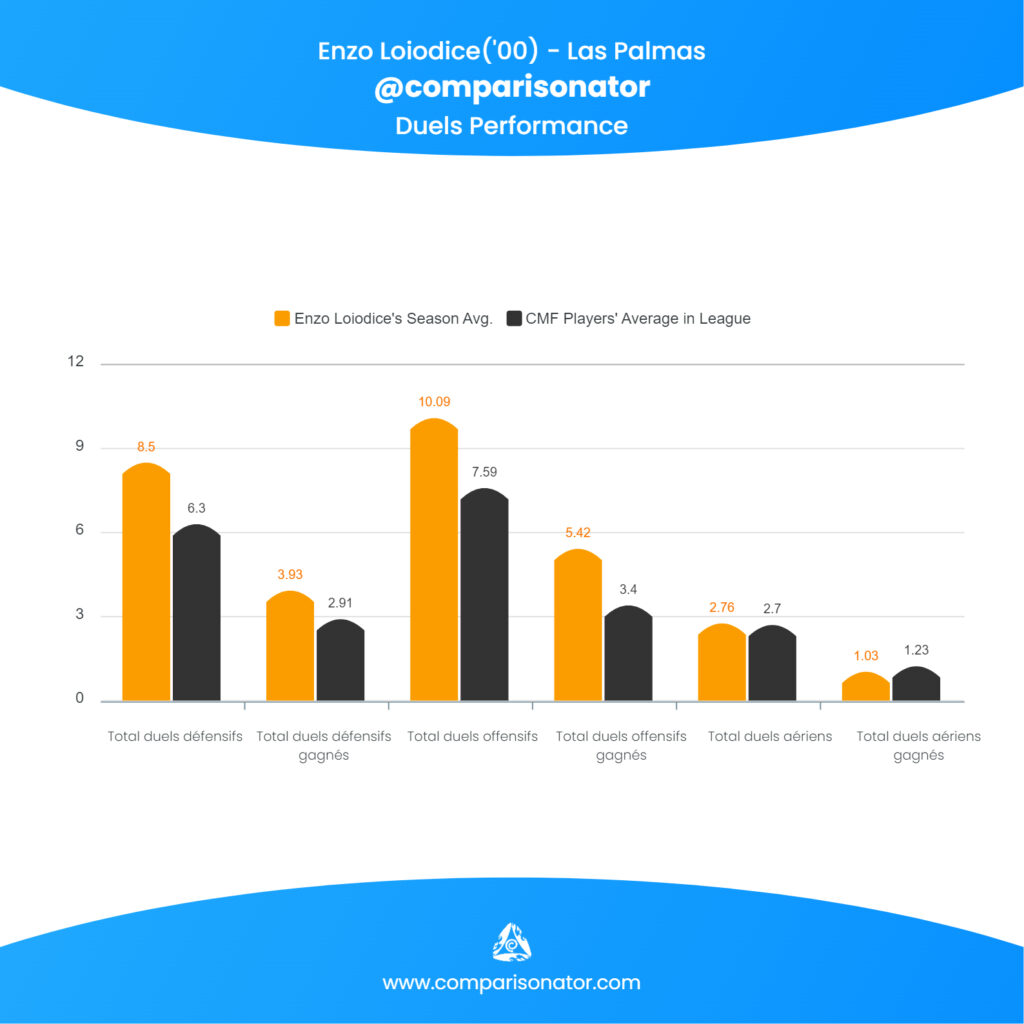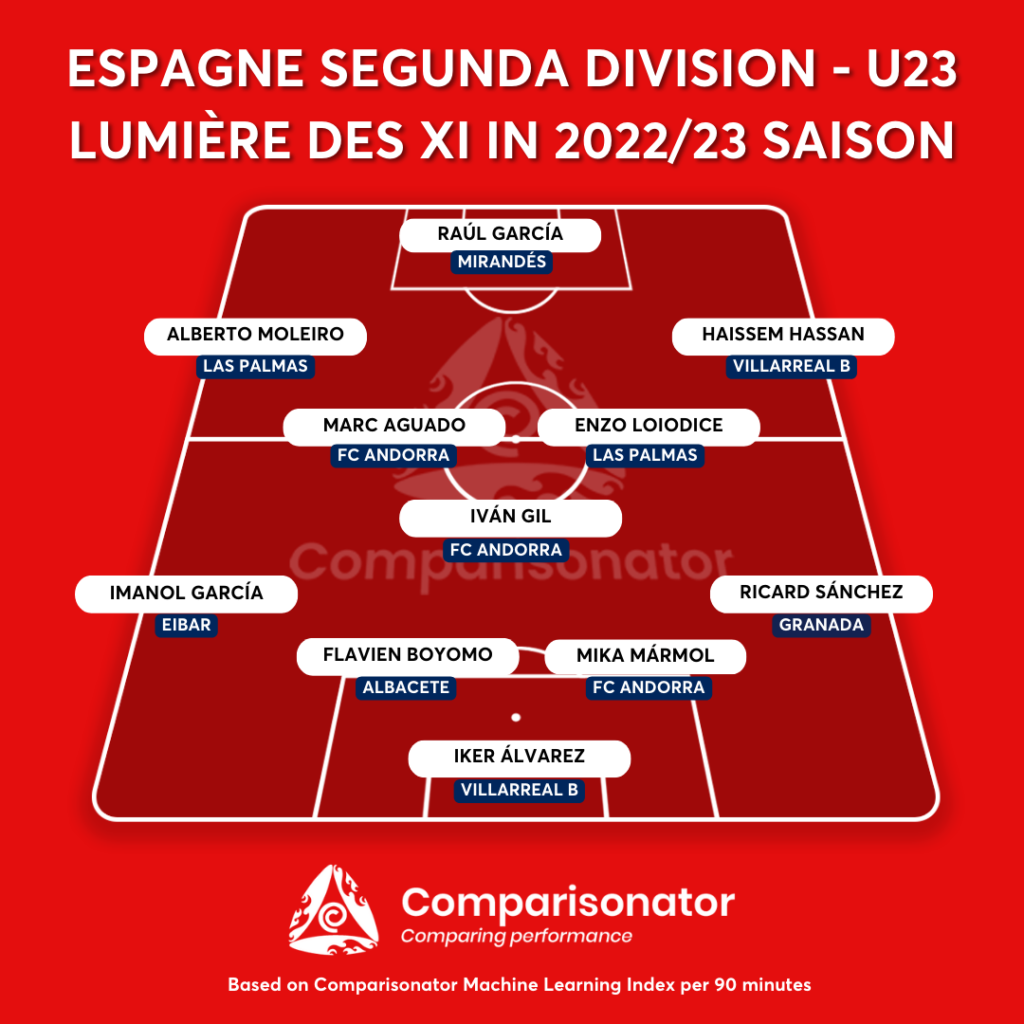 Sélectionné grâce à l index comparisonator.
Les comparaisons de données fournies par Comparisonator sont uniquement à des fins éducatives et ne sont pas destinées à être monétisées.