La fonction d'intelligence artificielle « INDEX » de Comparisonator a sélectionné 3 joueurs remarquables de la saison 2022-23 du Championnat de France National, plate-forme illustrant les paramètres sur lesquels ils dominent à l'aide de la fonction d'indicateurs de performance clés.
Noa Cervantes (RW) – Le Mans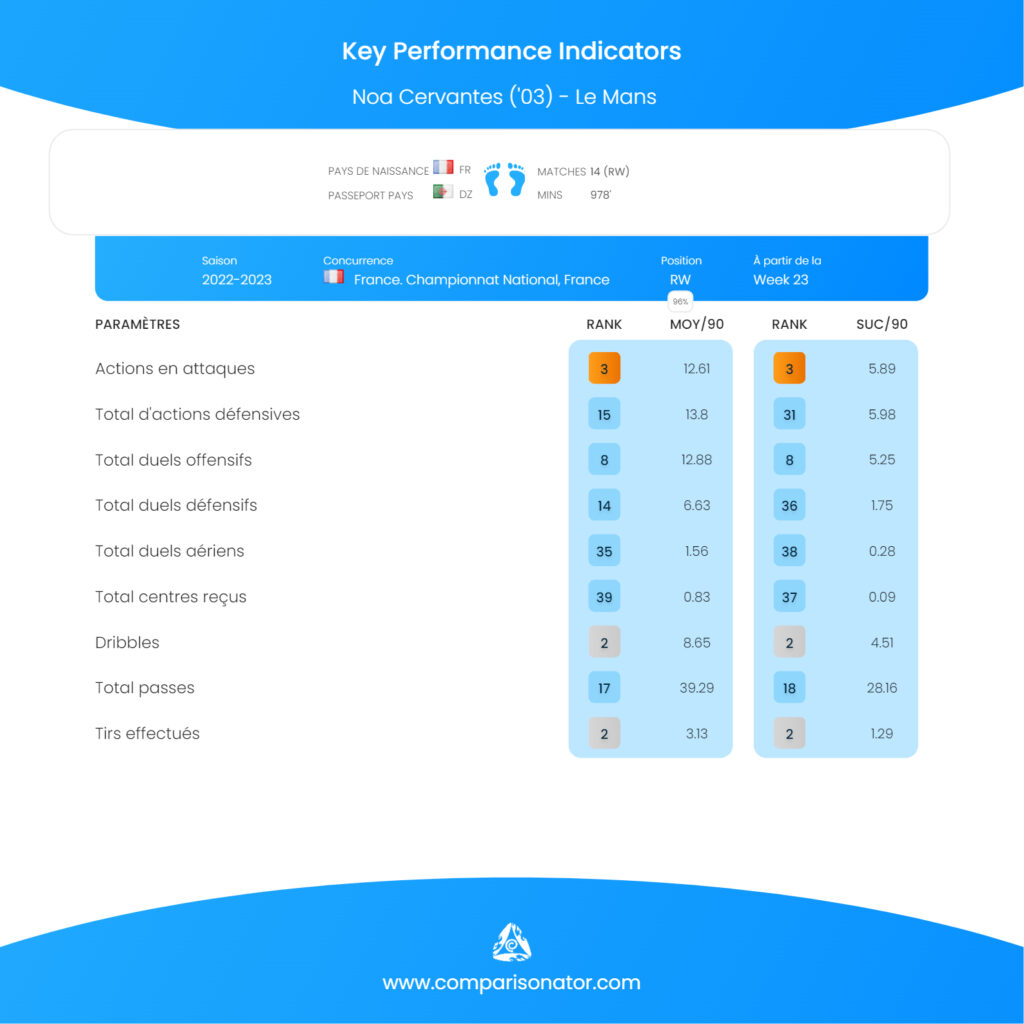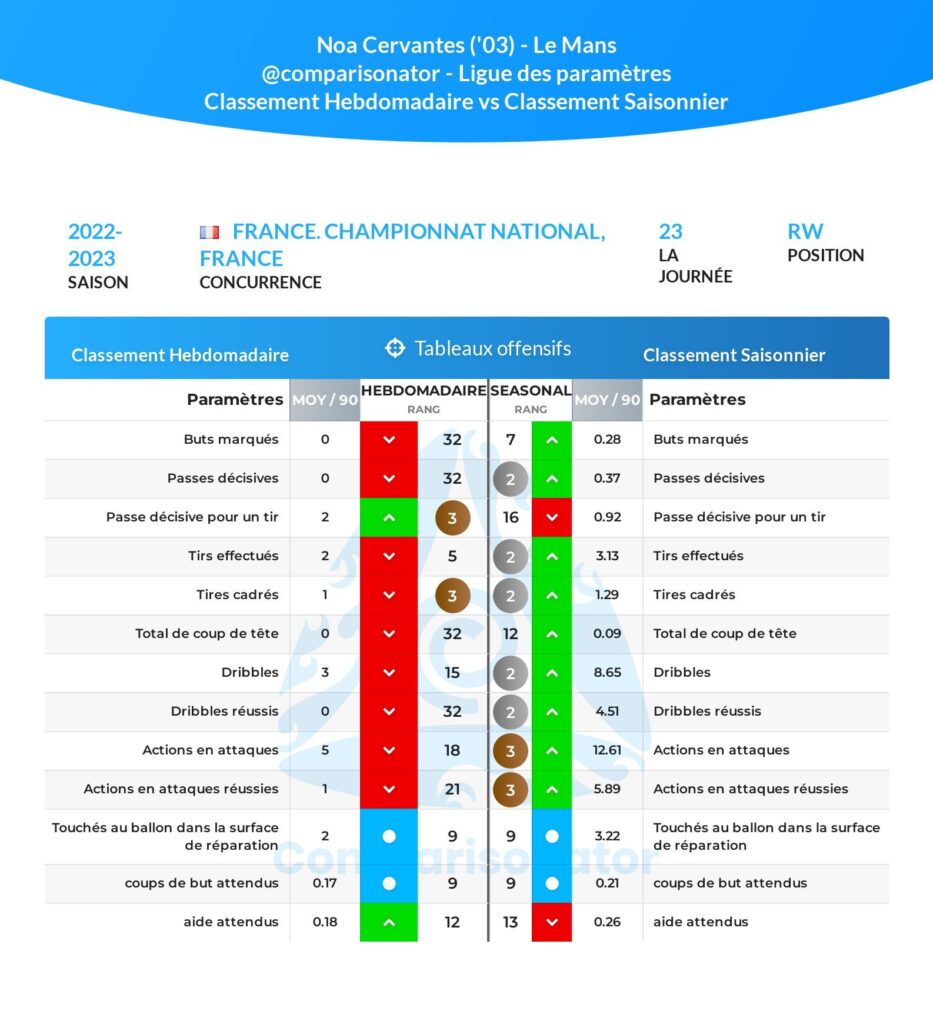 Lamine Cisse (LW) – AS Nancy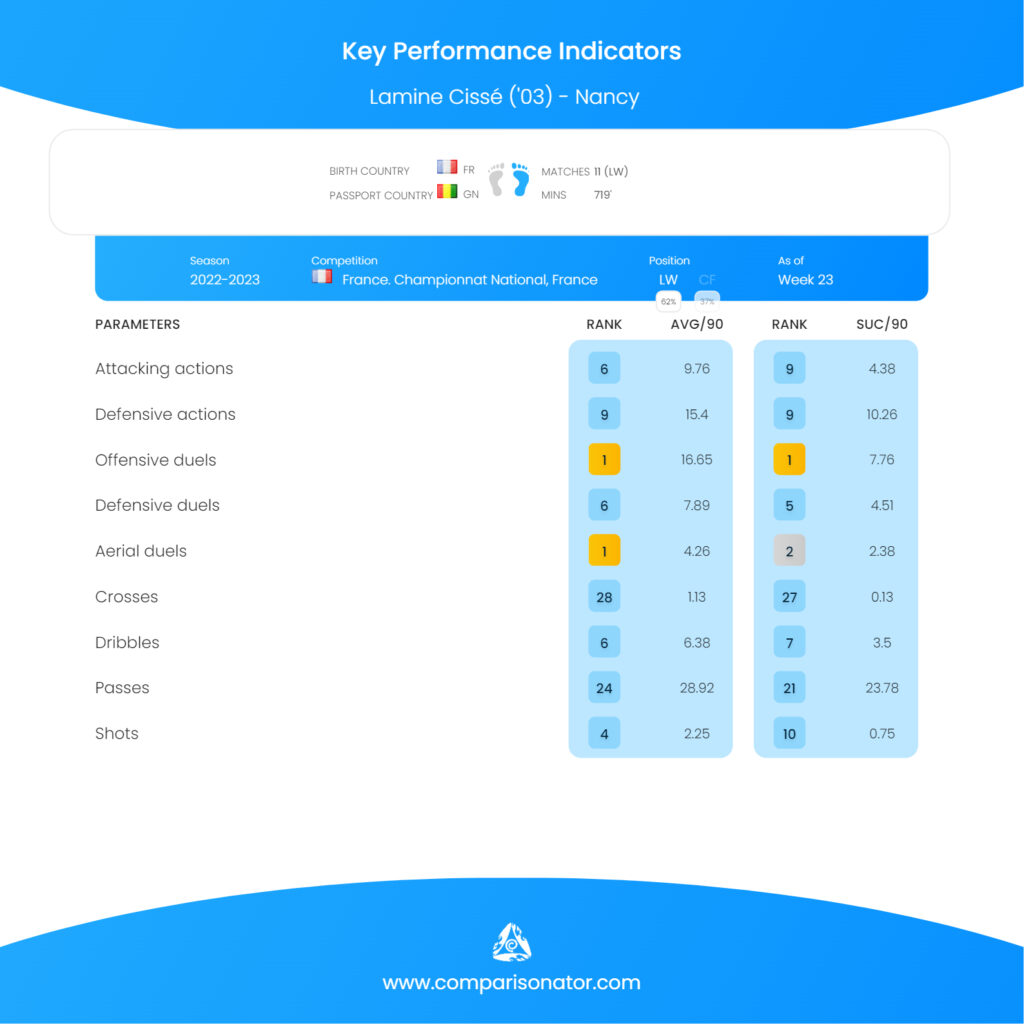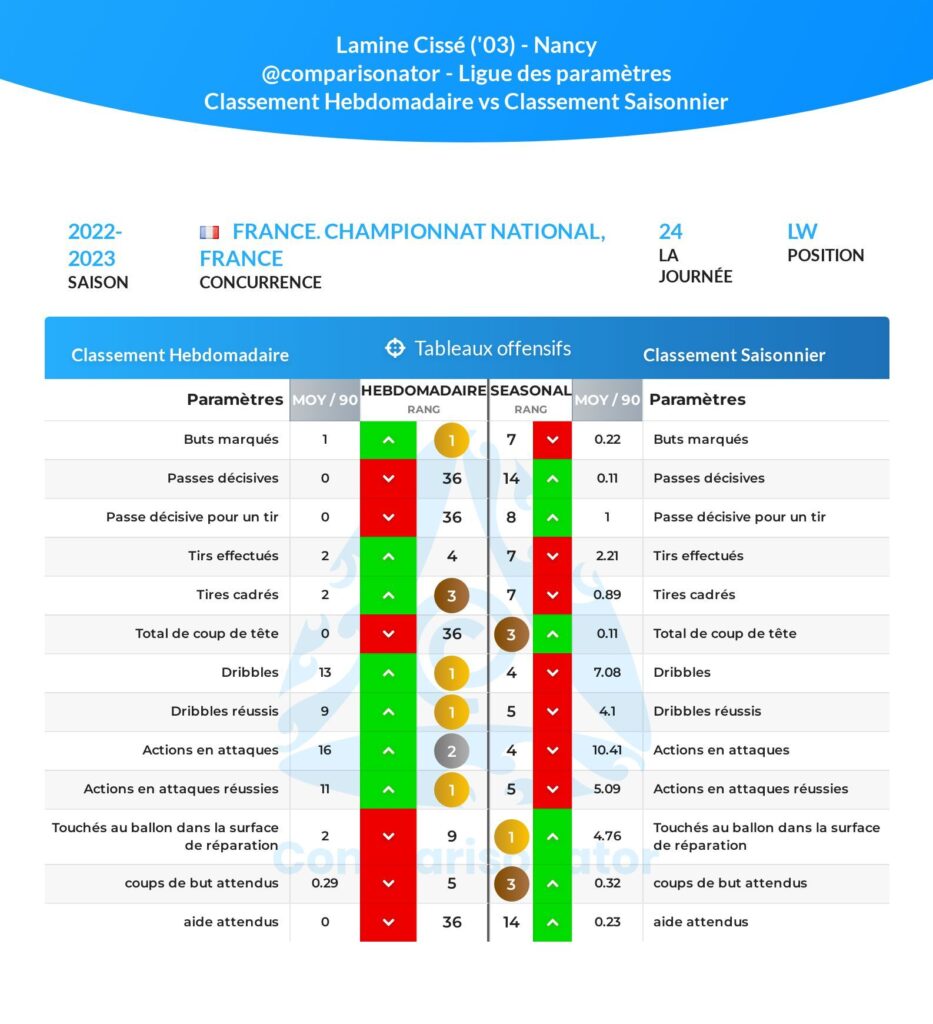 Hugo Gambor (CB) – USL Dunkerque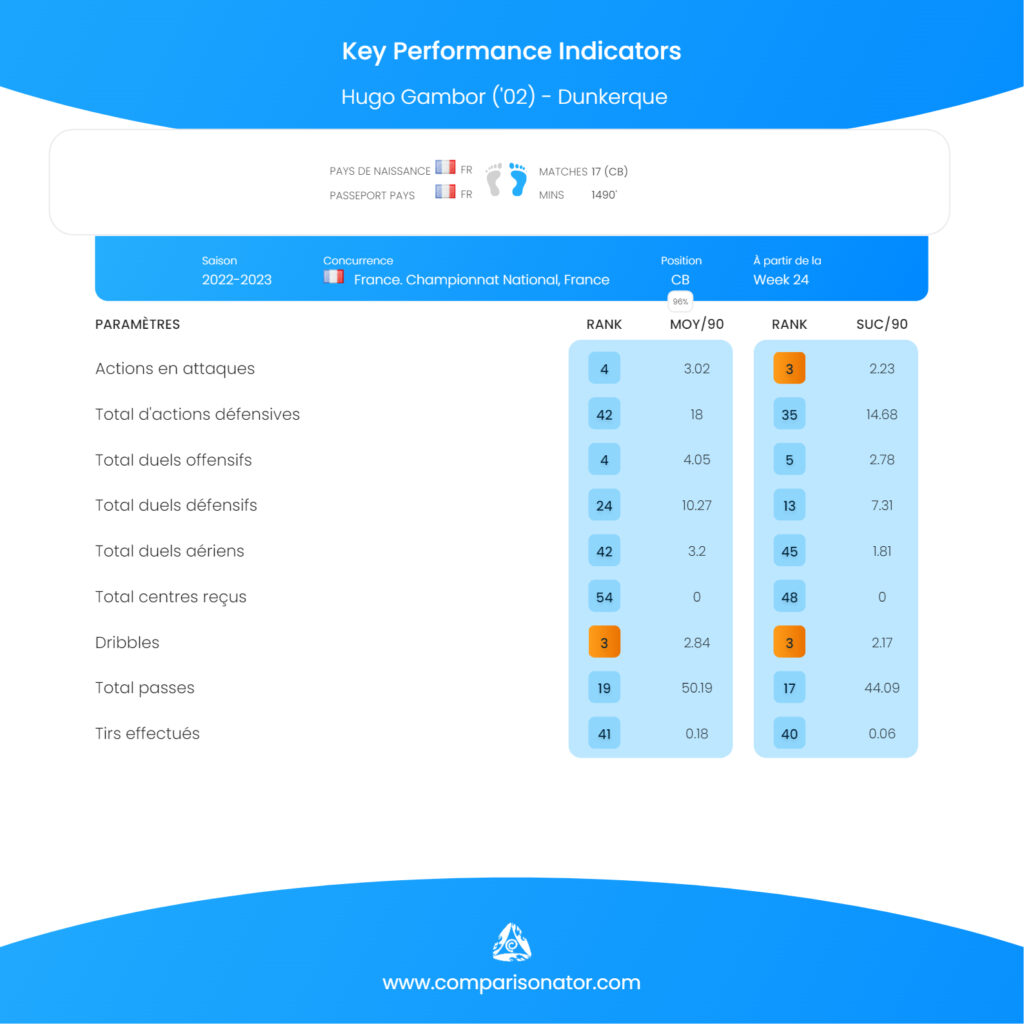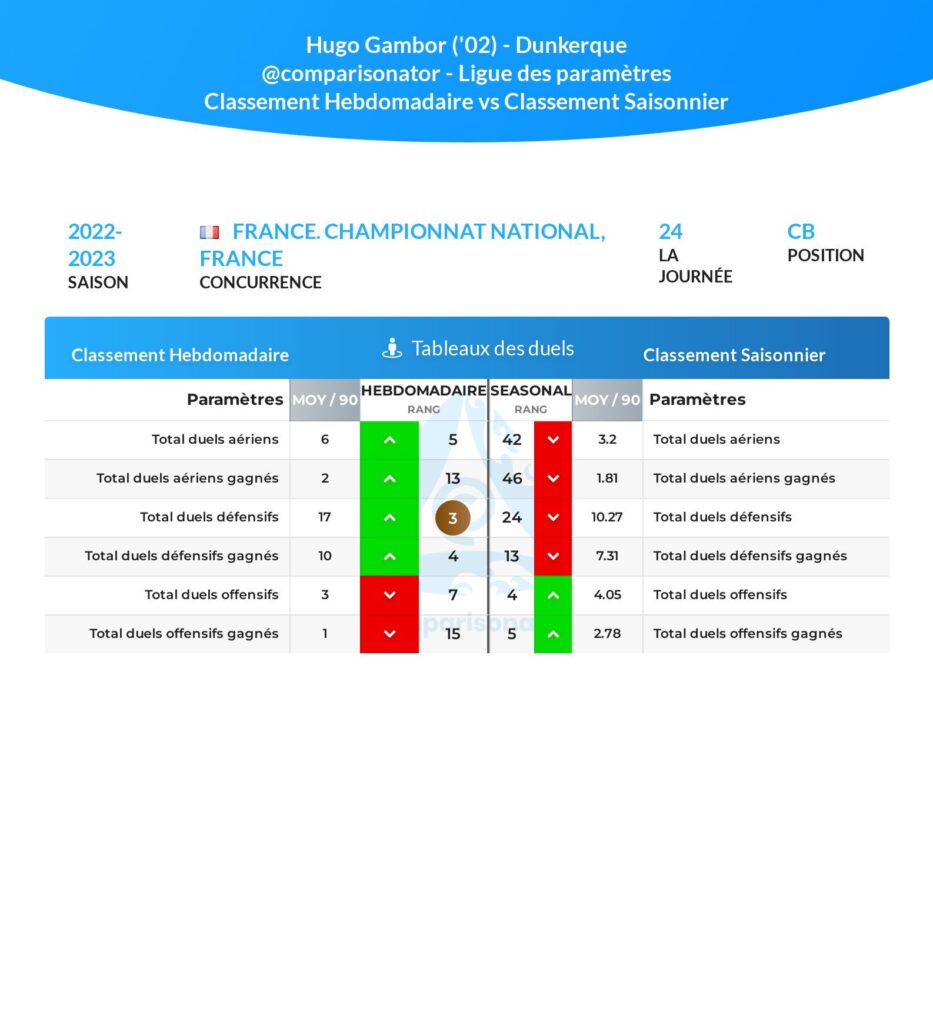 Sélectionné via l'index d'apprentissage automatique de Comparisonator.
Data Comparisons provided by Comparisonator is for educational purposes only and not intended to be monetized.