Comparisonator zeigte die 4 beste U23-Spieler und Albanien, Slowenien, Nordmazedonien 2022/23 Saison. Die Platzierungen der Spieler sind unter ihren eigenen Positionsspielern.
KÜNSTLICH INTELLIGENTE VERGLEICHSINDEXBILDUNG
Nach 2 Jahren maschinellen Lernens innerhalb der Plattform konnten wir künstlich intelligente Gewichte implementieren, um Spieler- und Teamlevel zu definieren. Dieses System ermöglicht den Vergleich von Spielern und Teams aus der ganzen Welt. Zu den variablen Gewichten, die auf der Plattform angewendet werden, gehören:
– Qualität der Liga
– Qualität der Teams
– Spielerperformance
Click here to read the full whitepaper of A.I. Index.
Die 4 besten U23-Spieler in Albanien, Slowenien, Nordmazedonien – Saison 2022/23
David Zec – (CB) NK Celje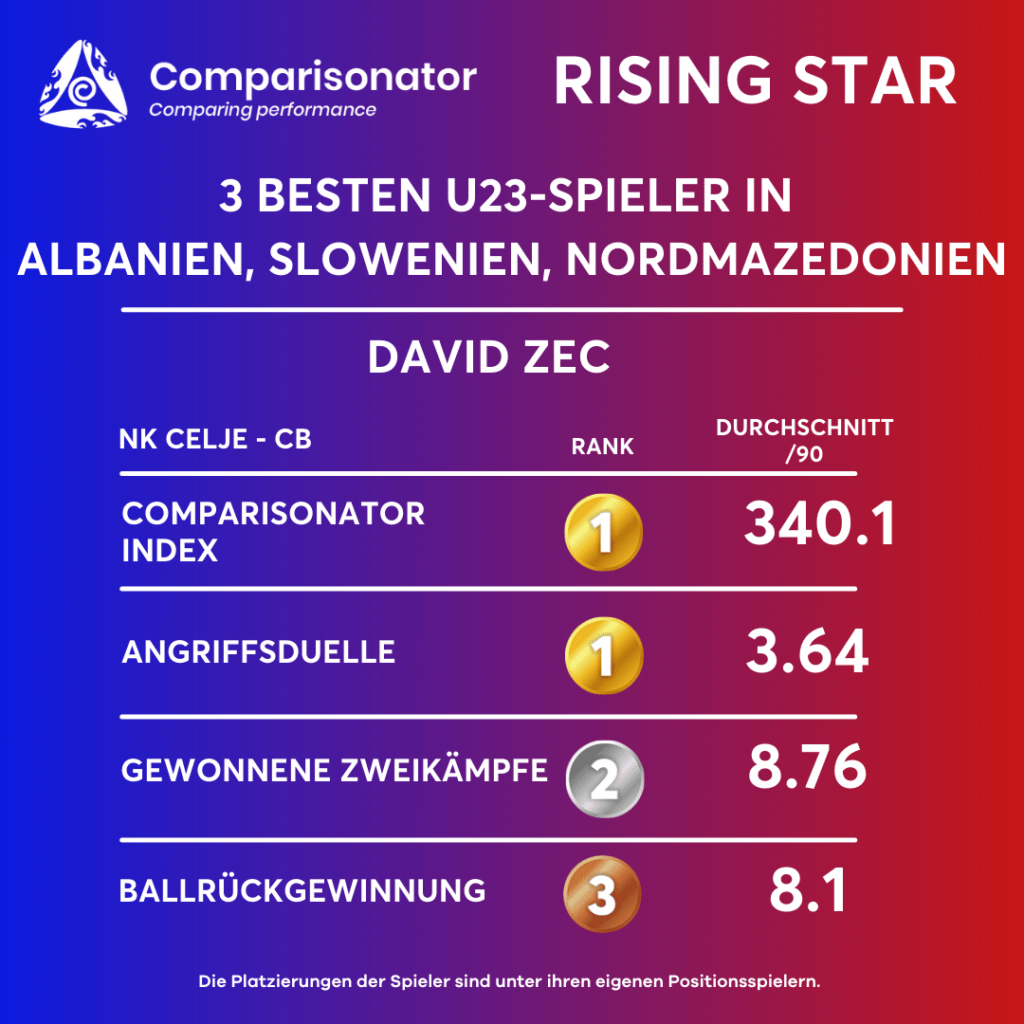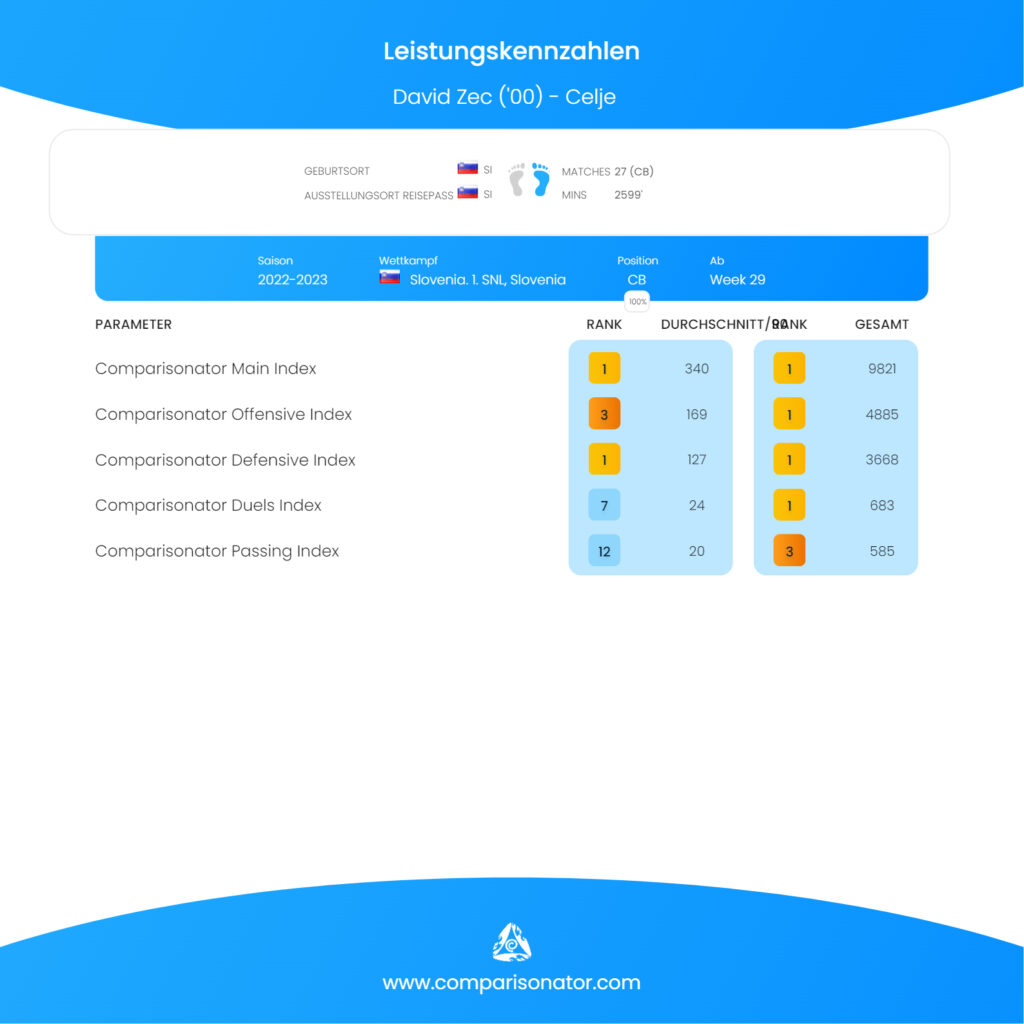 Adama Samake – (DMF) Macedonija GIP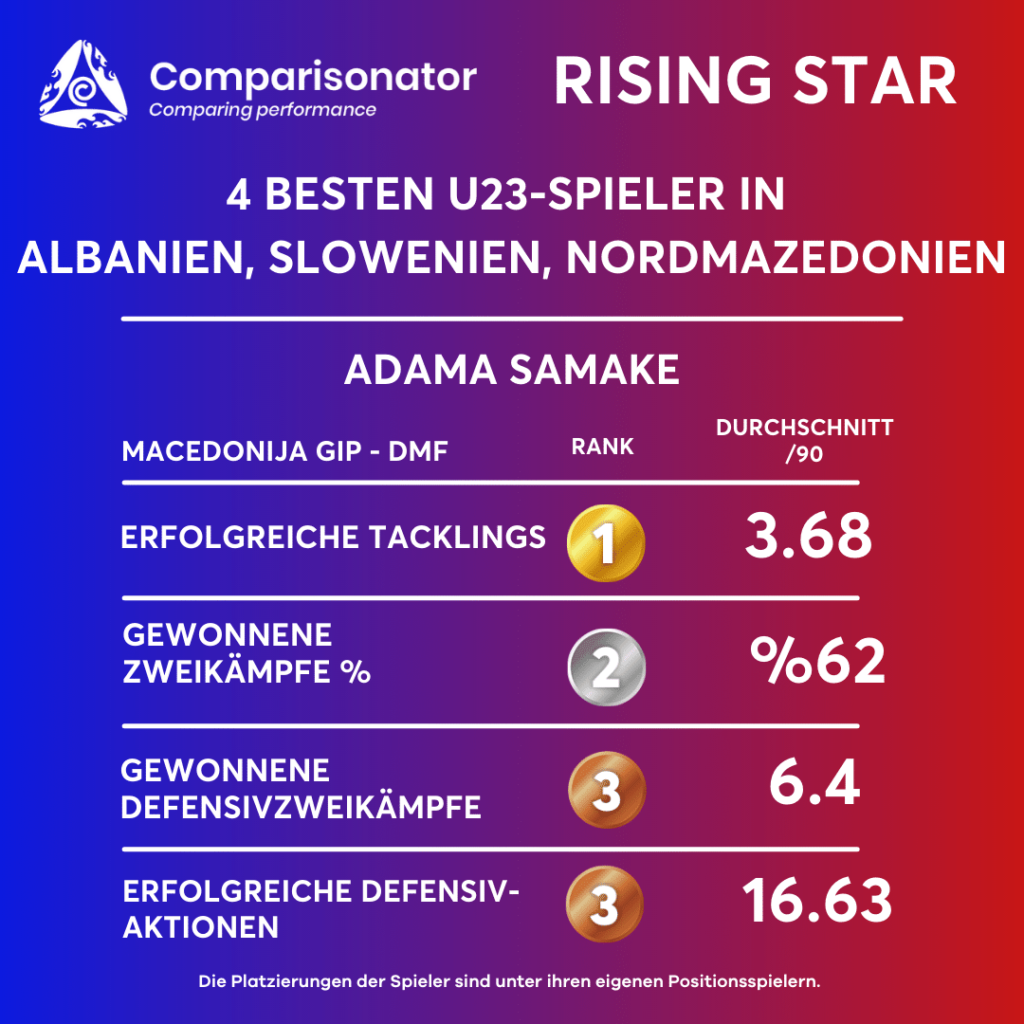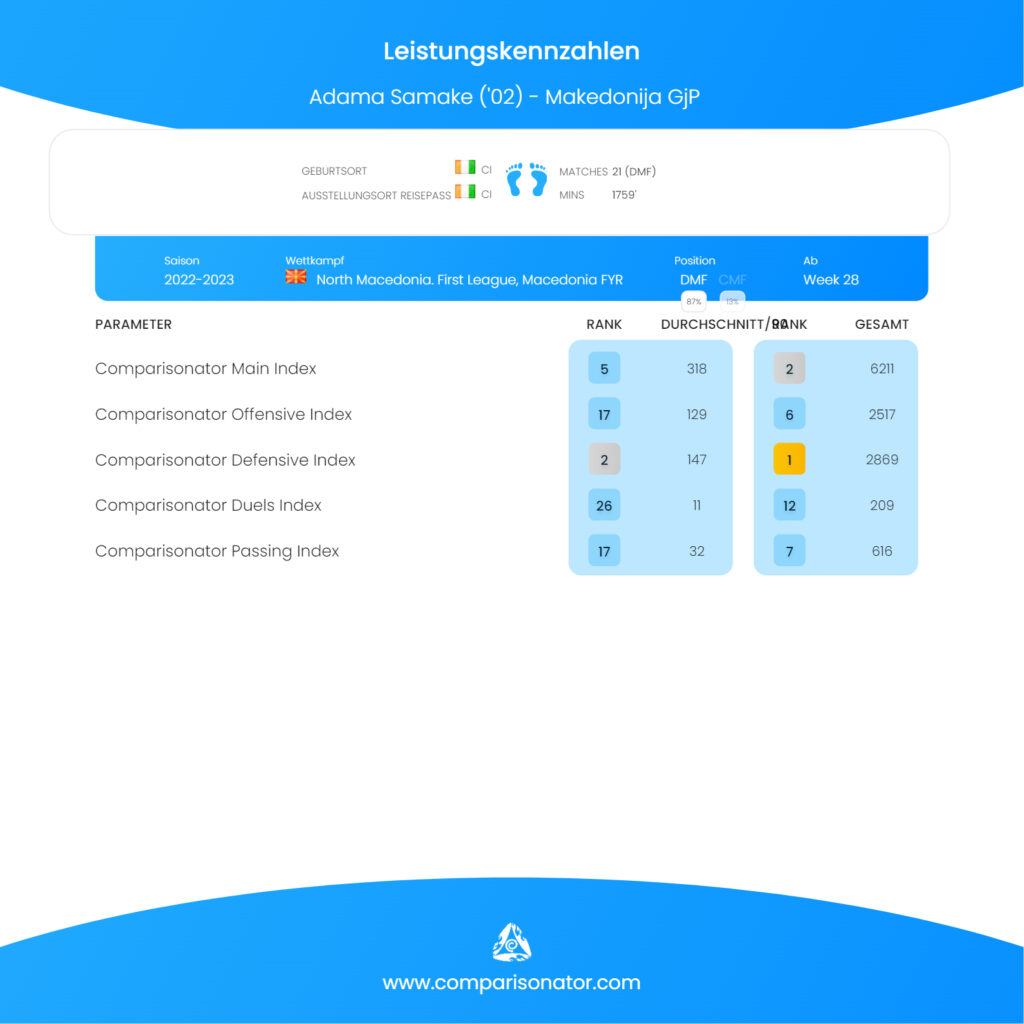 Arinaldo Rrapaj – (LW) Partizani Tirana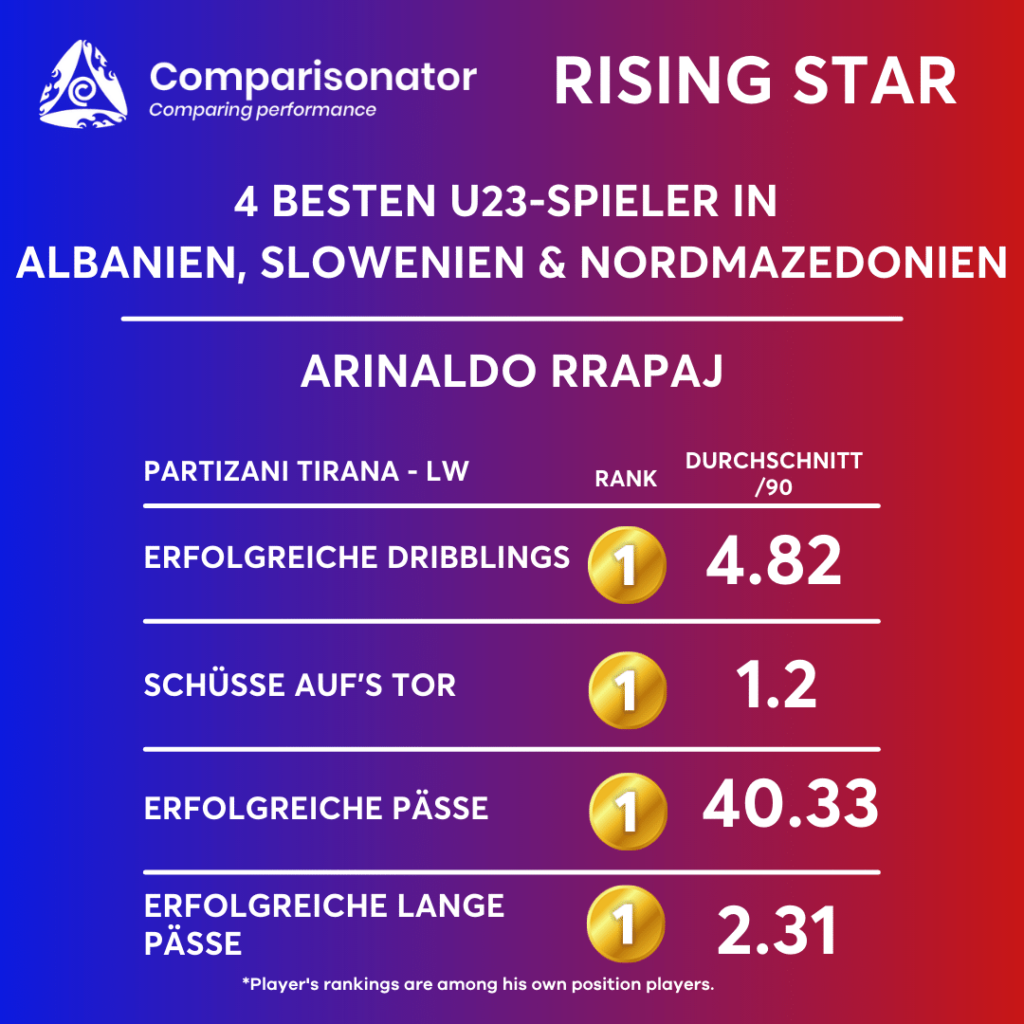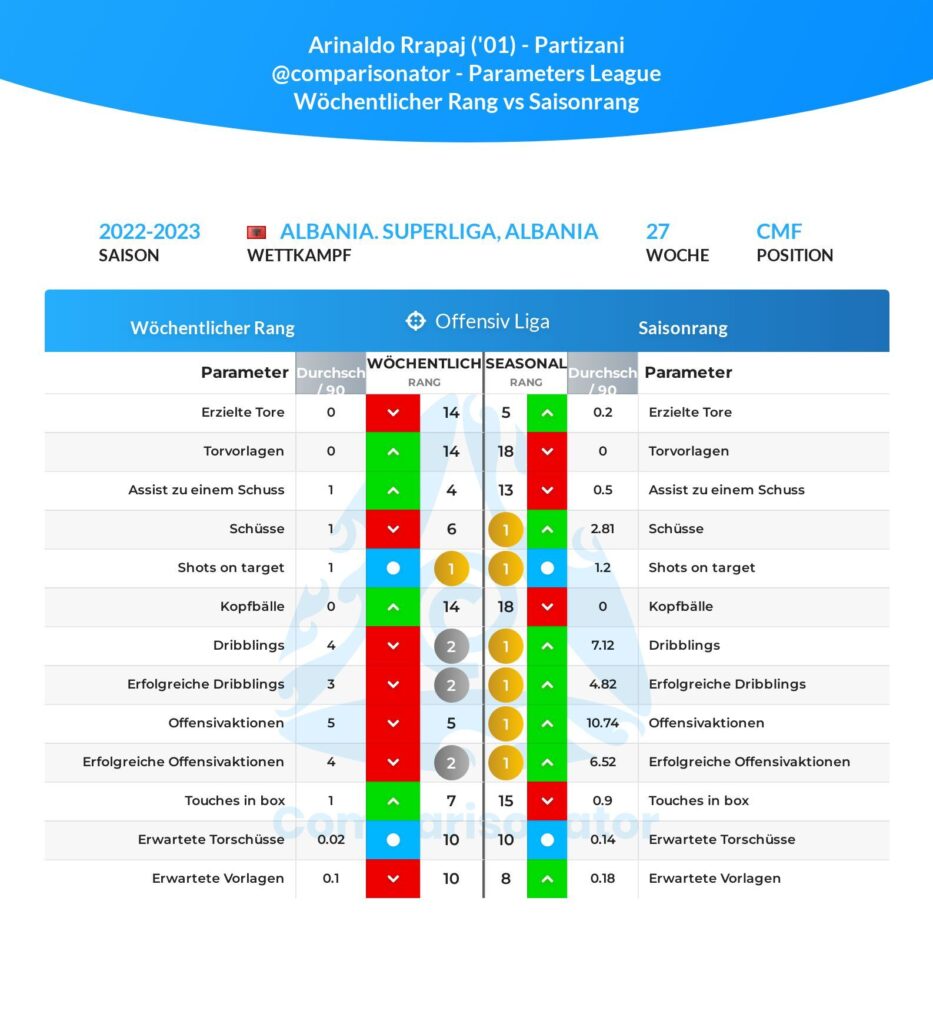 Zan Vipotnik – (CF) NK Maribor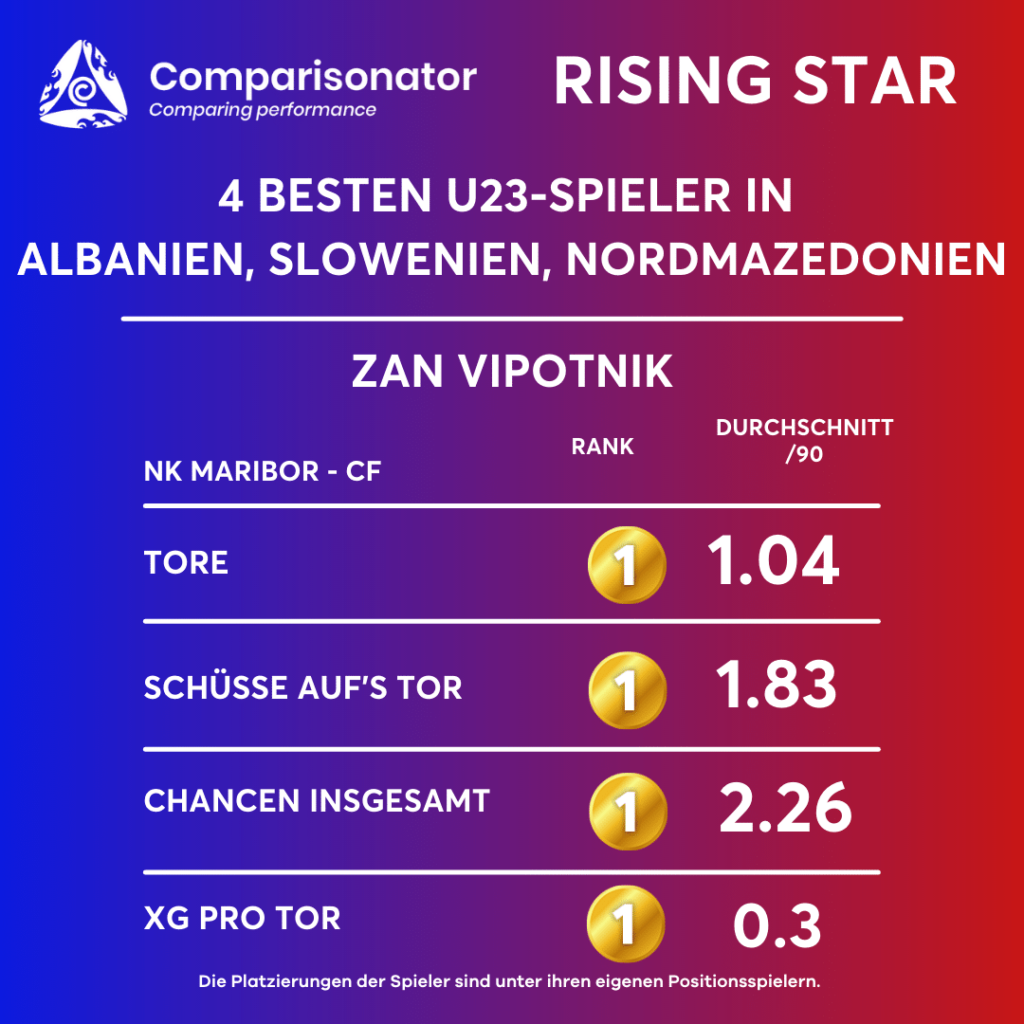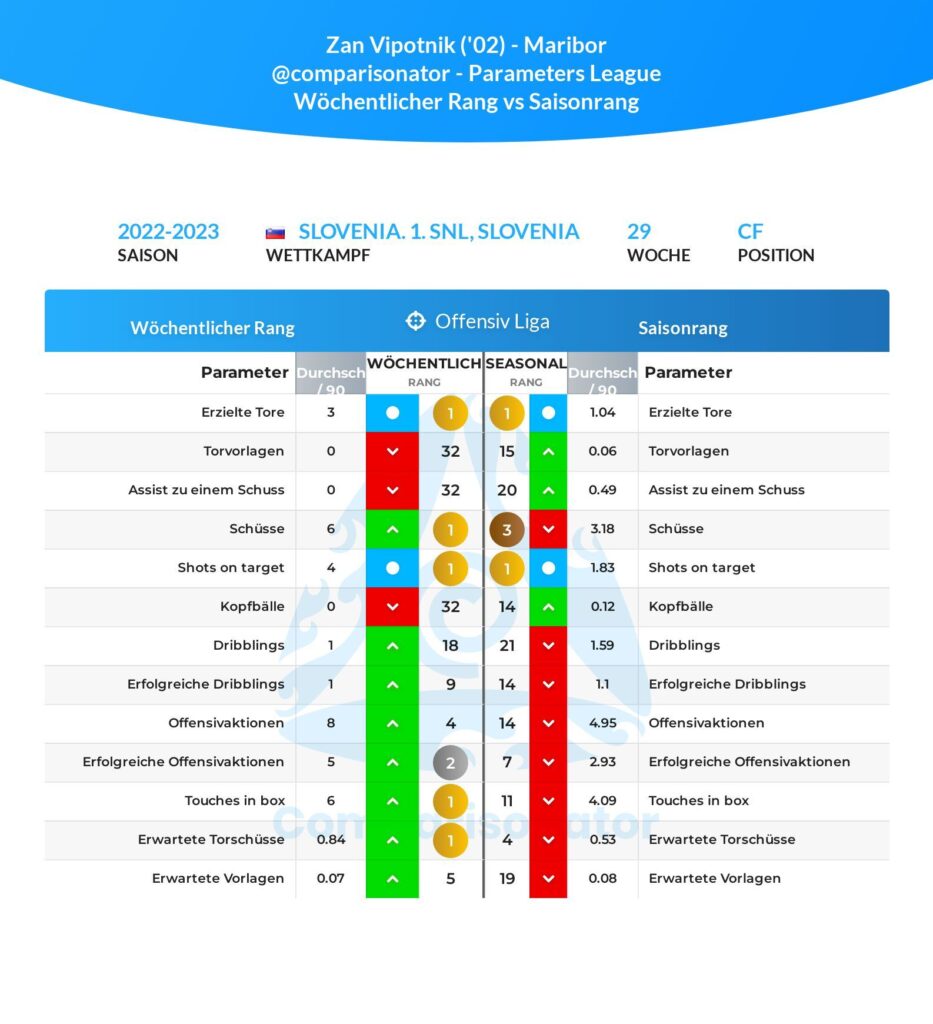 Ausgewählt über den Comparisonator-Index für maschinelles Lernen.
Die von Comparisonator zur Verfügung gestellten Datenvergleiche dienen nur zu Bildungszwecken und sind nicht zur Vermarktung bestimmt.