Comparisonator's artificially intelligent "INDEX" feature indicated 3 remarkable players from South Korea K1 League in 2023 season, platform illustrating their parameters on which they are successful using the Key Performance Indicators feature.
Young-jun Goh (AMF) – Pojang Steelers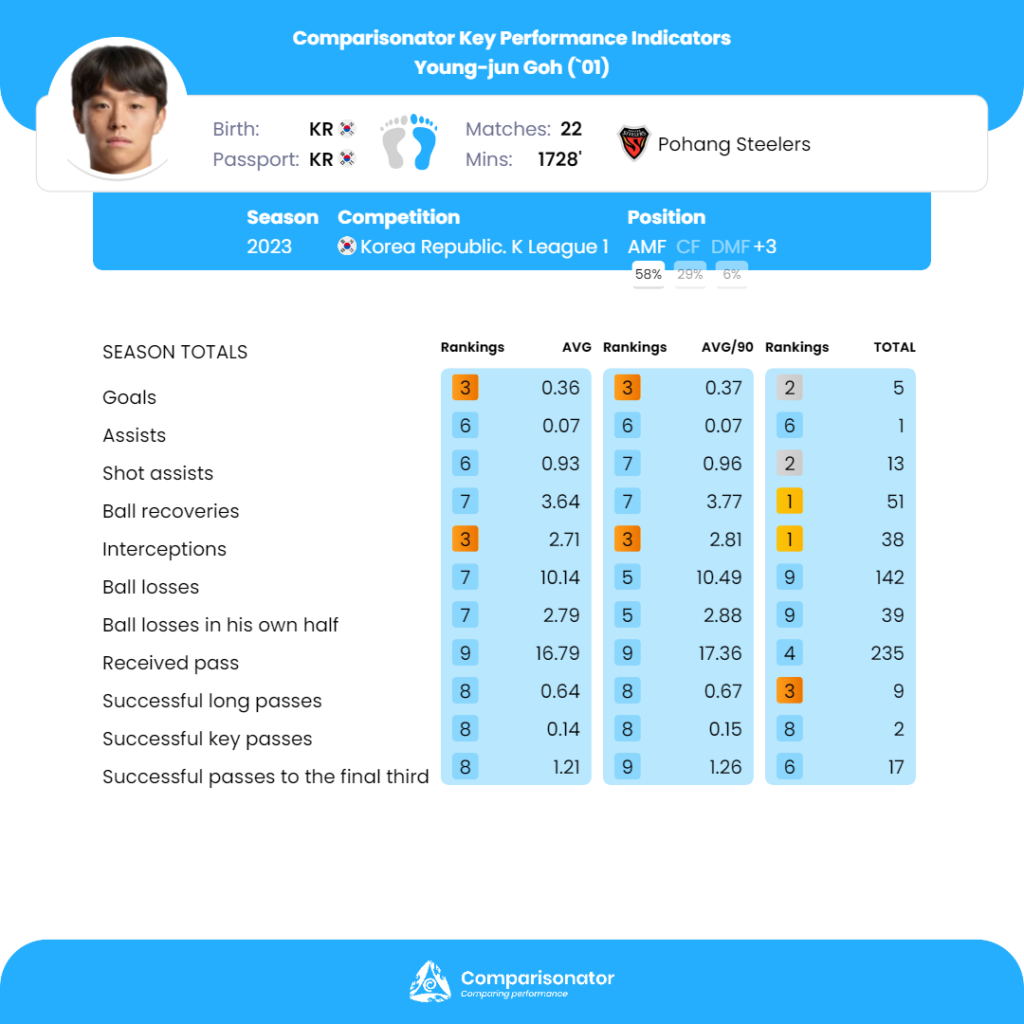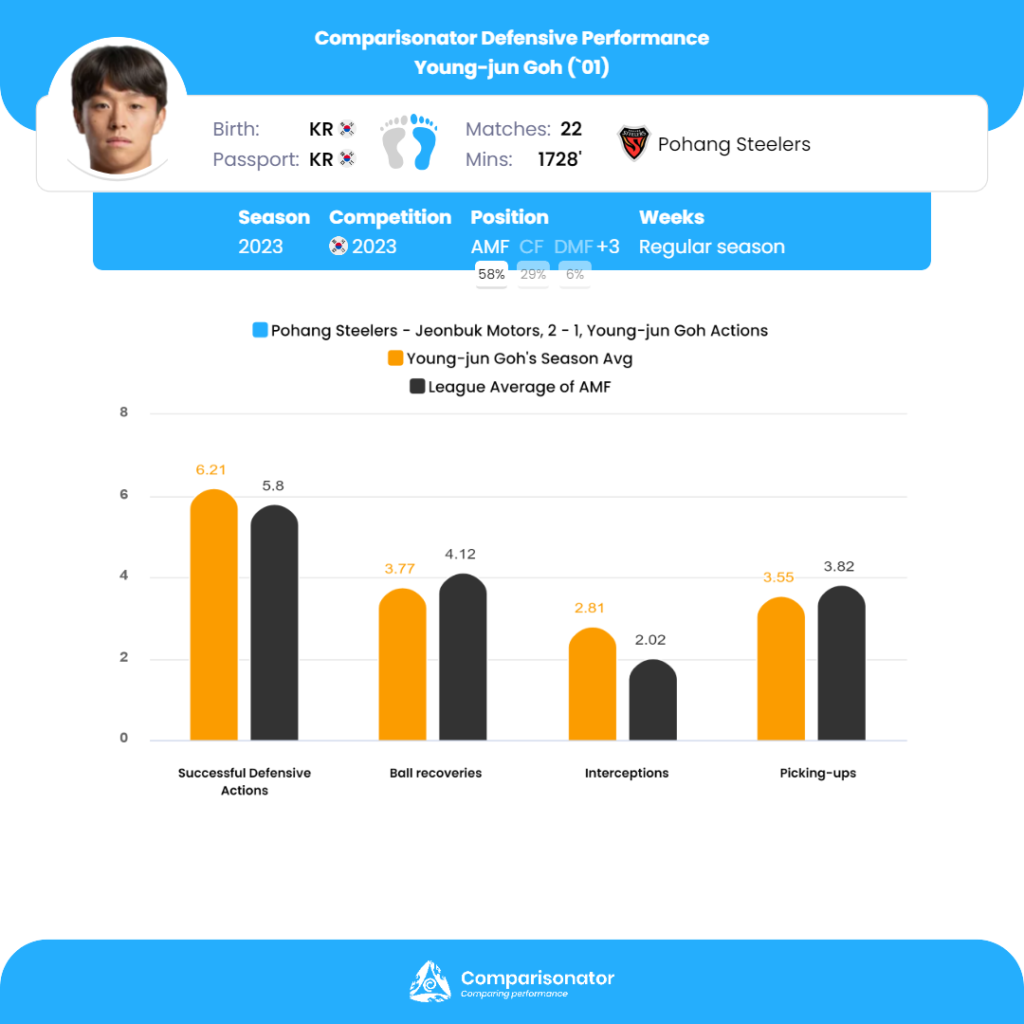 Ju-sung Kim (CB) – FC Seoul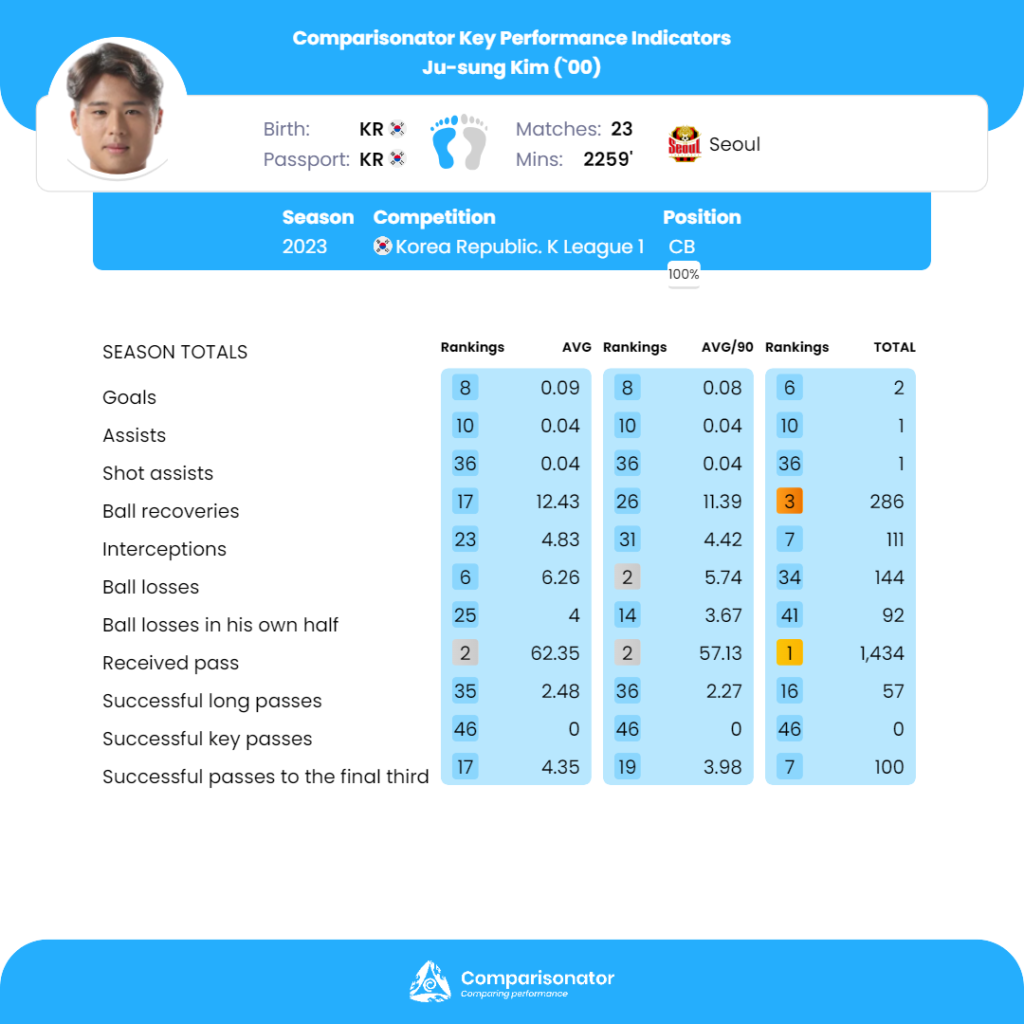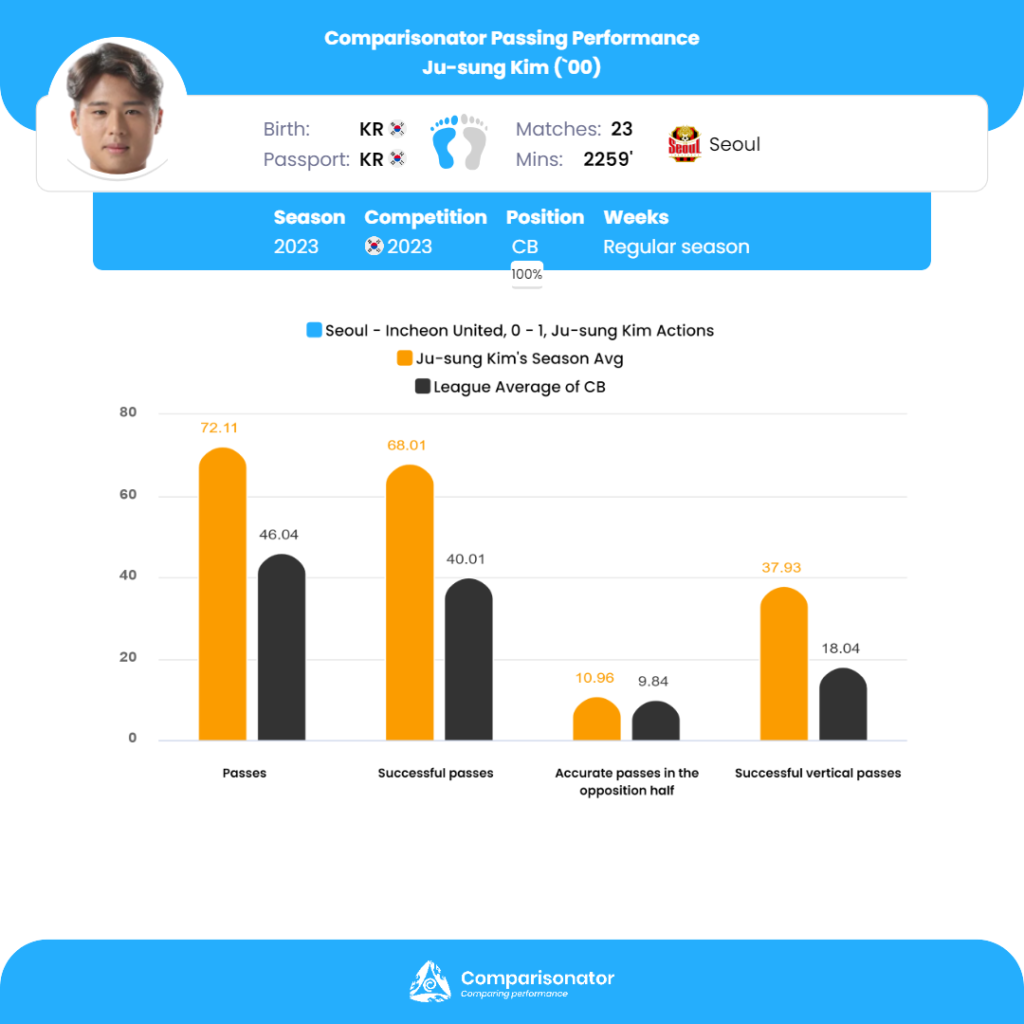 Tae-seok Lee (LB) – FC Seoul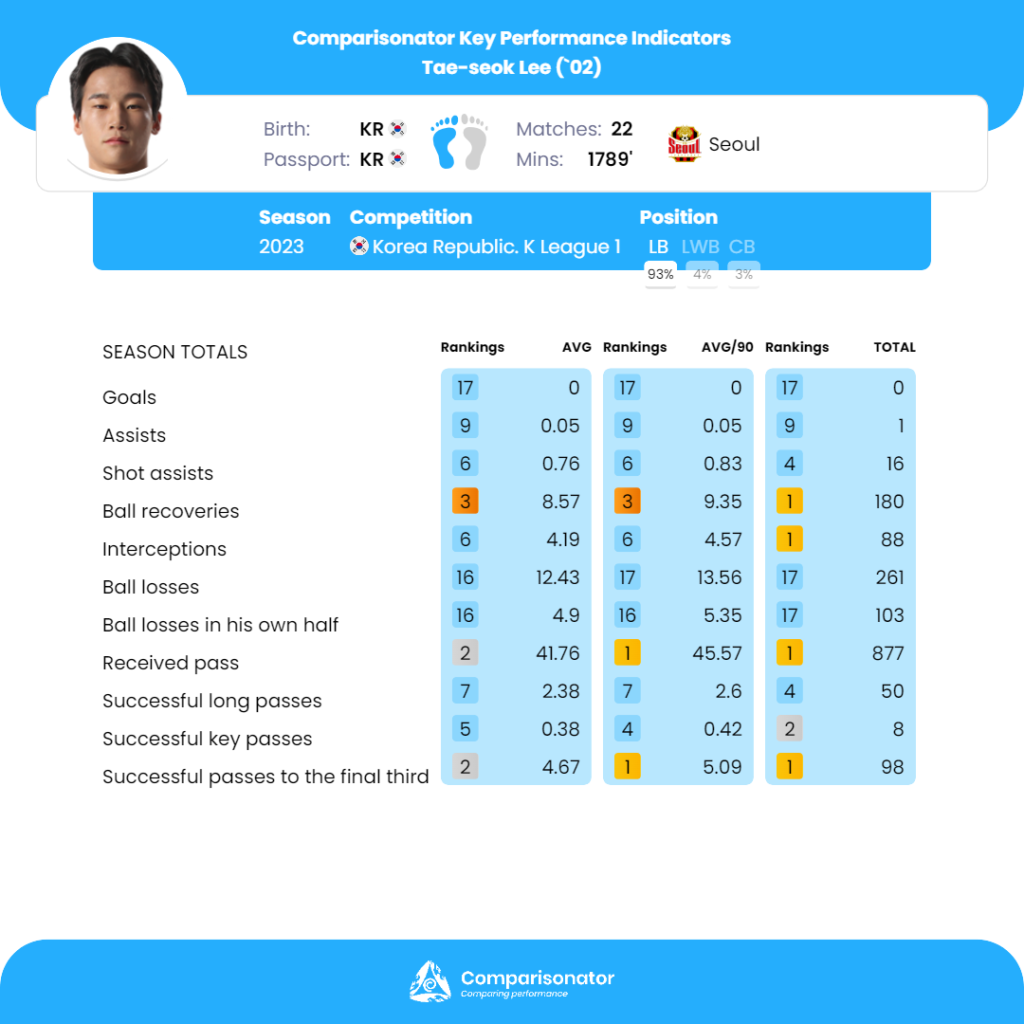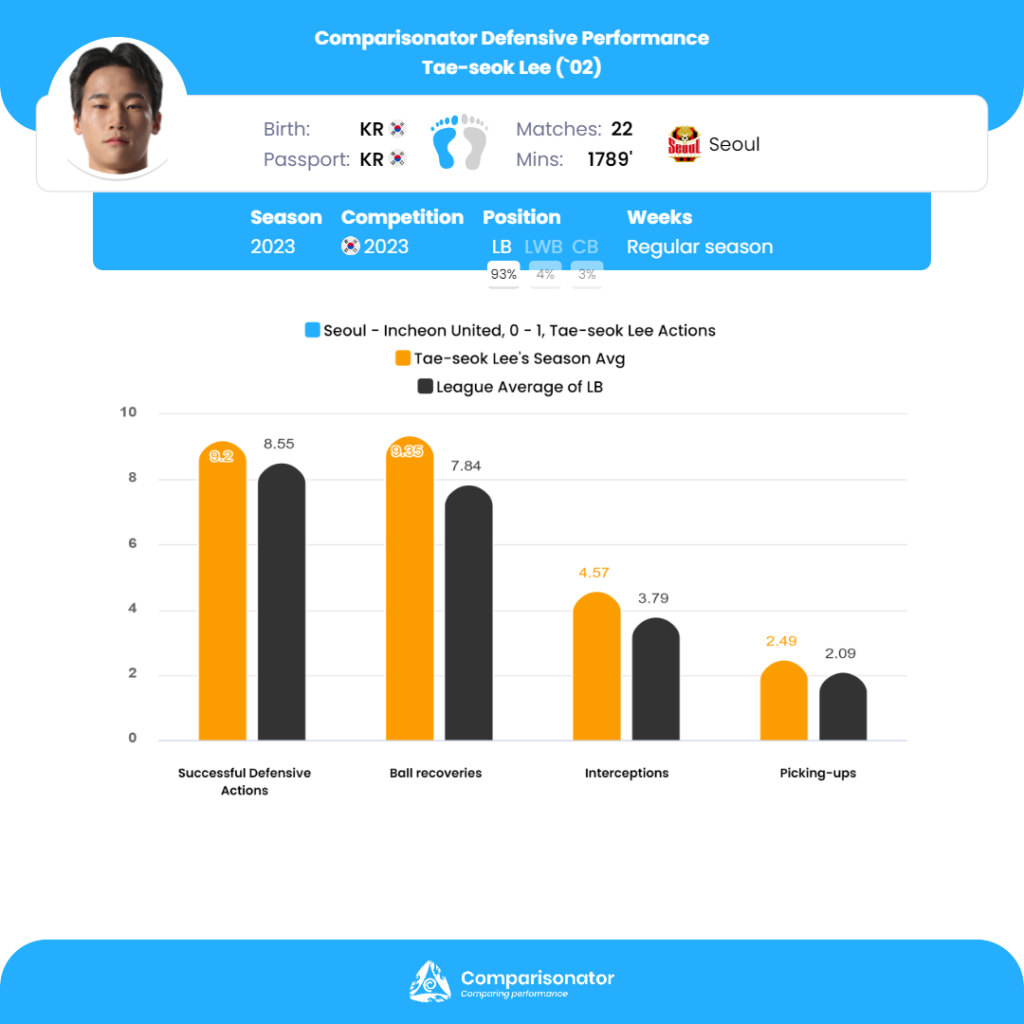 Selected via Comparisonator machine learning index.
Data Comparisons provided by Comparisonator is for educational purposes only and not intended to be monetized.