In France's vibrant Ligue 2, where budding talent thrives, Comparisonator platform has pinpointed three outstanding U23 players who are set to make a significant impact. Representing Auxerre, Concarneau, and Valenciennes FC, these young talents have caught the attention of both fans and scouts alike. Their exceptional abilities in their respective positions promise a bright future for French football.
In the competitive realm of Ligue 2, Paul Joly, Nassim Chadli, and Aymen Boutoutaou are emerging stars. Their performances and potential make them integral to the ever-evolving landscape of French football. As they continue to progress, their stories are poised to shape the league's competitiveness and inspire the next generation of football talents.
Paul Joly (RB) – Auxerre
Paul Joly, stationed at right-back for Auxerre, is a true gem in Ligue 2. His league-topping statistics speak volumes about his versatility. Joly records a remarkable 51.34 successful passes per match, demonstrating his playmaking abilities. Defensively, he stands tall with an impressive 13.87 ball recoveries per match. Moreover, he ranks first in successful dribbles with an average of 2.66 per match. Joly's well-rounded game and consistency make him an exciting prospect for both Auxerre and the broader football landscape.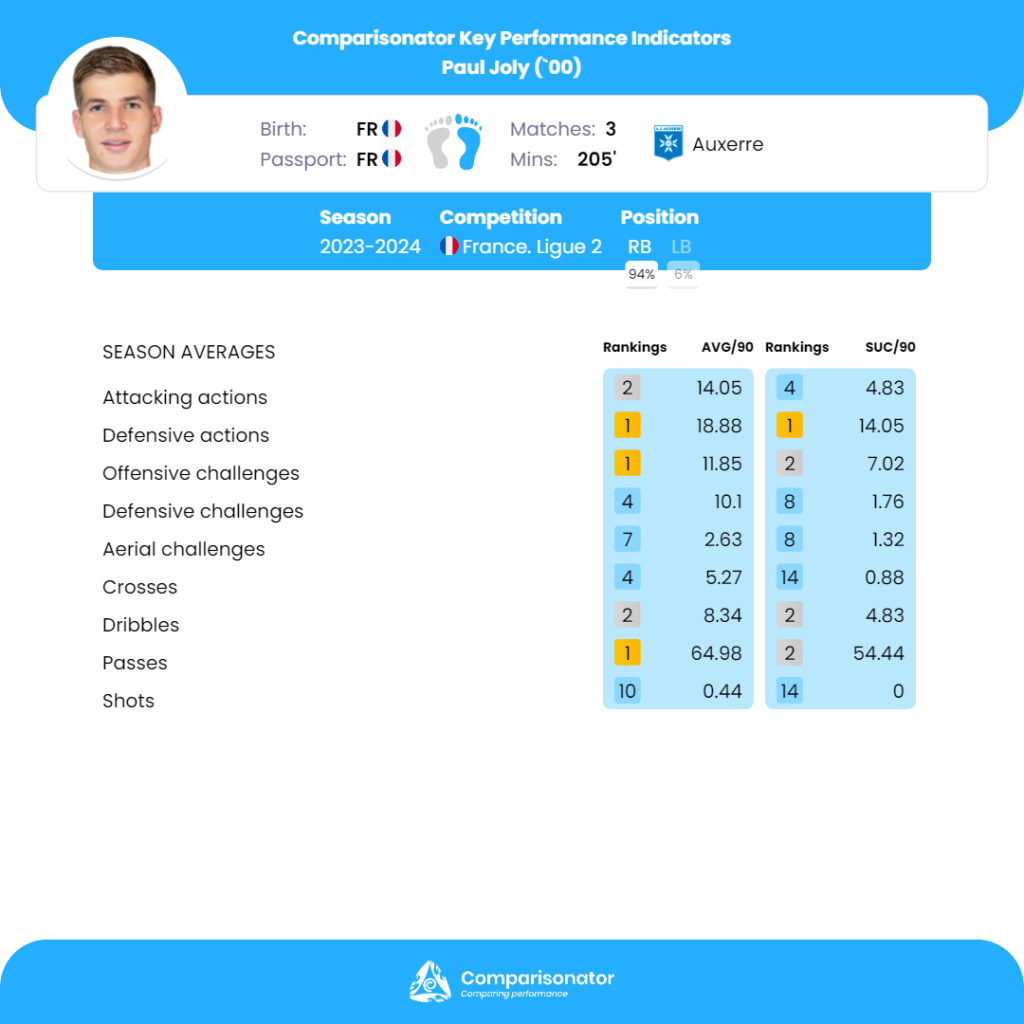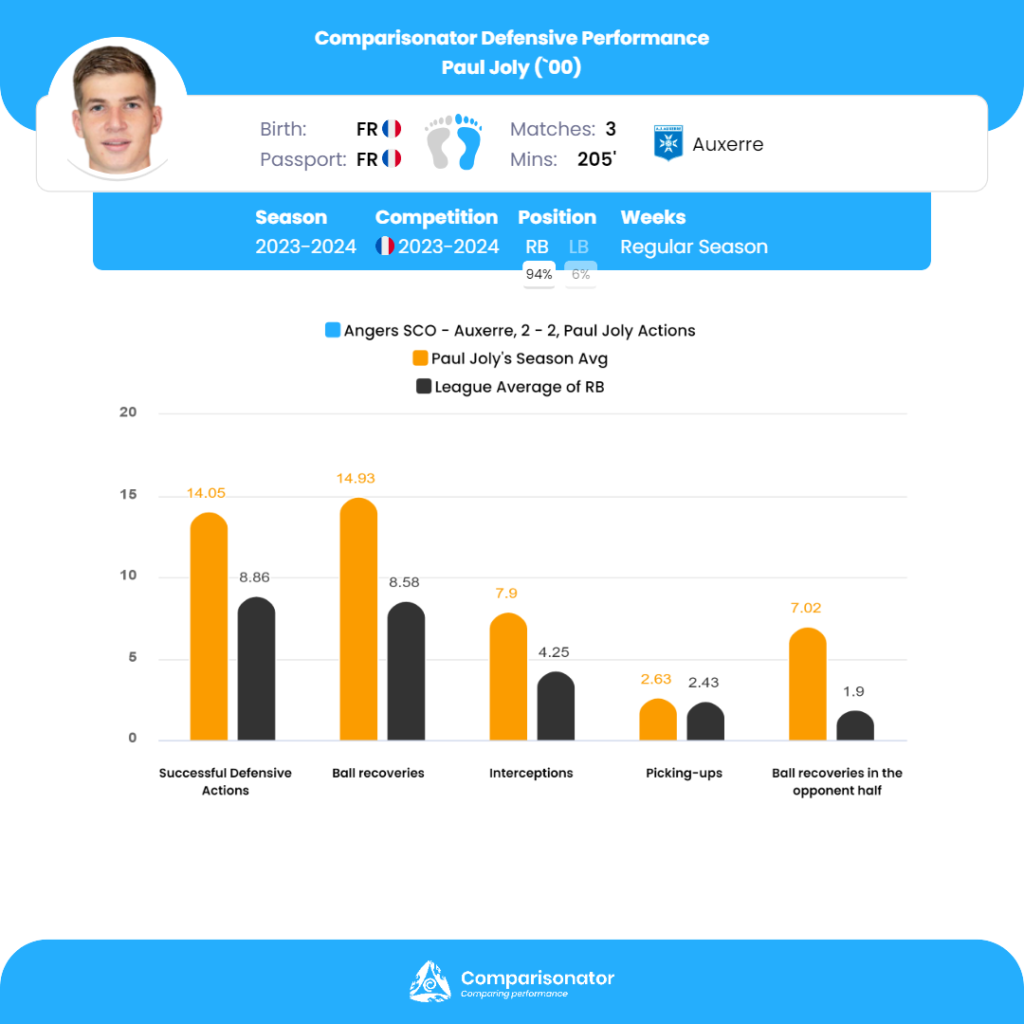 Nassim Chadli (RW) – Concarneau
Nassim Chadli, operating as a right-winger for Concarneau, is making waves in Ligue 2 with his electrifying performances. He leads the league in progressive runs, boasting an impressive 5.6 per match, showcasing his ability to drive play forward. Additionally, Chadli demonstrates his flair with 5.2 successful dribbles per match, keeping defenders on their toes. His tenacity is evident in his ranking, second in duels won with an average of 12.72 per match. Chadli's dynamic style and consistency on the field make him a player to watch as he continues to ascend the football ladder.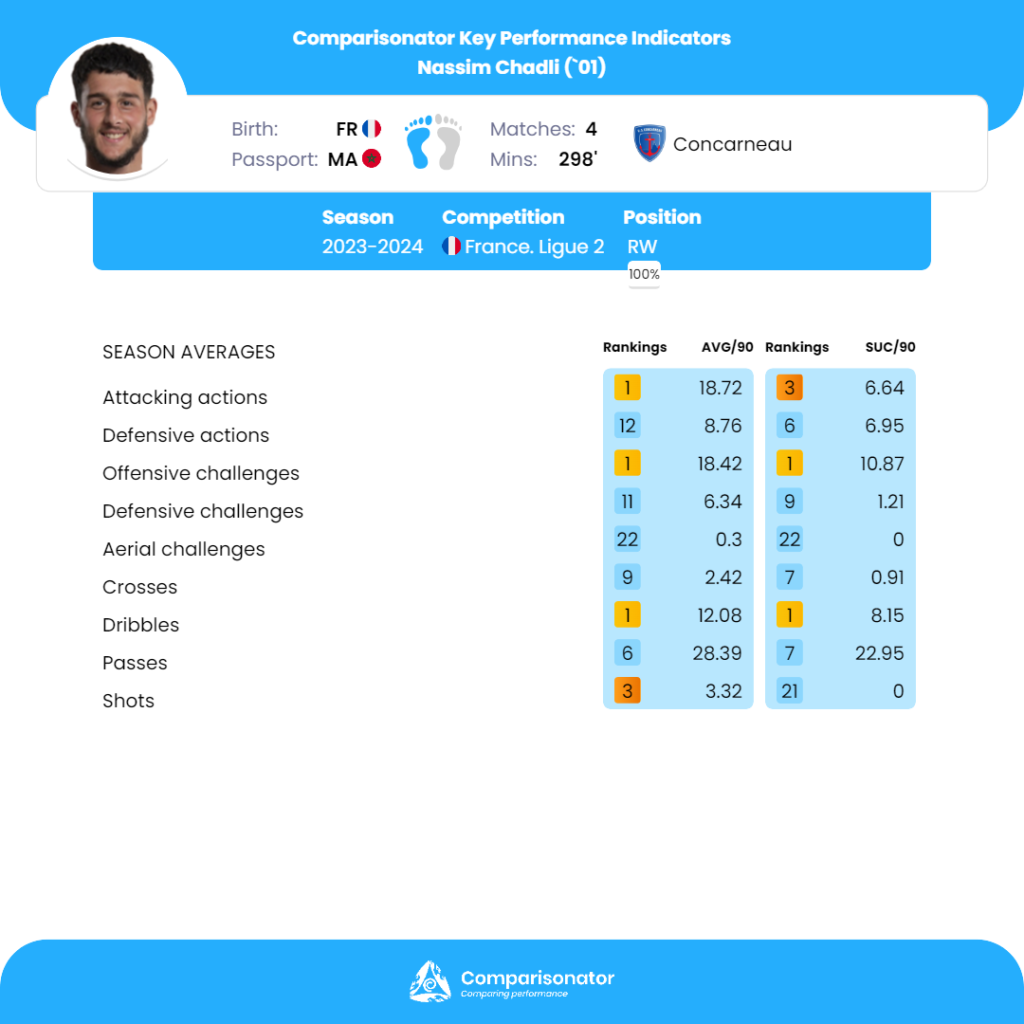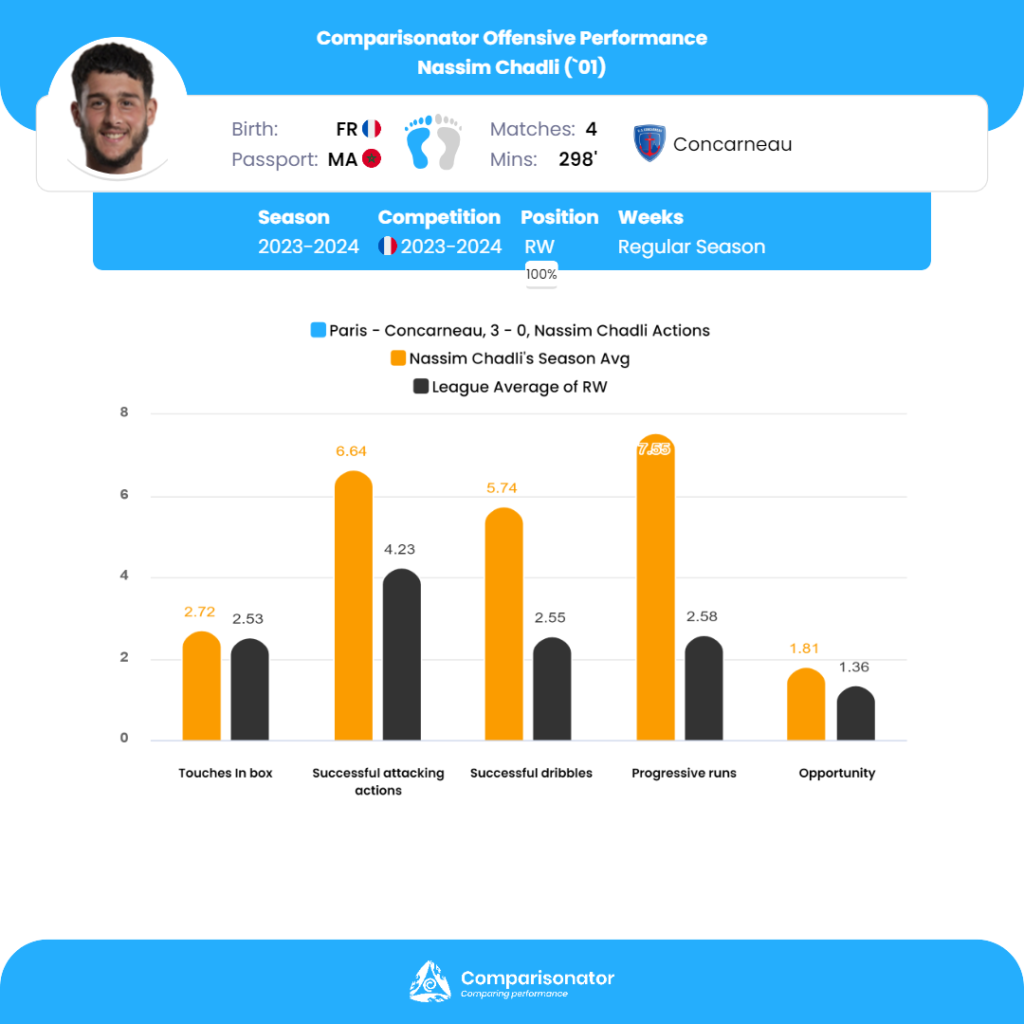 Aymen Boutoutaou (LW) – Valenciennes FC
Aymen Boutoutaou, positioned as a left-winger for Valenciennes FC, is a rising star with a keen eye for goal. Leading the league with 1.86 shots on target per match, he poses a constant threat to opposing defenses. Additionally, he ranks first in opportunities created with 2 per match, showcasing his ability to seize scoring chances. Boutoutaou also contributes significantly to his team's build-up play, ranking second in progressive passes with an average of 6.83 per match. His clinical finishing and creative instincts bode well for both Valenciennes FC and his personal development.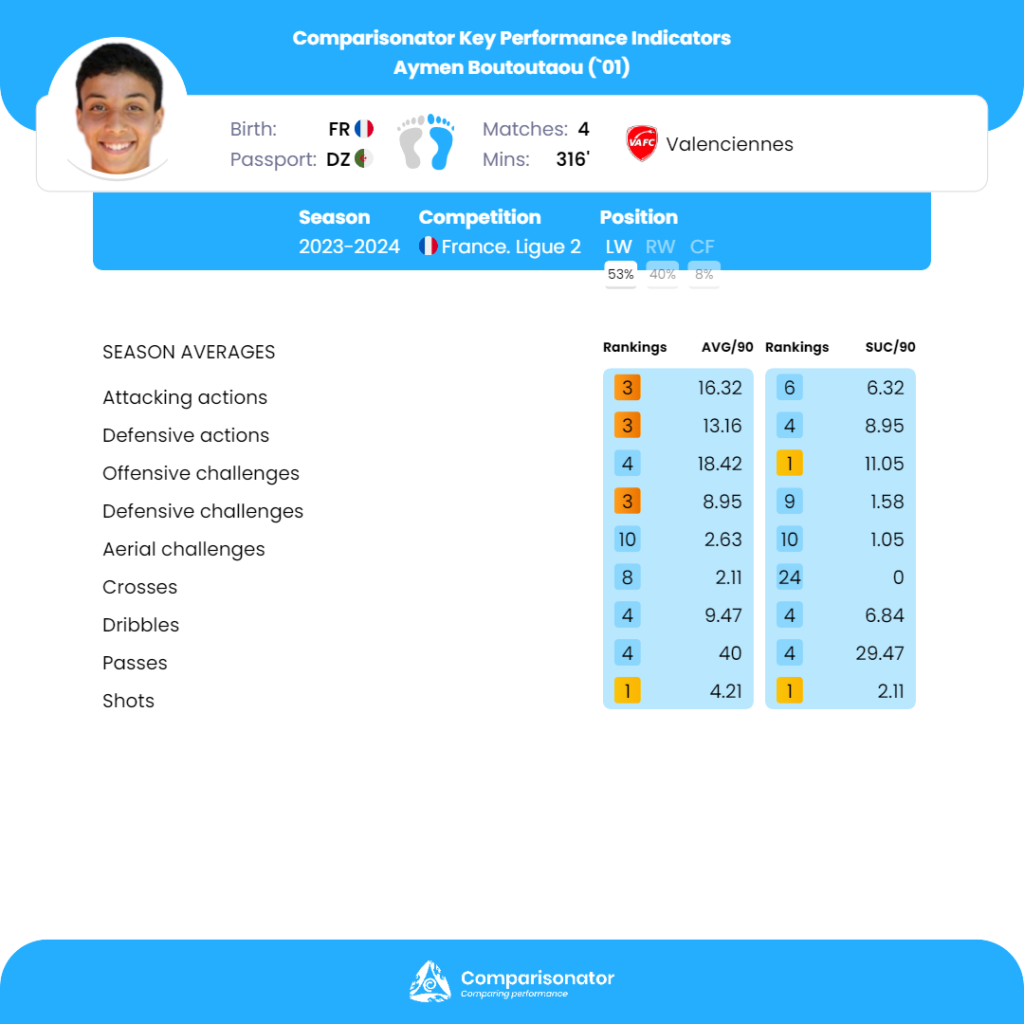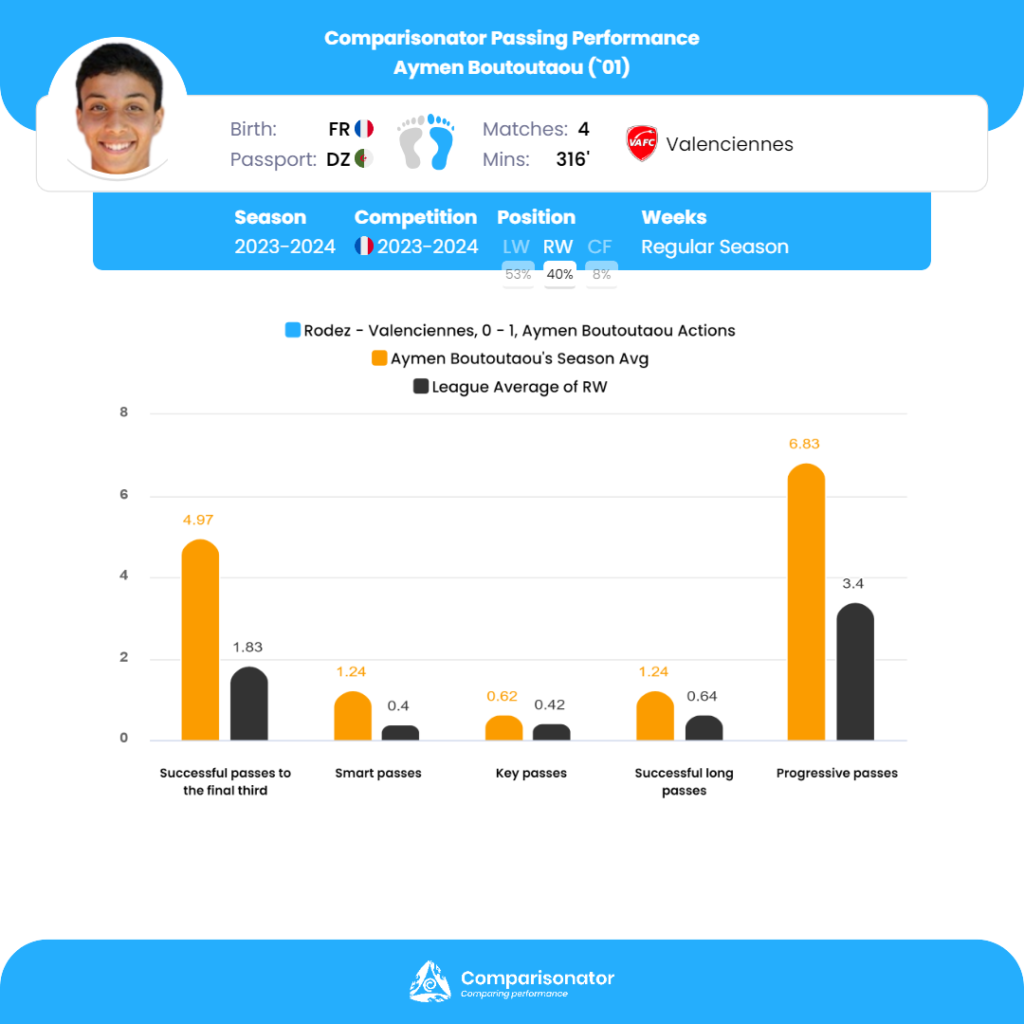 Selected via Comparisonator machine learning index.
Data Comparisons provided by Comparisonator is for educational purposes only and not intended to be monetized.