In the heart of the spirited Slovakia Nike Liga, where football fervor knows no bounds, Comparisonator platform proudly presents the elite U23 talents who are making waves in their respective positions. These four outstanding players have been identified as the "4 BEST POSITION U23 PLAYERS" in the league. Their remarkable contributions and stellar performances promise a bright future for Slovakian football. Let's delve into the world of these young stars who are destined for greatness.
These four rising stars represent the future of Slovakian football, and their consistent performances are a testament to their dedication and talent. As they continue to shine, we eagerly anticipate the heights they will reach and the impact they will have on both club and national teams.
For a deeper dive into the analyses, statistics, and insights on these budding talents and more, please do not hesitate to reach out. The future of Slovakian football is indeed looking brighter than ever.
4 Best U23 Players Slovakia Niké Liga – 2023/24 Season So Far
Peter Kovacik – (RWB) Sport Podbrezová
Representing Sport Podbrezová, Peter Kovacik has firmly established himself as the top Right Wing-Back (RWB) in the league. His rankings in shot assists, touches in the box, and smart passes within the RWB category are a testament to his offensive prowess and ability to impact the game from the back.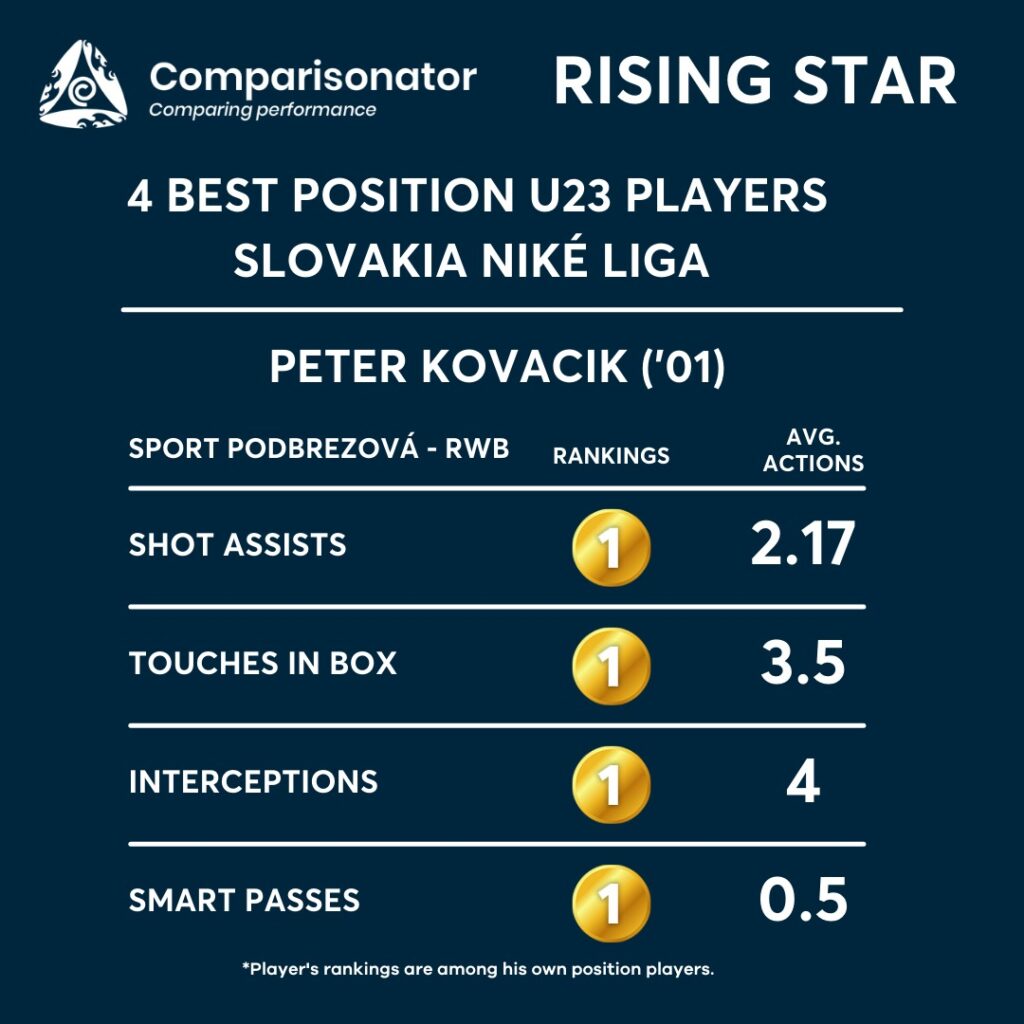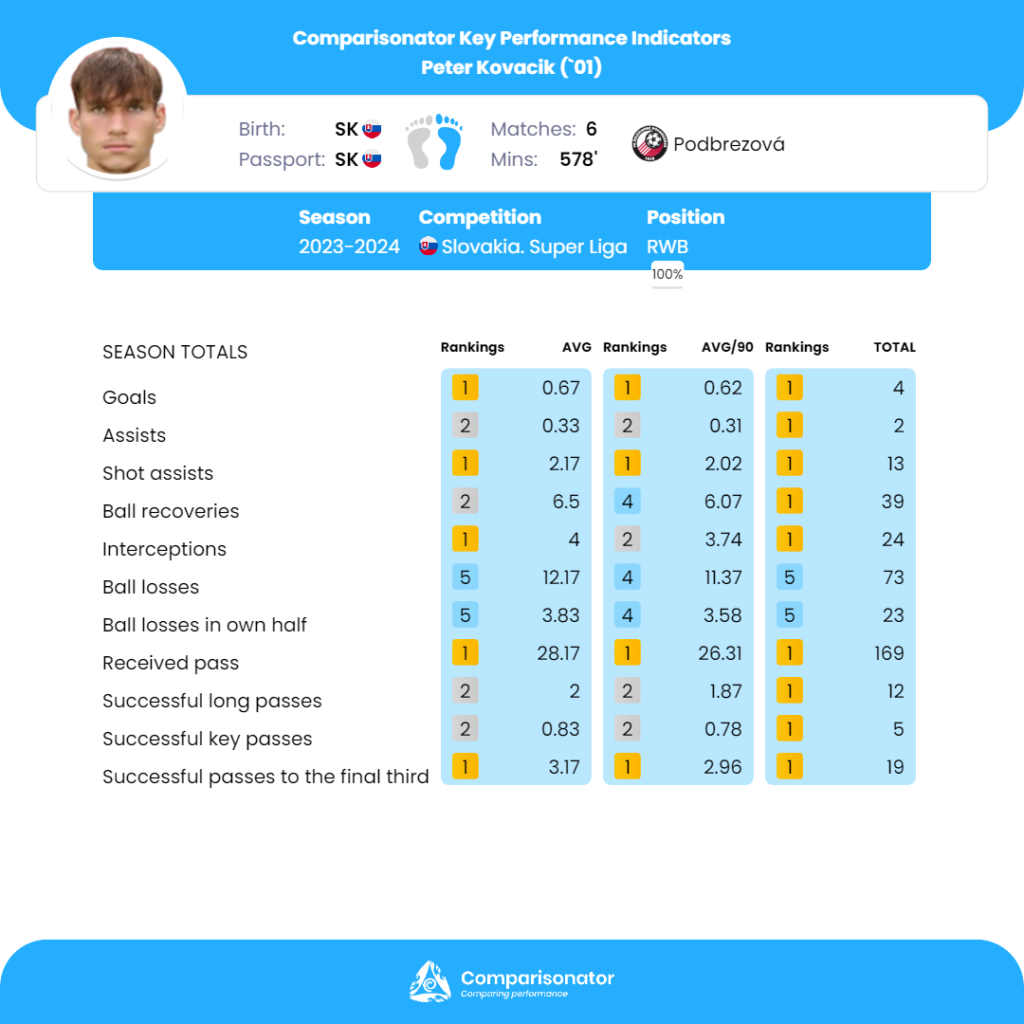 Rahim Ibrahim – (CMF) AS Trenčín
AS Trenčín's Rahim Ibrahim shines brightly as a Central Midfielder (CMF). Ibrahim is a master of progressive runs, showcasing his ability to drive the team forward. His rankings in touches in the box, duels won, and shots on target within the CMF category underline his versatility and influence in the midfield.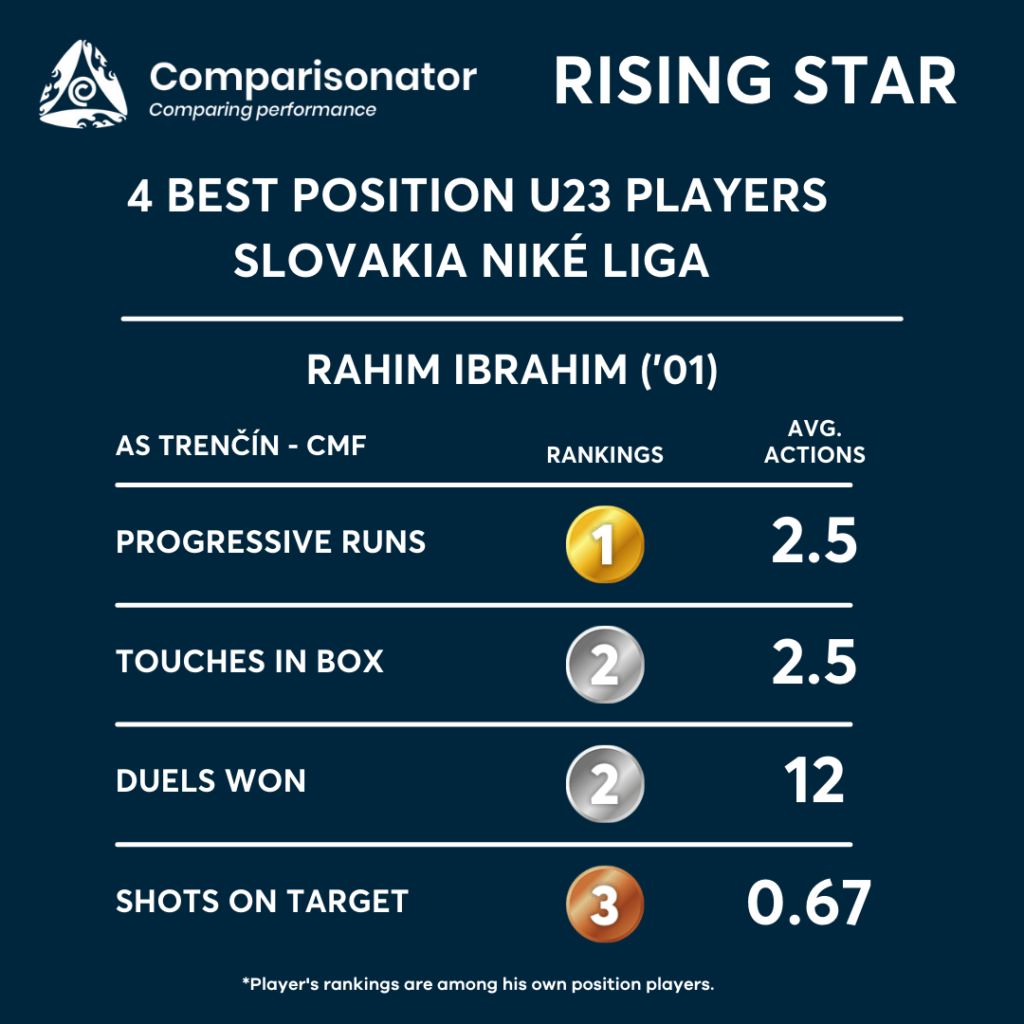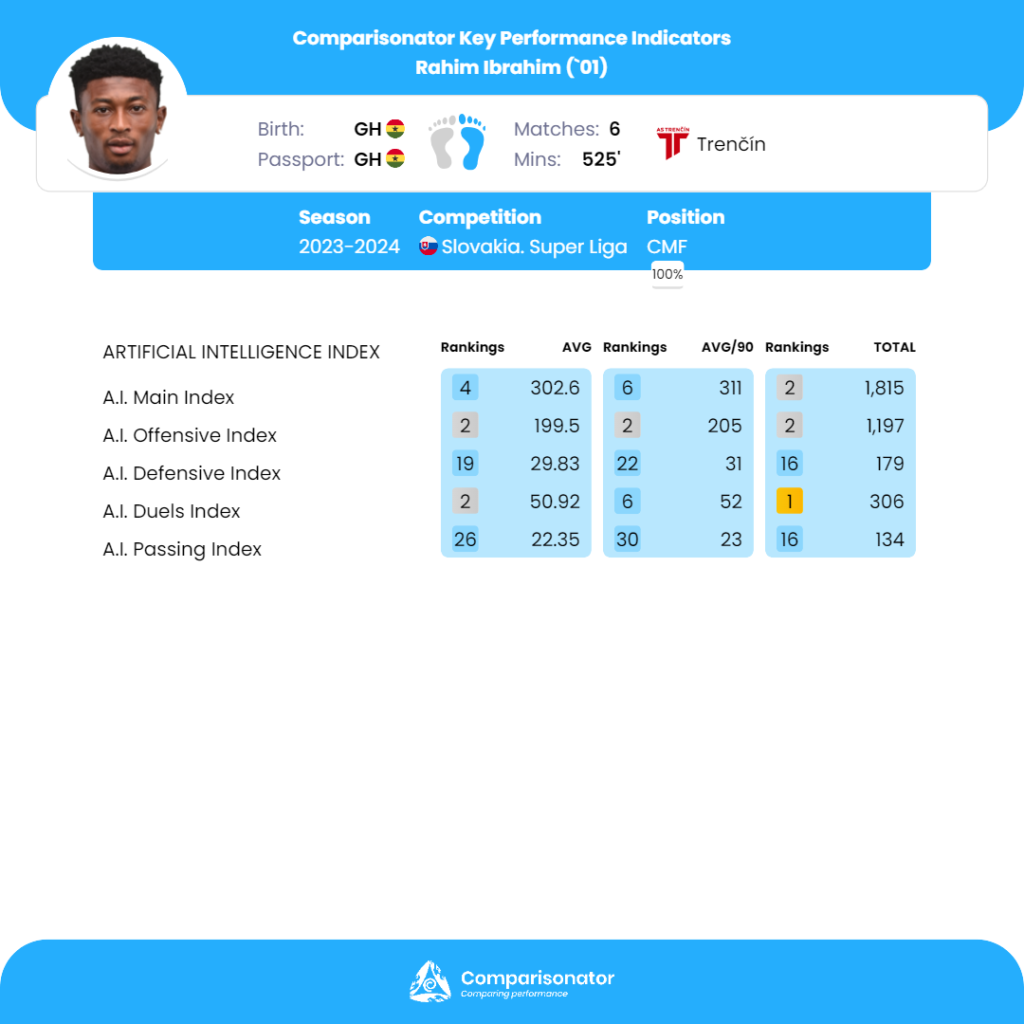 Roland Galcik – (RW) Sport Podbrezová
Sport Podbrezová boasts the electrifying talent of Roland Galcik, who has taken the Right Winger (RW) position by storm. Galcik's dominance in touches inside the box, shot assists, and his role in creating opportunities make him an invaluable asset to his team.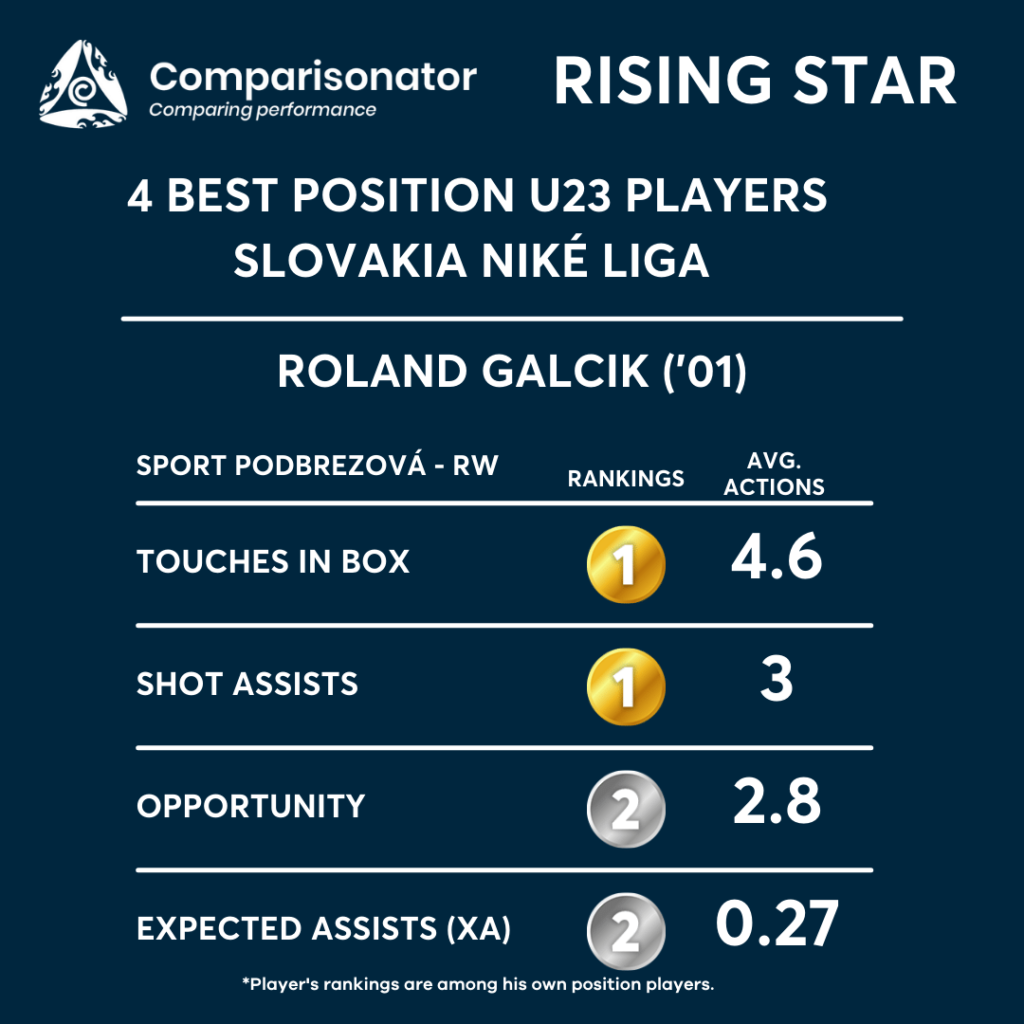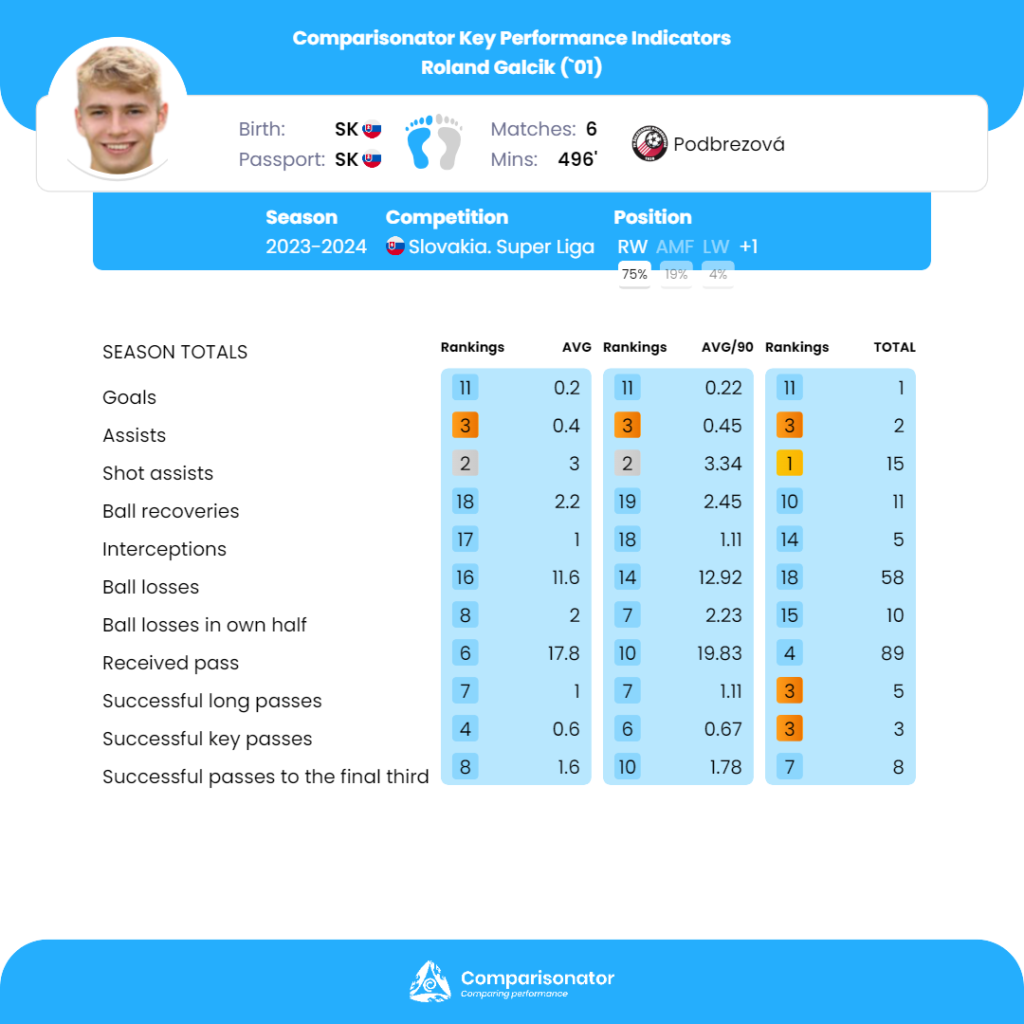 Christophe Kabongo – (CF) Sport Podbrezová
Sport Podbrezová's Christophe Kabongo is captivating fans as a Centre Forward (CF). His ability to create scoring opportunities, as reflected in his expected assists (XA) ranking, is a testament to his playmaking abilities. Kabongo also excels in offensive duels won and shot assists, solidifying his importance in the team's attacking endeavors.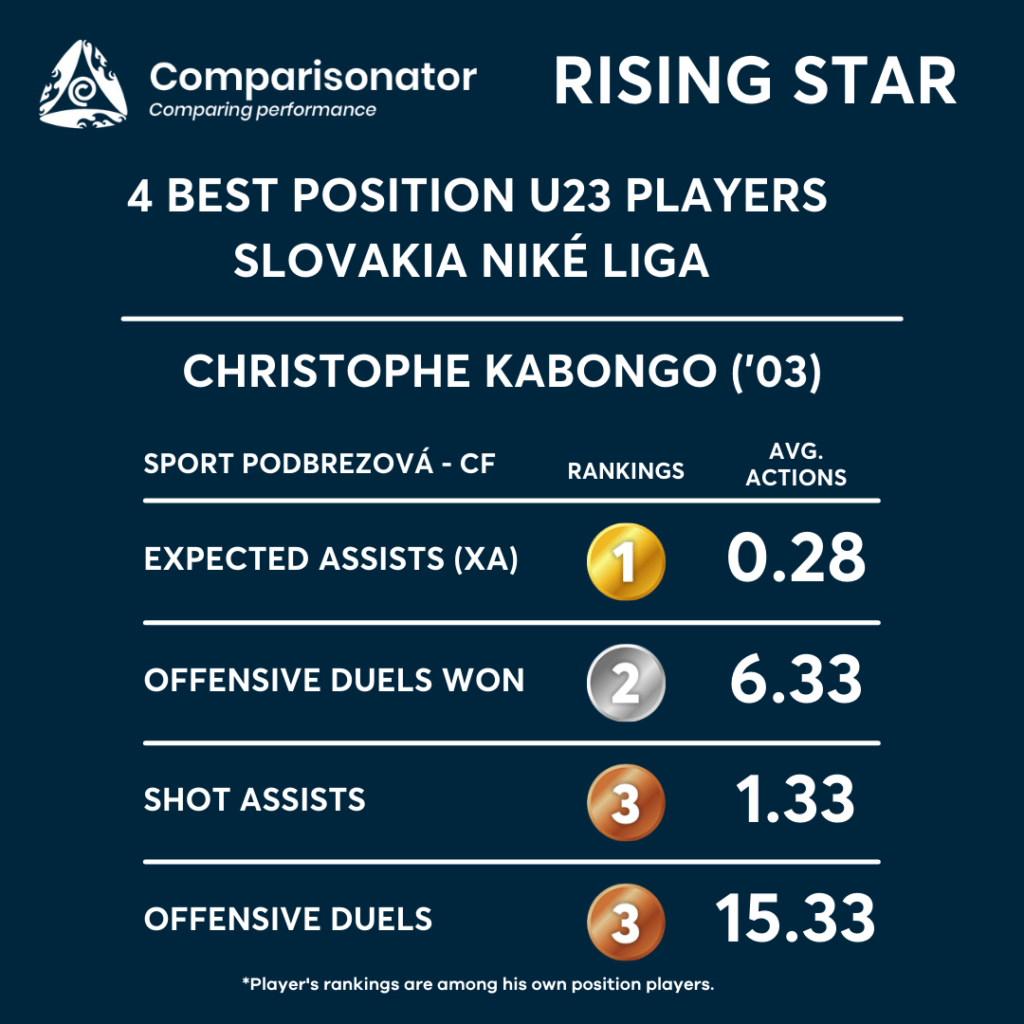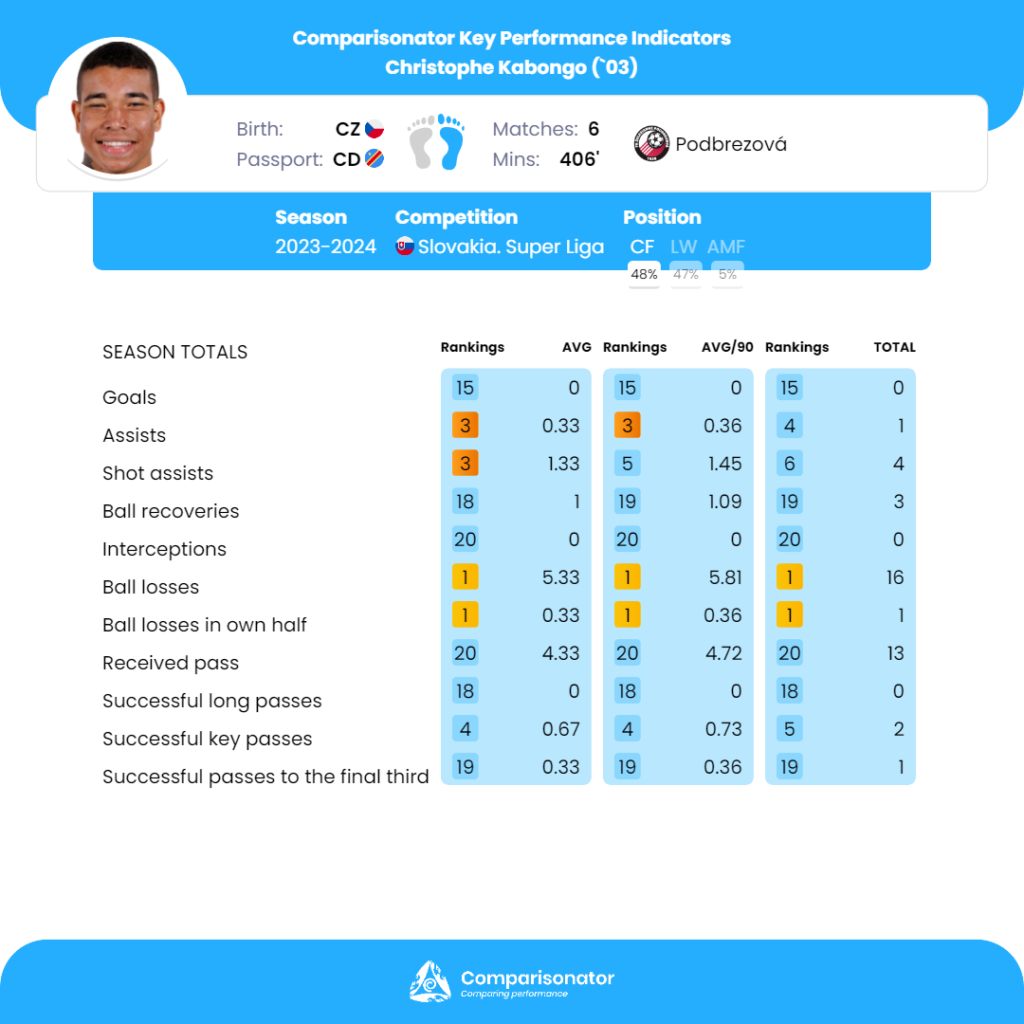 Selected via Comparisonator machine learning index.
Data Comparisons provided by Comparisonator is for educational purposes only and not intended to be monetized.