In the heart of the Netherlands Eerste Divisie Football League, a breeding ground for emerging football talent, Comparisonator platform has unveiled the exceptional U21 players who are igniting the pitch with their extraordinary skills. These young stars have been recognized as the "4 BEST POSITION U21 PLAYERS" in the league, and their performances shine as a beacon of hope for Dutch football. Allow us to introduce you to these promising talents who are on the cusp of redefining the beautiful game.
These four emerging talents are not only the future of Dutch football but also the present, as they consistently deliver standout performances on the pitch. As their journeys continue to unfold, we eagerly await the heights they will scale and the impact they will have on both club and national teams.
For deeper insights, analyses, and updates on these budding stars and more, please feel free to reach out. Dutch football is in the midst of a renaissance, and these players are at the forefront of this thrilling transformation.
4 Best U21 Players Netherlands Eerste Divisie – 2023/24 Season So Far
Antef Tsoungui – (CB) Dordrecht
Representing Dordrecht, Antef Tsoungui has solidified his place as the top Centre Back (CB) in the league. His outstanding rankings in opportunities, accelerations, picking-ups, and pass interceptions within the CB category underscore his remarkable defensive abilities.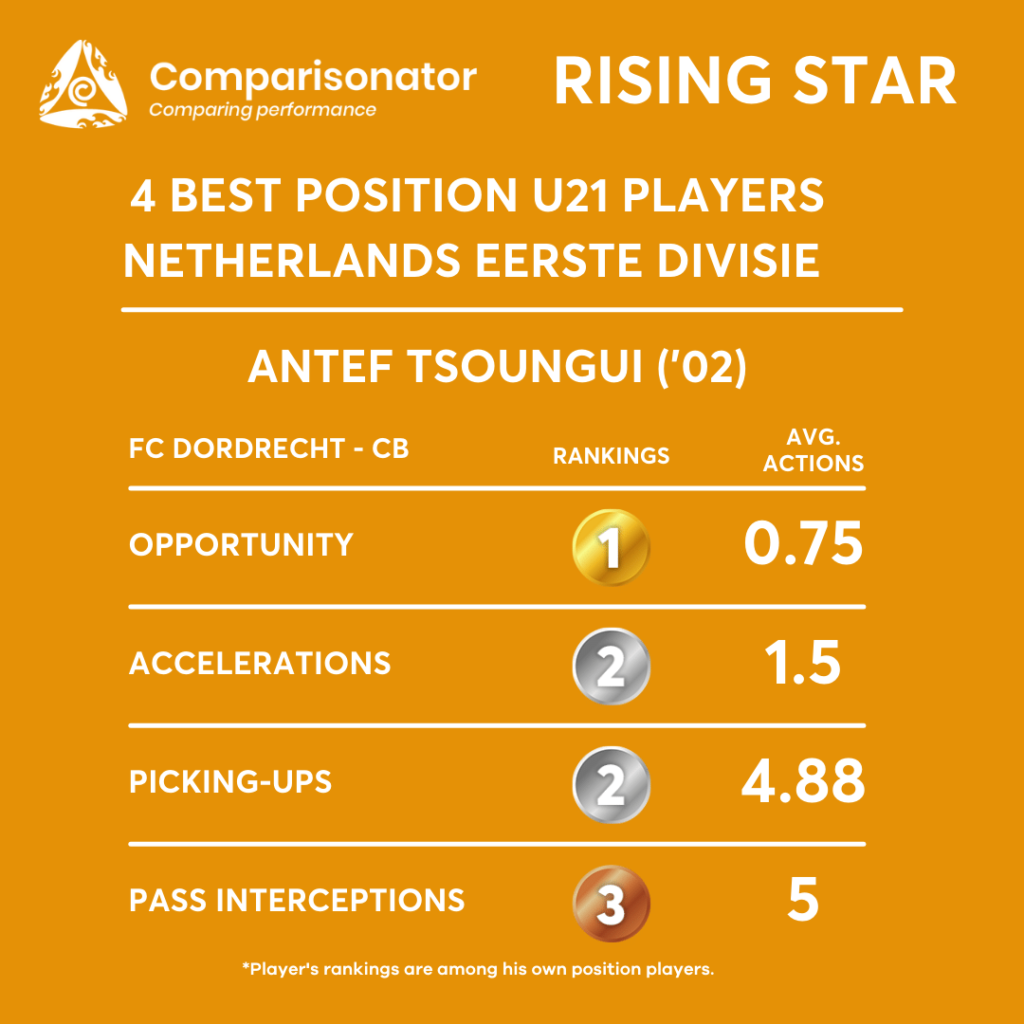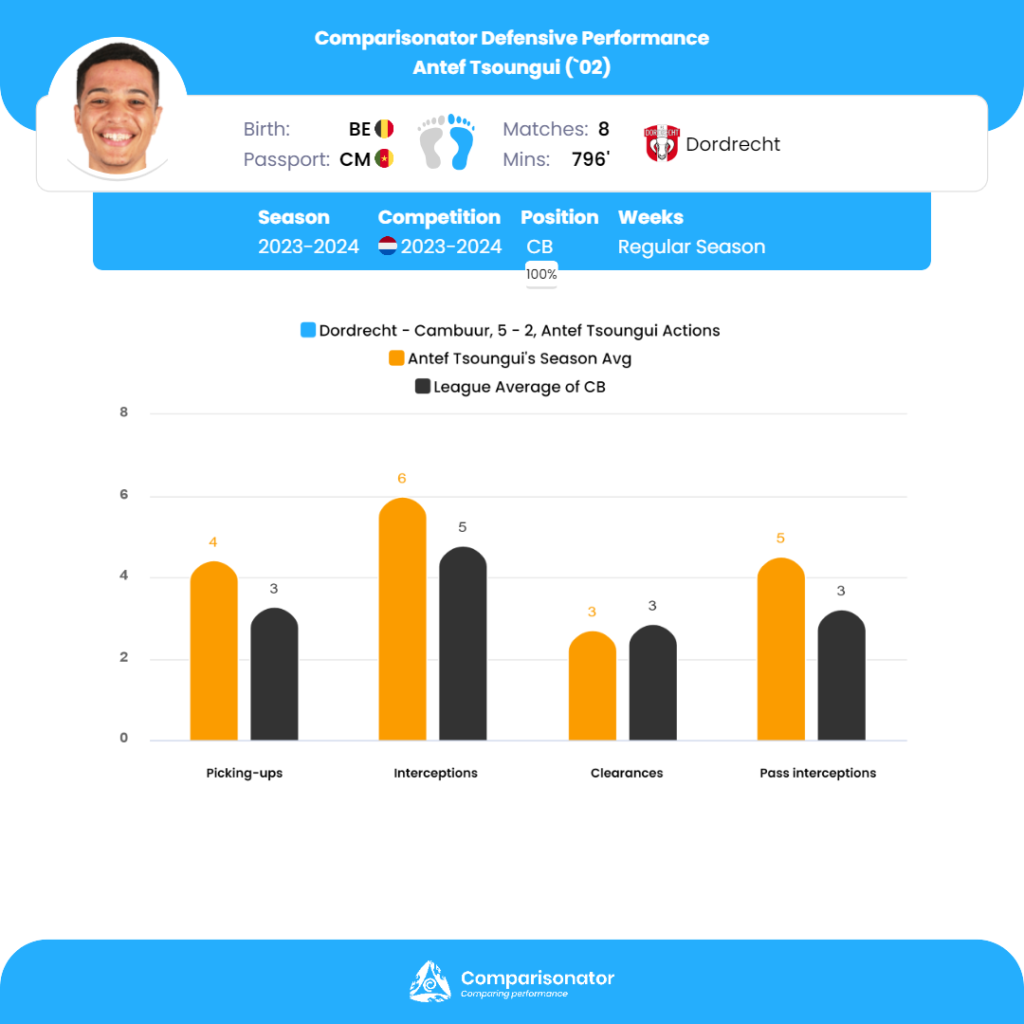 Gabriel Miséhouy – (CMF) Ajax II
Ajax II's Gabriel Miséhouy is making waves as a Central Midfielder (CMF). Miséhouy's impressive statistics in opportunities and touches in the box emphasize his versatility and impact in the midfield. His ability to facilitate play and test the opponent's defenses makes him an invaluable asset.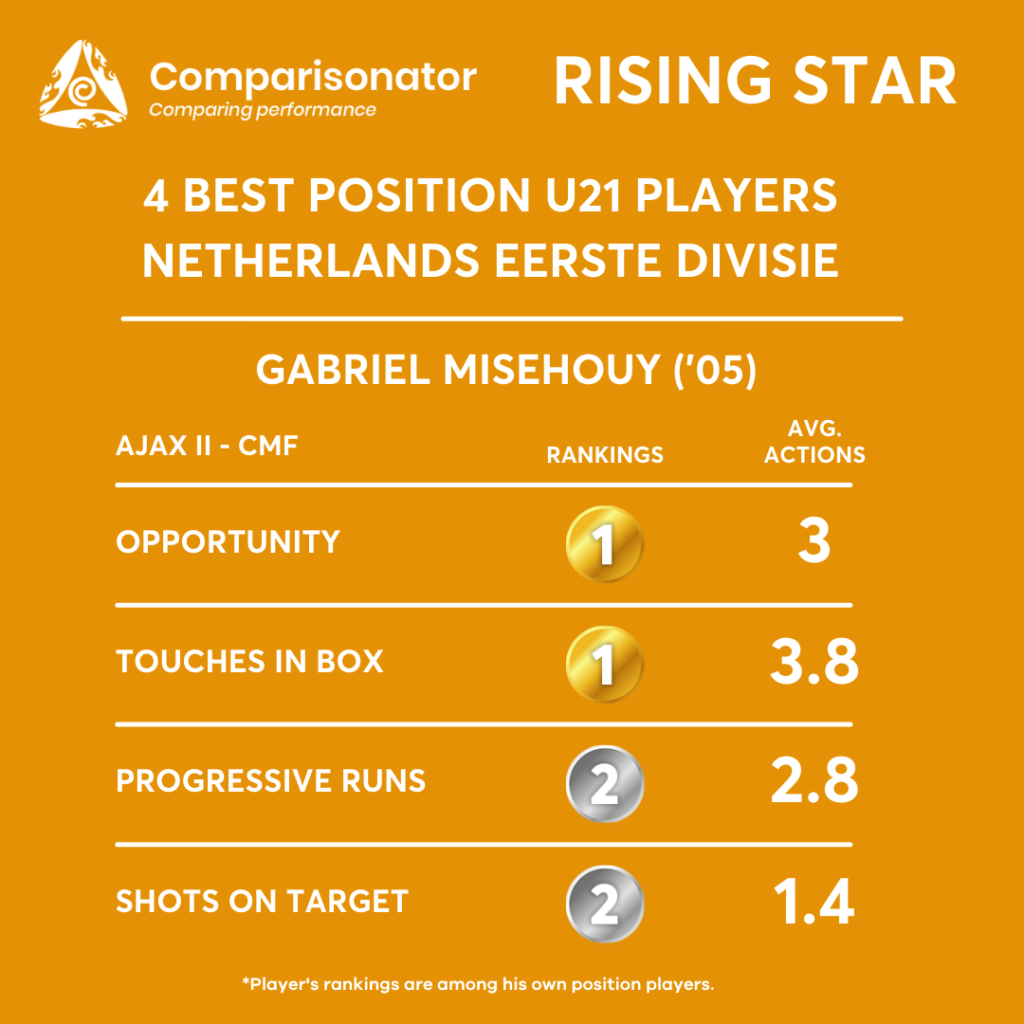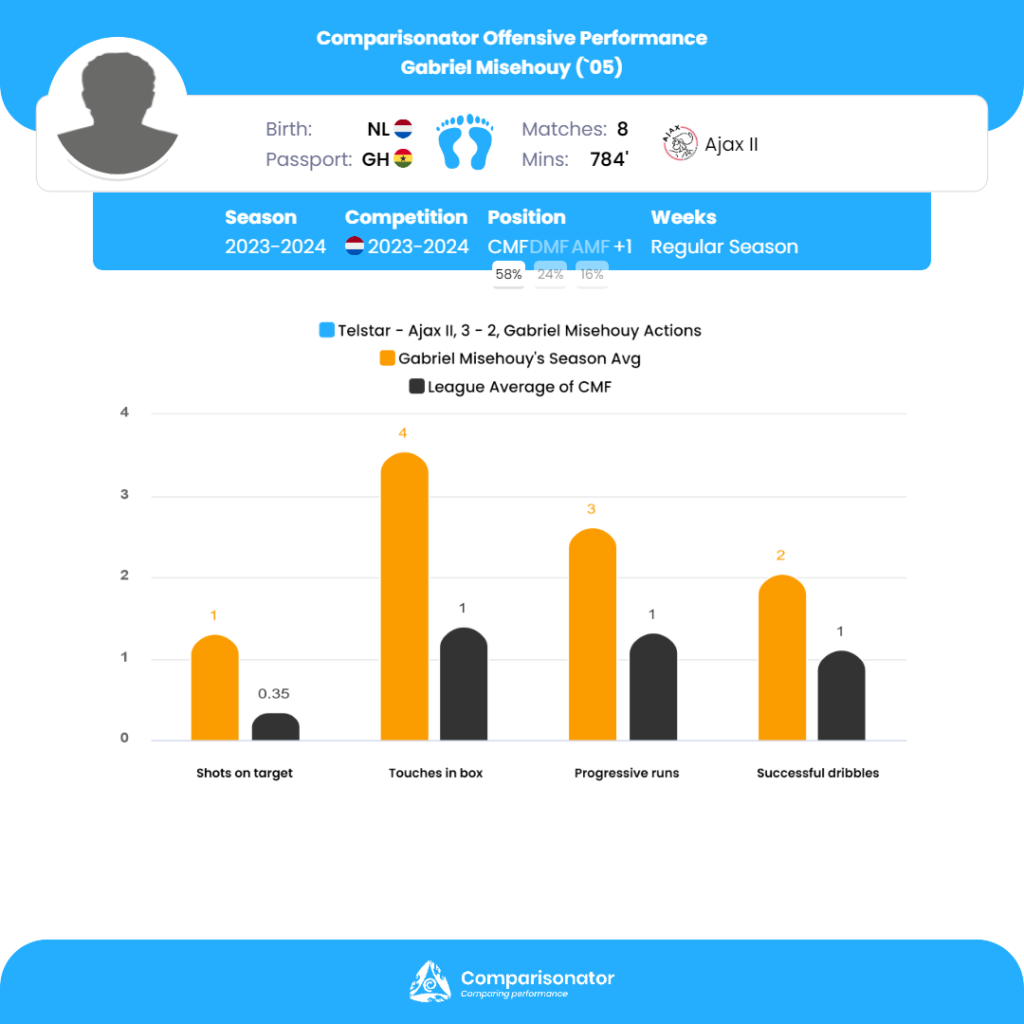 Soulyman Allouch – (LW) VVV Venlo
VVV Venlo boasts the electrifying talent of Soulyman Allouch, who has seized the Left Winger (LW) position by storm. Allouch excels in duels won, successful dribbles, progressive runs, and ball recoveries, making him a formidable force on the left flank.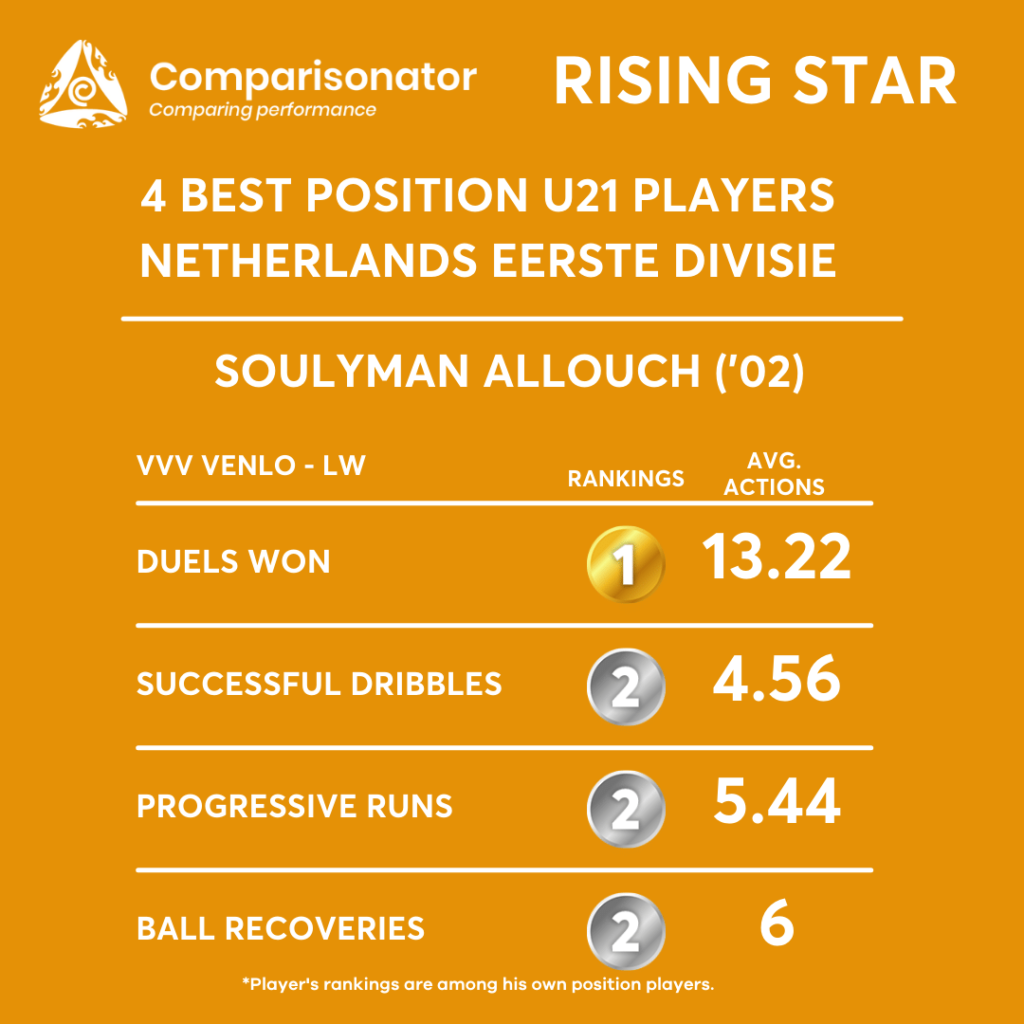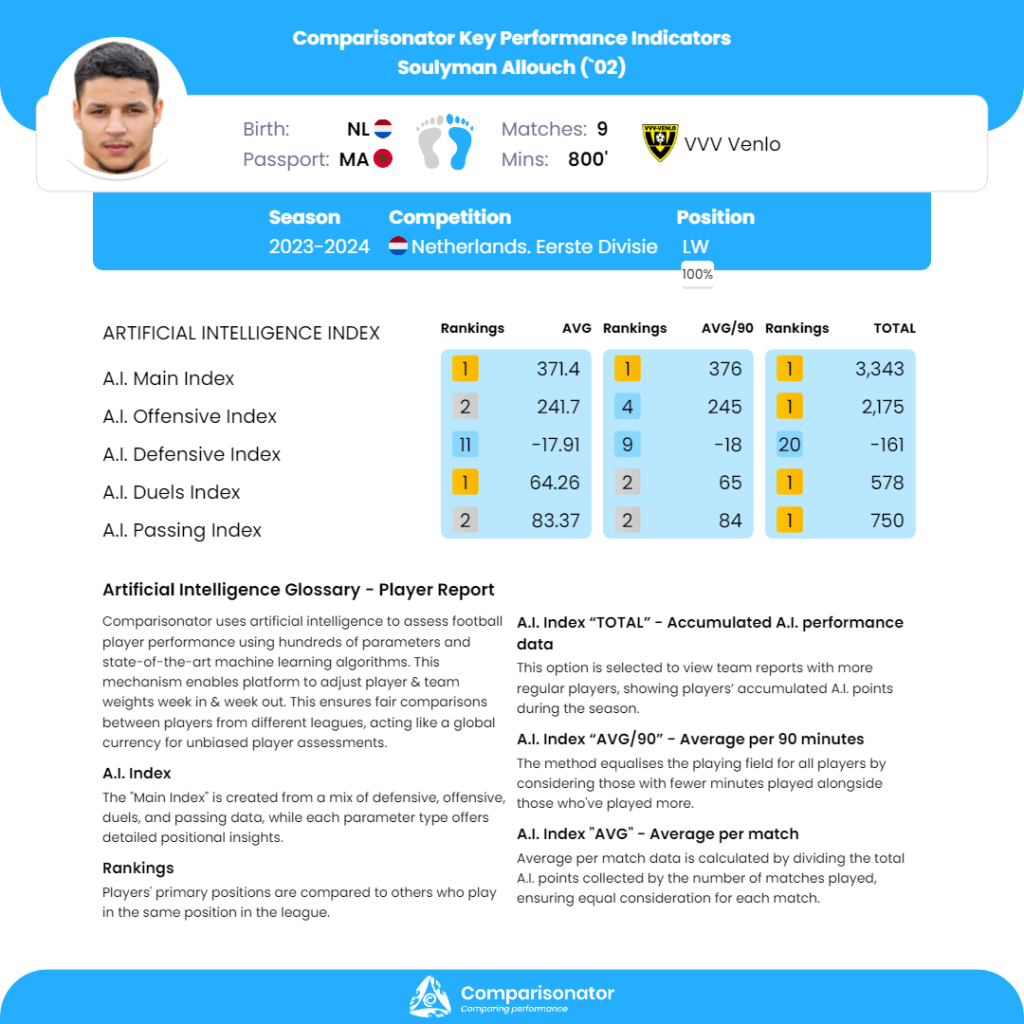 Milan Smit – (CF) Cambuur
Cambuur's Milan Smit is winning hearts as a Centre Forward (CF). Smit's impressive goal tally and expected goals (XG) ranking at the top of his category underscore his clinical finishing ability. His prowess in shots on target and air duels highlights his significance to the team's attacking dynamics.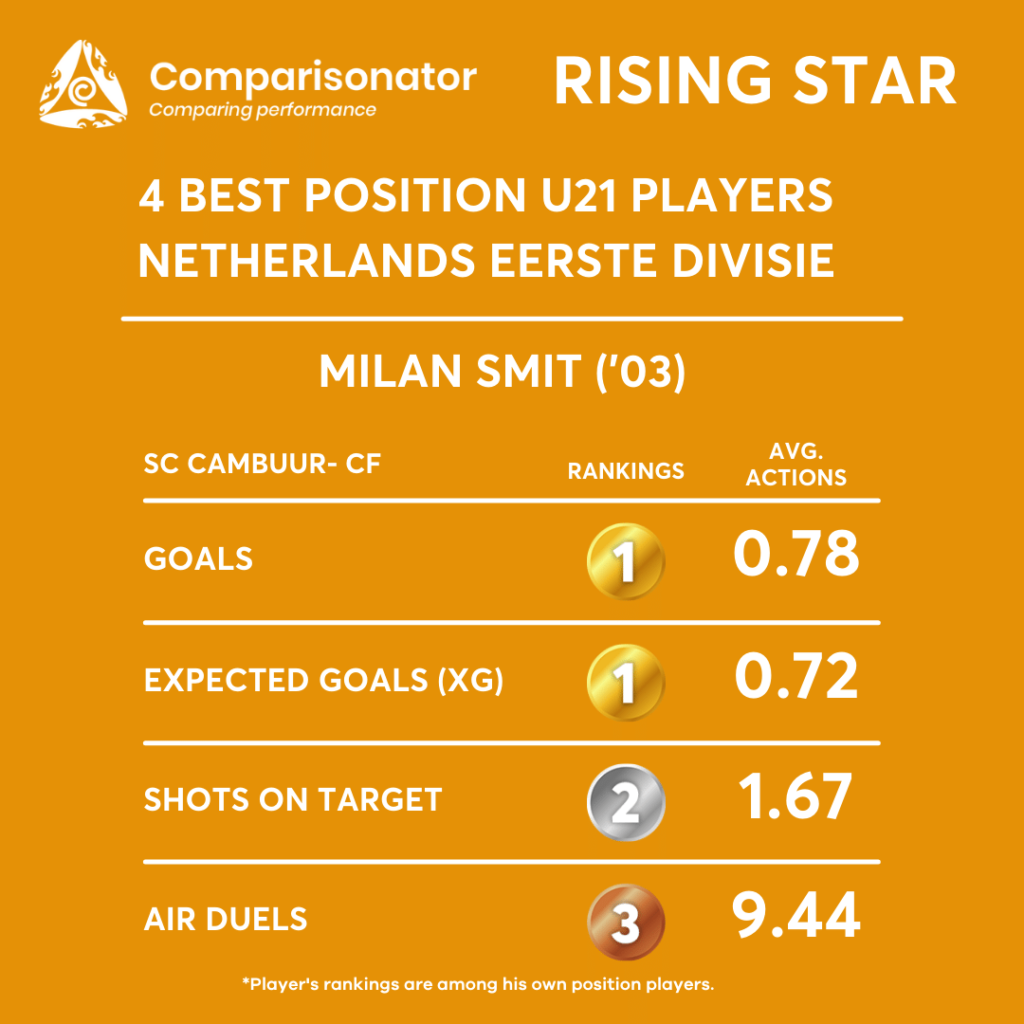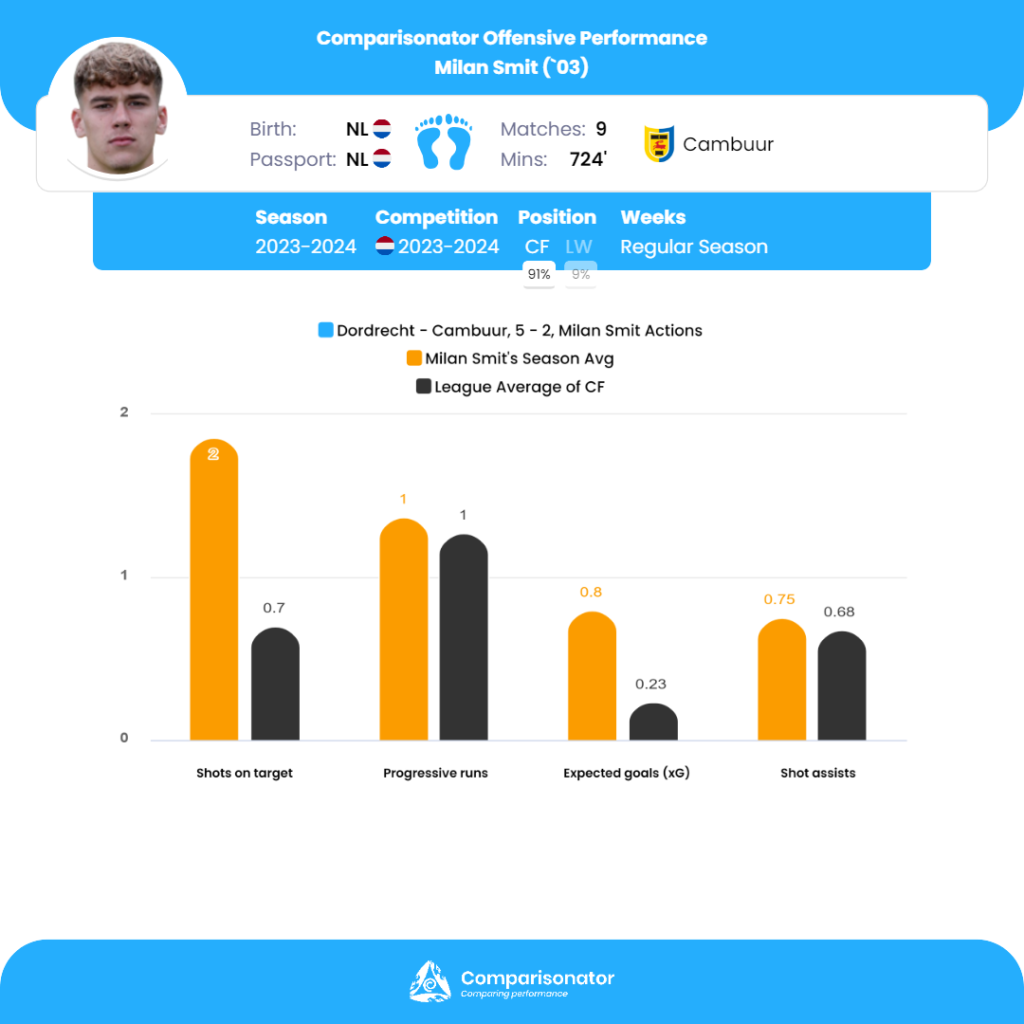 Selected via Comparisonator machine learning index.
Data Comparisons provided by Comparisonator is for educational purposes only and not intended to be monetized.