In the pulse-pounding realm of the Germany 3. Liga Football League, Comparisonator platform has pinpointed the standout U21 players who are leaving an indelible mark on the field. These four young talents have been identified as the "4 BEST POSITION U21 PLAYERS" in their respective roles, showcasing remarkable prowess and promise for the future of German football. Let's delve into the stories of these exceptional players who are on the brink of reshaping the football landscape.
These four emerging talents are not just the future but the present of German football, consistently delivering outstanding performances. As their journeys continue to unfold, we eagerly anticipate the impact they will have on the sport at both club and national levels.
For deeper insights, analyses, and updates on these budding stars and more, please feel free to reach out. German football is witnessing a new era of excellence, and these players are at the forefront of this thrilling transformation.
4 Best U21 Players Germany 3. Liga – 2023/24 Season So Far
Guille Bueno – (LB) Borussia Dortmund II
Representing Borussia Dortmund II, Guille Bueno leads the Left Back (LB) position with unmatched duels won, successful dribbles, successful crosses, and progressive runs, displaying a tenacious and versatile style of play.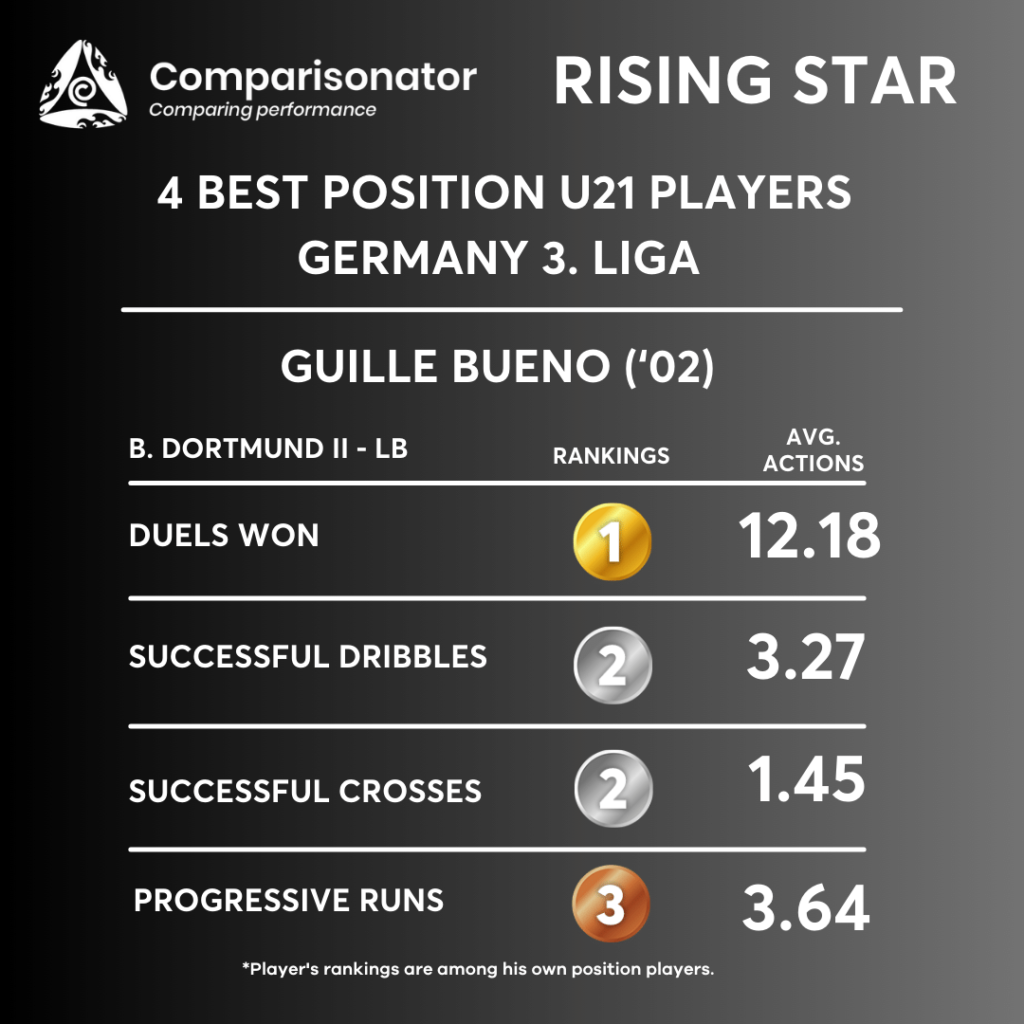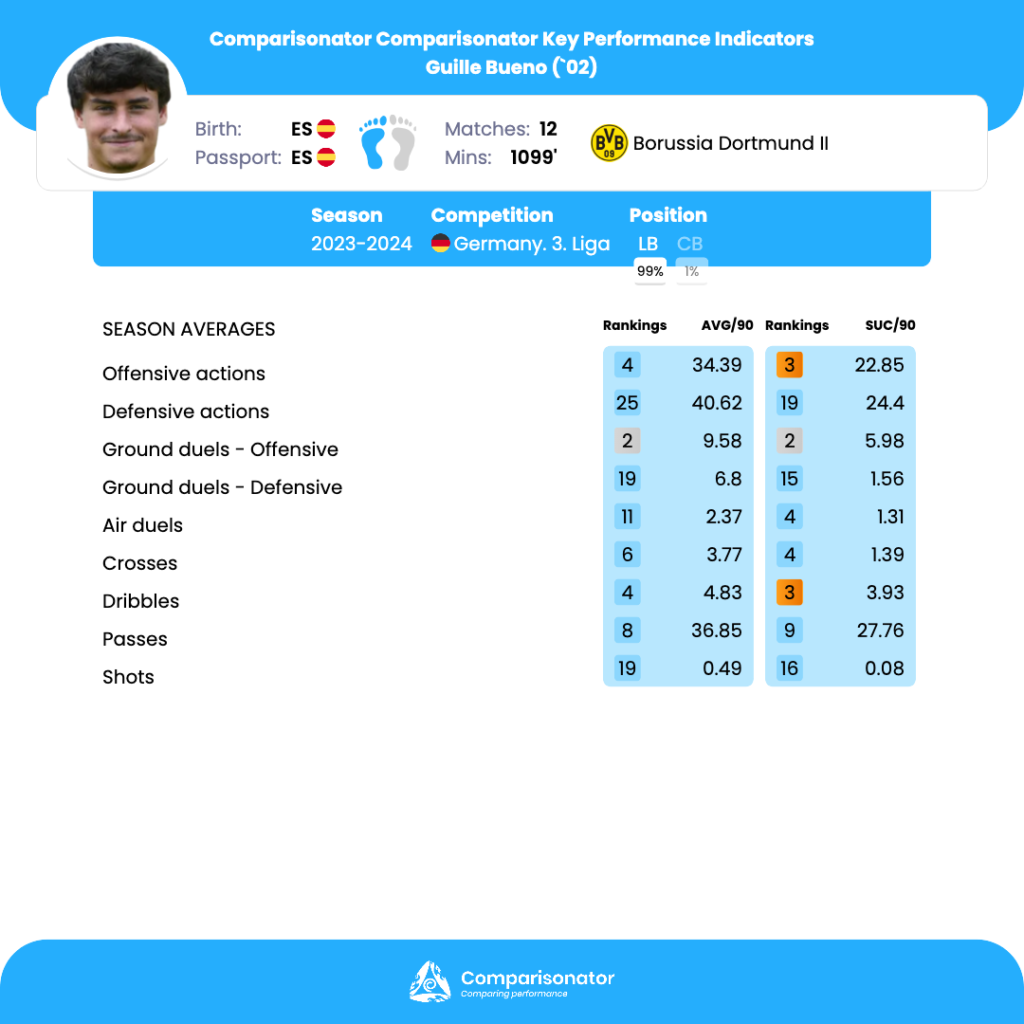 Niko Vukancic – (CB) Erzgebirge Aue
Hailing from Erzgebirge Aue, Niko Vukancic shines as a Centre Back (CB). His precision in smart passes, progressive runs, long passes, and received passes demonstrates his skill set and adaptability in defense.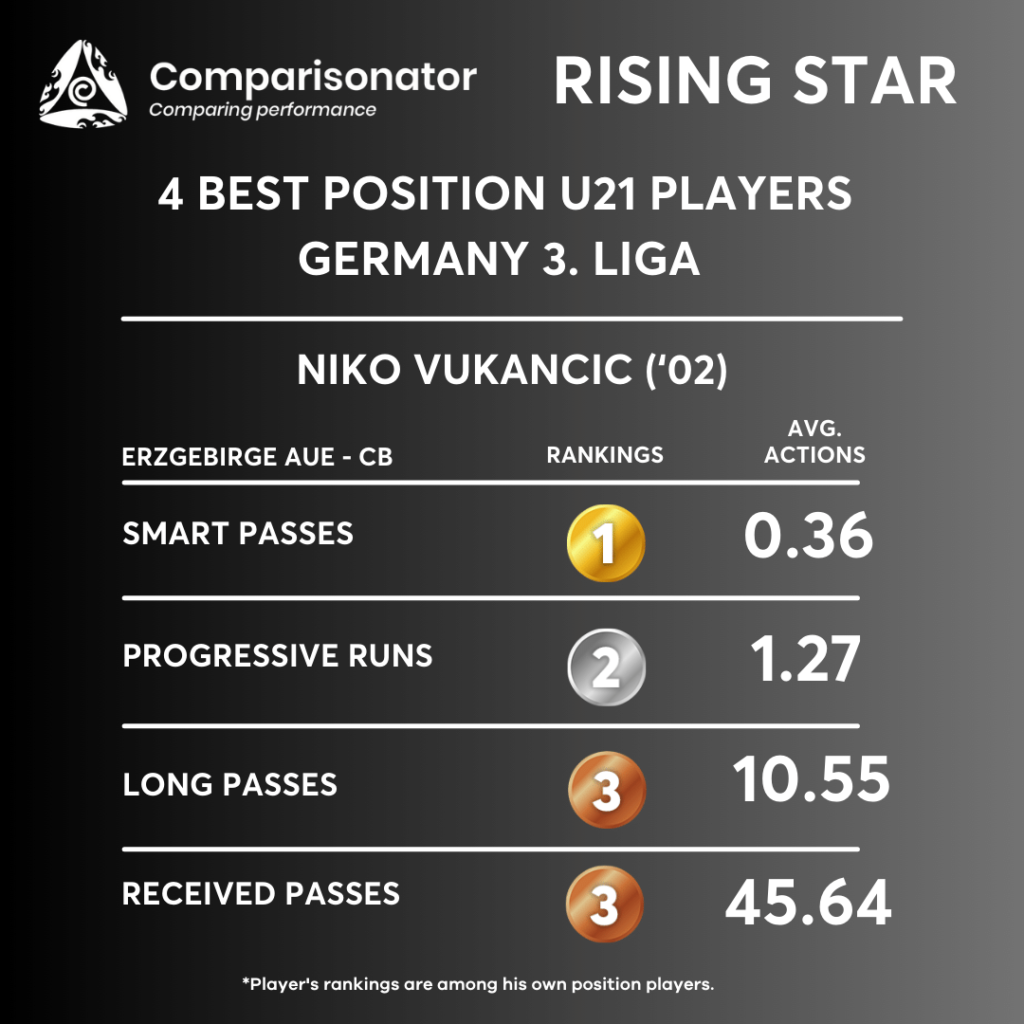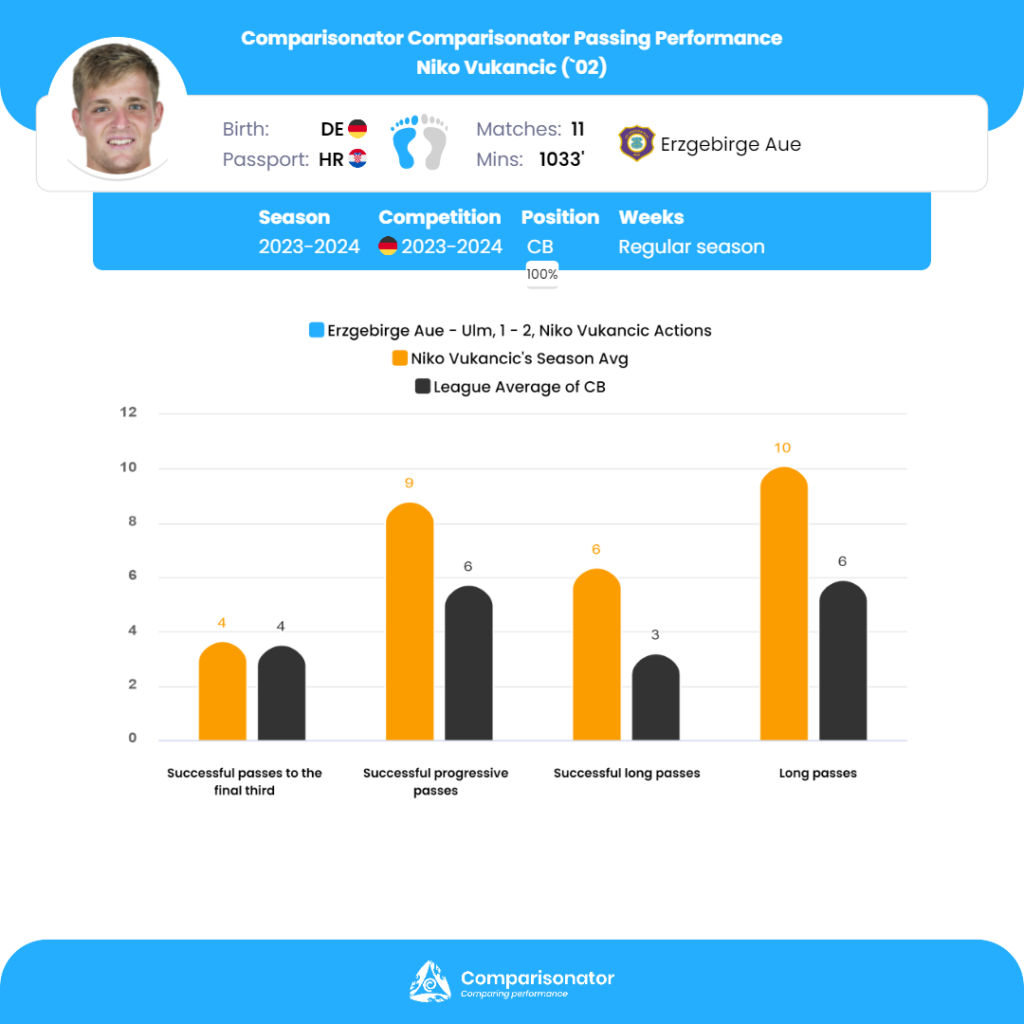 Julian Hettwer – (RW) Borussia Dortmund II
Also from Borussia Dortmund II, Julian Hettwer dominates the Right Winger (RW) position with an excellent track record in shots on target, expected goals, opportunities, and air duels won, showcasing his goal-scoring ability and aerial prowess.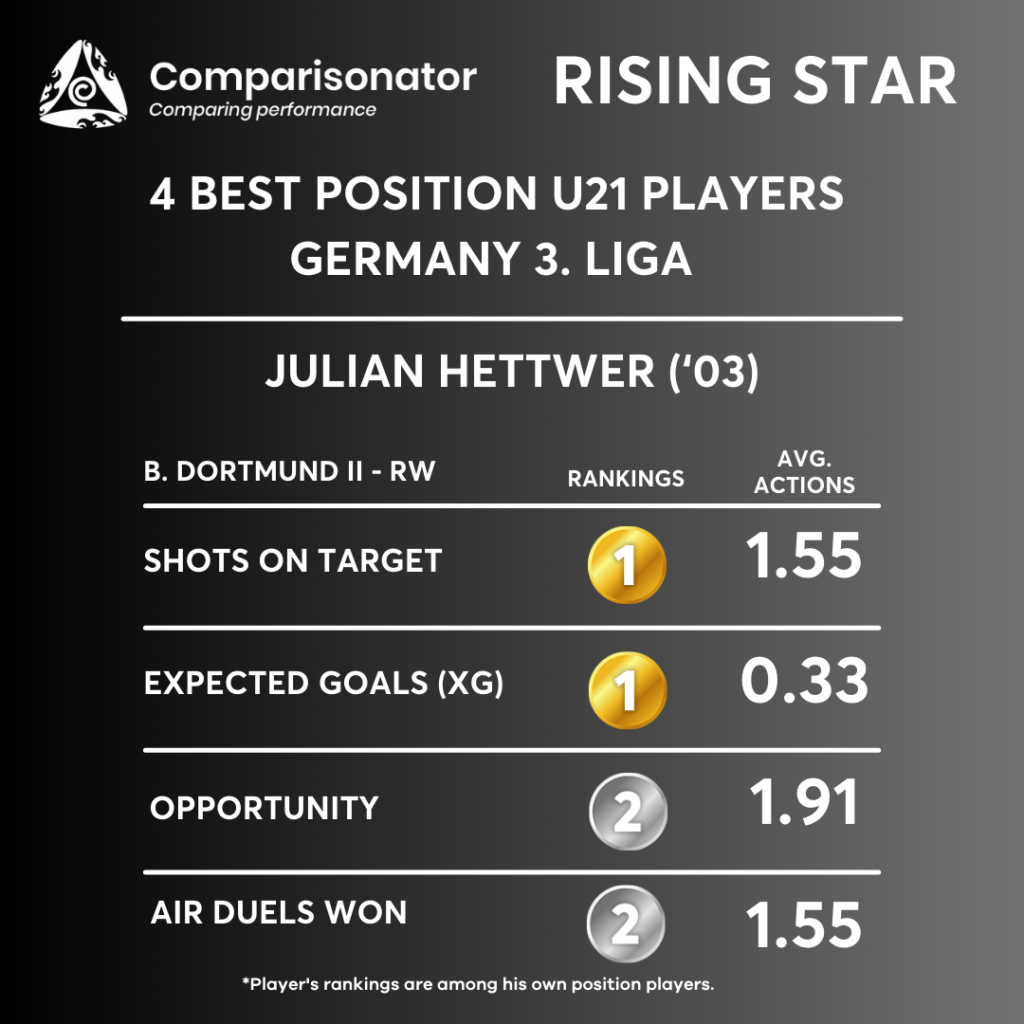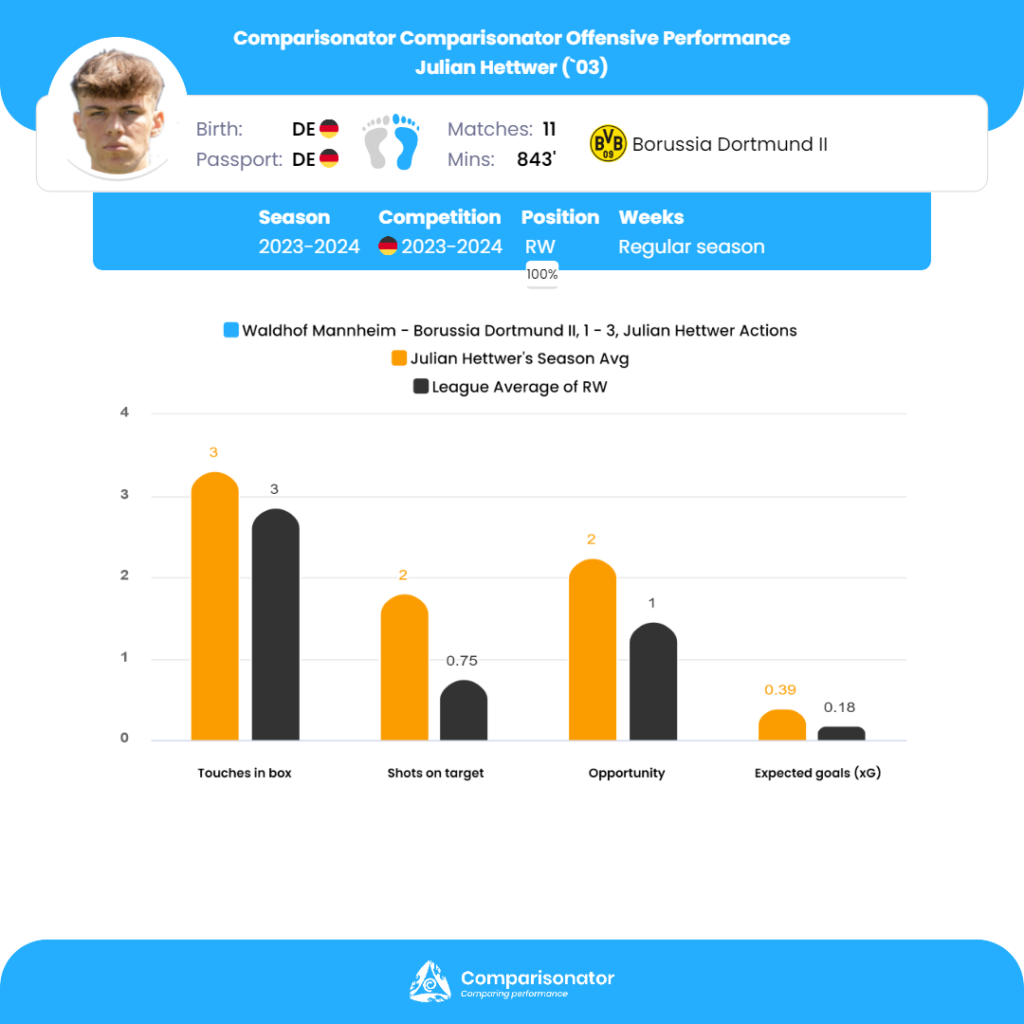 Caspar Jander – (CMF) Duisburg
Duisburg's Caspar Jander is a force to be reckoned with as a Central Midfielder (CMF). His exceptional rankings in duels won, ground duels won, accelerations, and ball recoveries in the opponent's half underscore his midfield control and defensive contribution.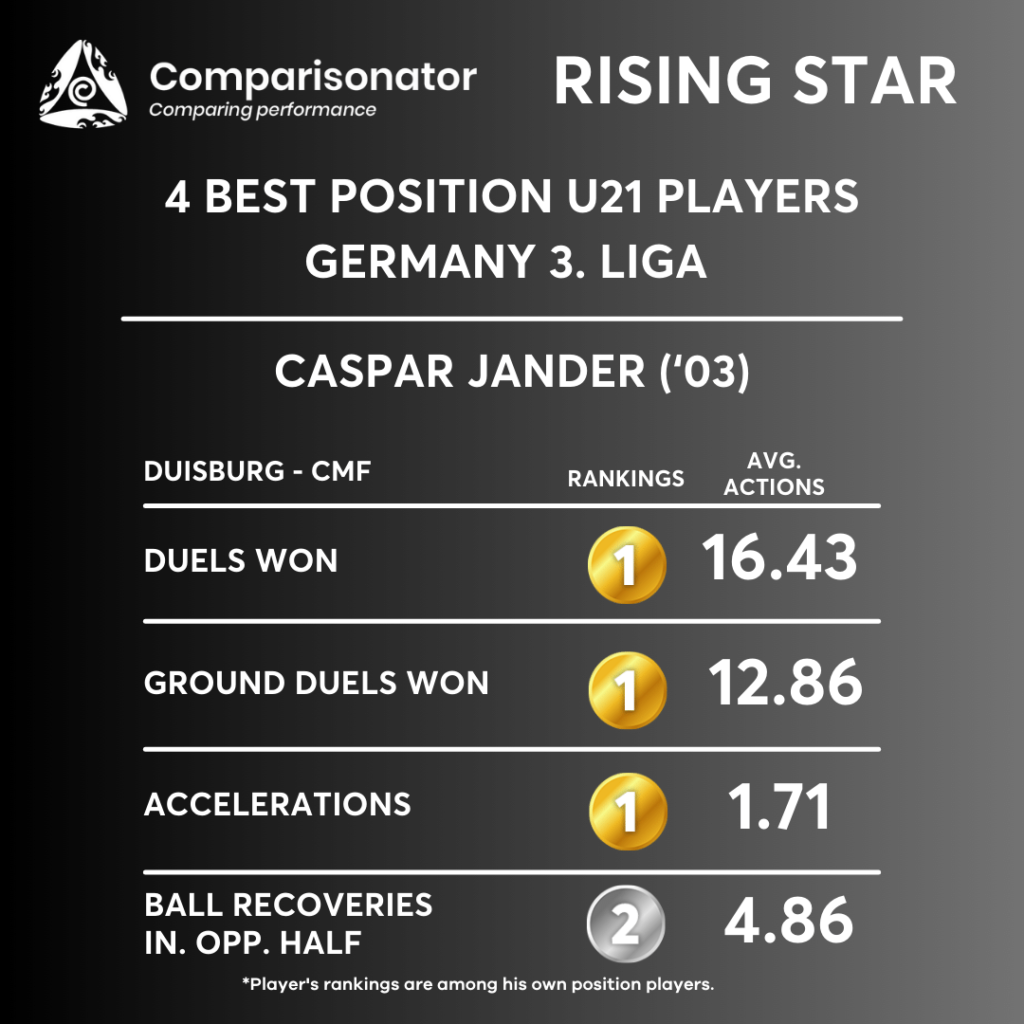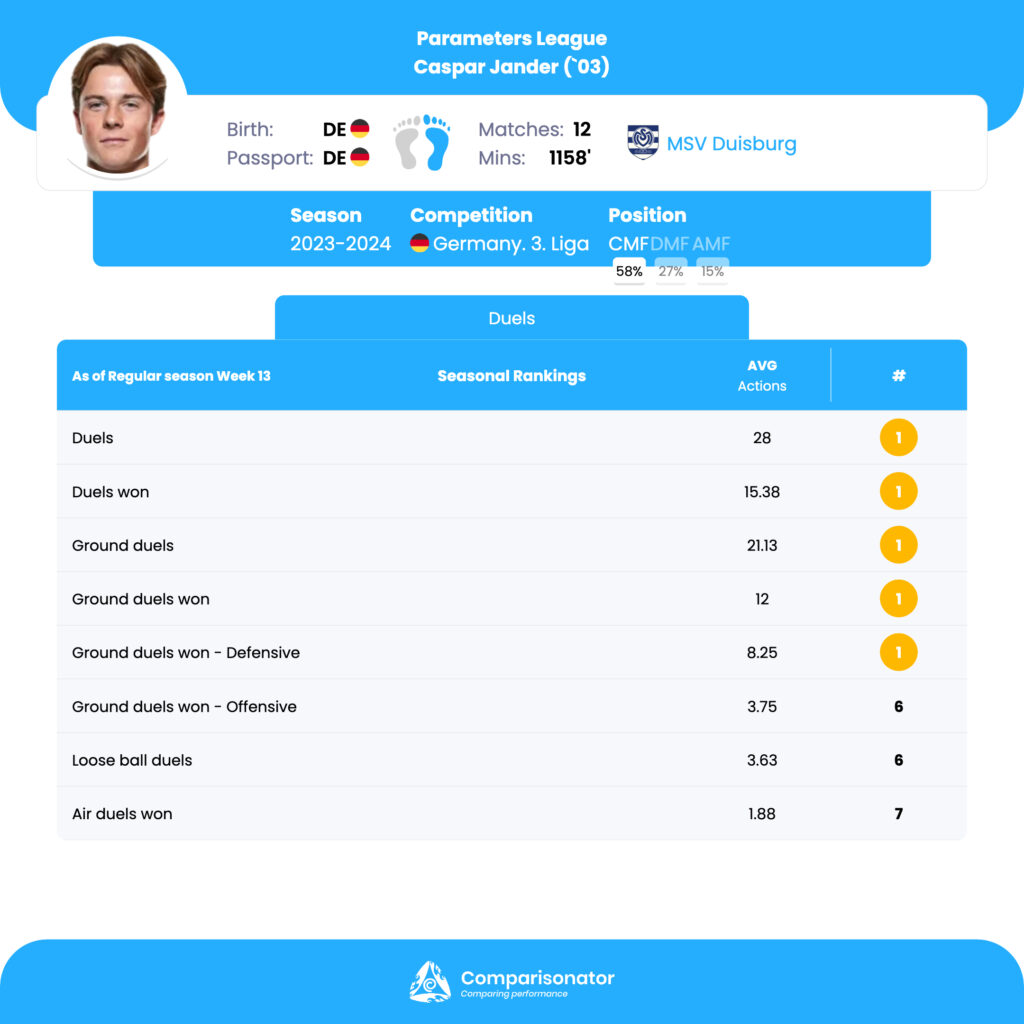 Selected via Comparisonator machine learning index.
Data Comparisons provided by Comparisonator is for educational purposes only and not intended to be monetized.