Top 5 highest rated players were selected based on the Comparisonator Recruitment shop by 5 different parameters with their 2022/23 season league performances.
Comparisonator analysts utilized "Recruitment Shop" feature with below indicators:
Position: RW & LW
Leagues: England Premier League, France Ligue 1, Italy Serie A, Spain LaLiga, German Bundesliga.
Minimum Minutes: 400
Season: 2022/23 Season So Far
All analysis were based on "Per 90" minutes basis
Top 5 RW & LW players in selected parameters:
Successful Dribbles
Chances Created
Shot Assists
Shots on Target
Successful Passes into Final Third
Offensive Duels Won
What is Recruitment Shop?
"Recruitment Shop" allows recruiters & scouts to search/list players with one click from any league and any position according to their performance (using artificially intelligent Comparisonator Performance index), height, age, passport country. Player actions can be filtered towards qualities searched for. Out of contract players can be found from more than 300.000 players within the database.
For example decision makers will can list all u21 best centre forwards (or any positions) in Croatia & Serbia (or from 275 competitions), add amount of goals, aerial duels won if looking for a target man from the filter section, or dribbles made if looking for forwards. Very simply detail the position to search to find suitable players.
Successful Dribbles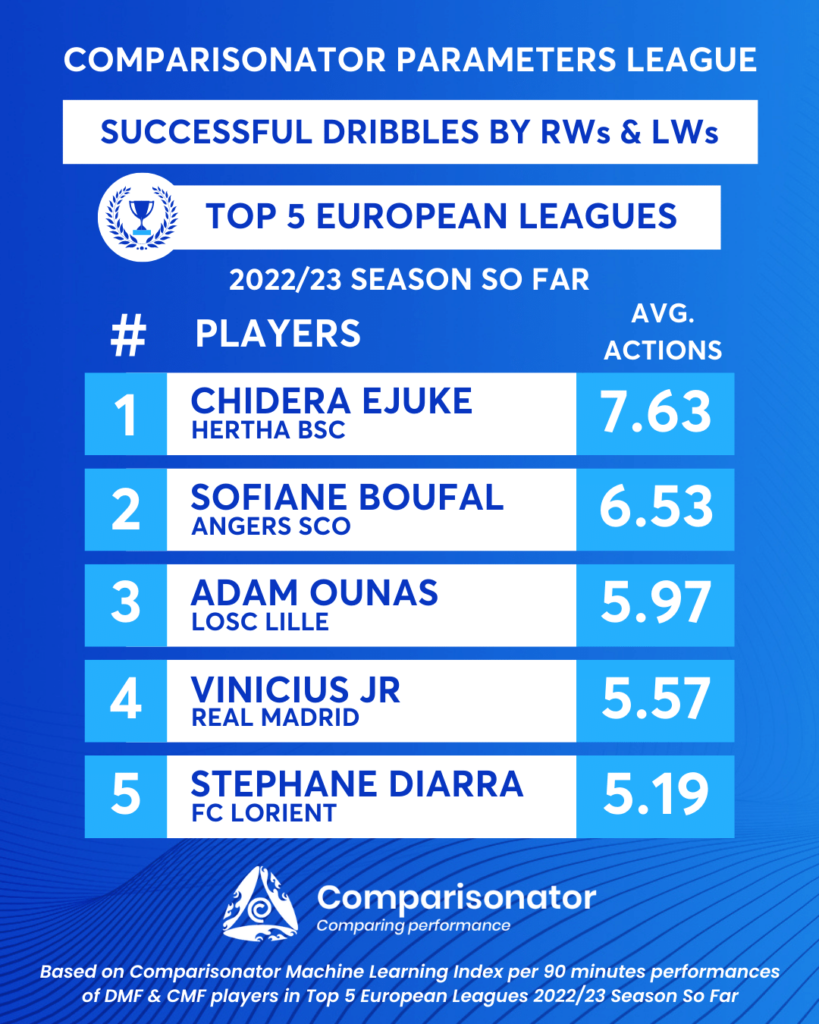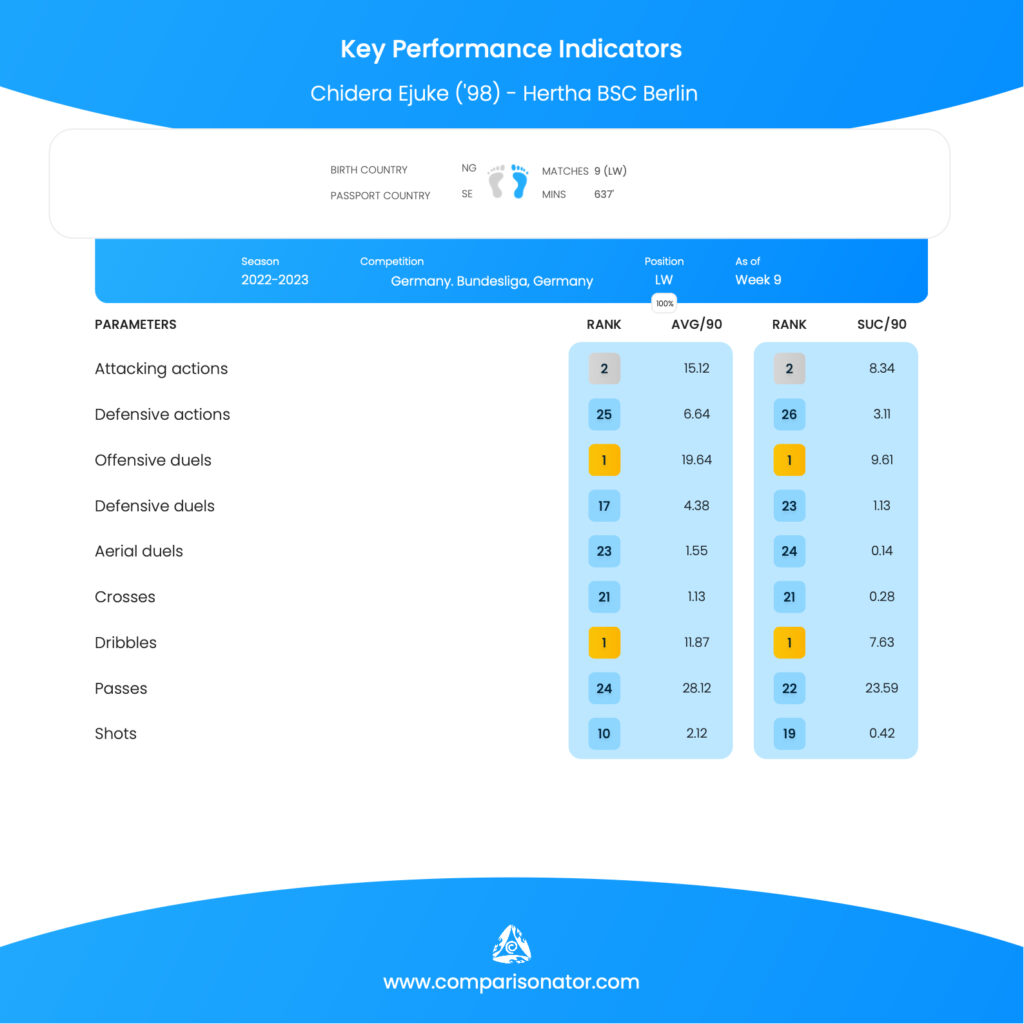 In the Successful Dribbles parameter, Chidera Ejuke is in the first place with a stat of 7.63 per 90 min. He is followed by Sofiane Boufal (6.53) from Angers SCO and Adam Ounas (5.97) from LOSC Lille.
Chances Created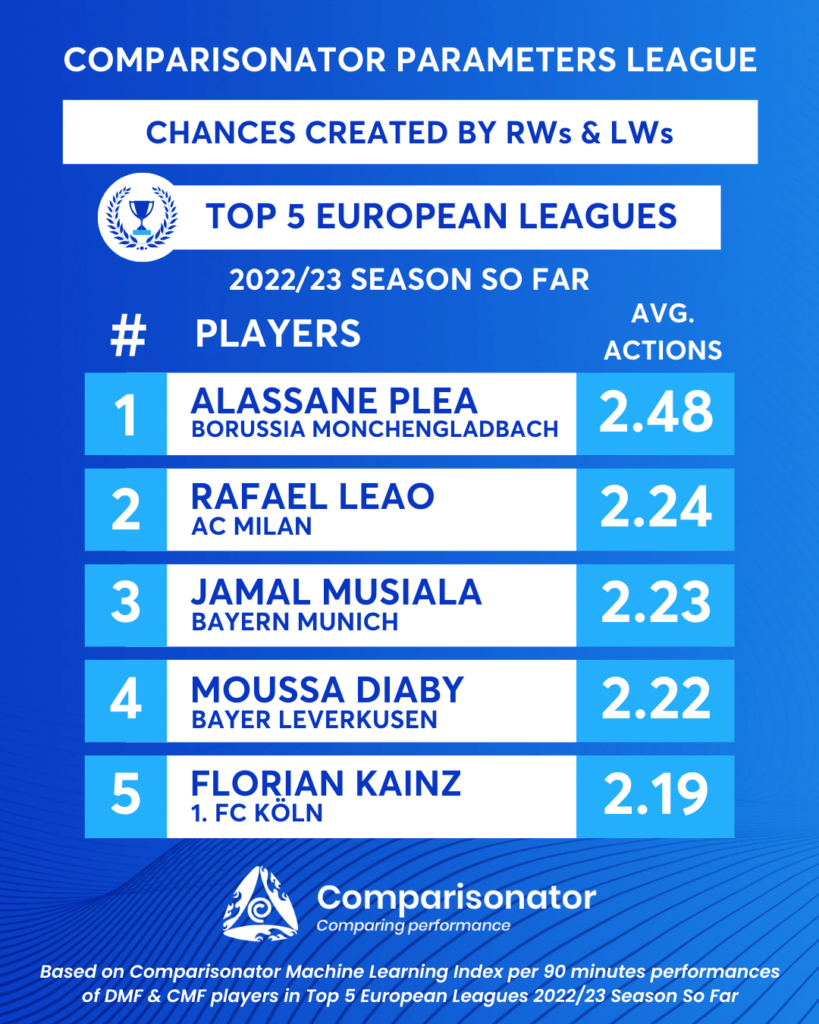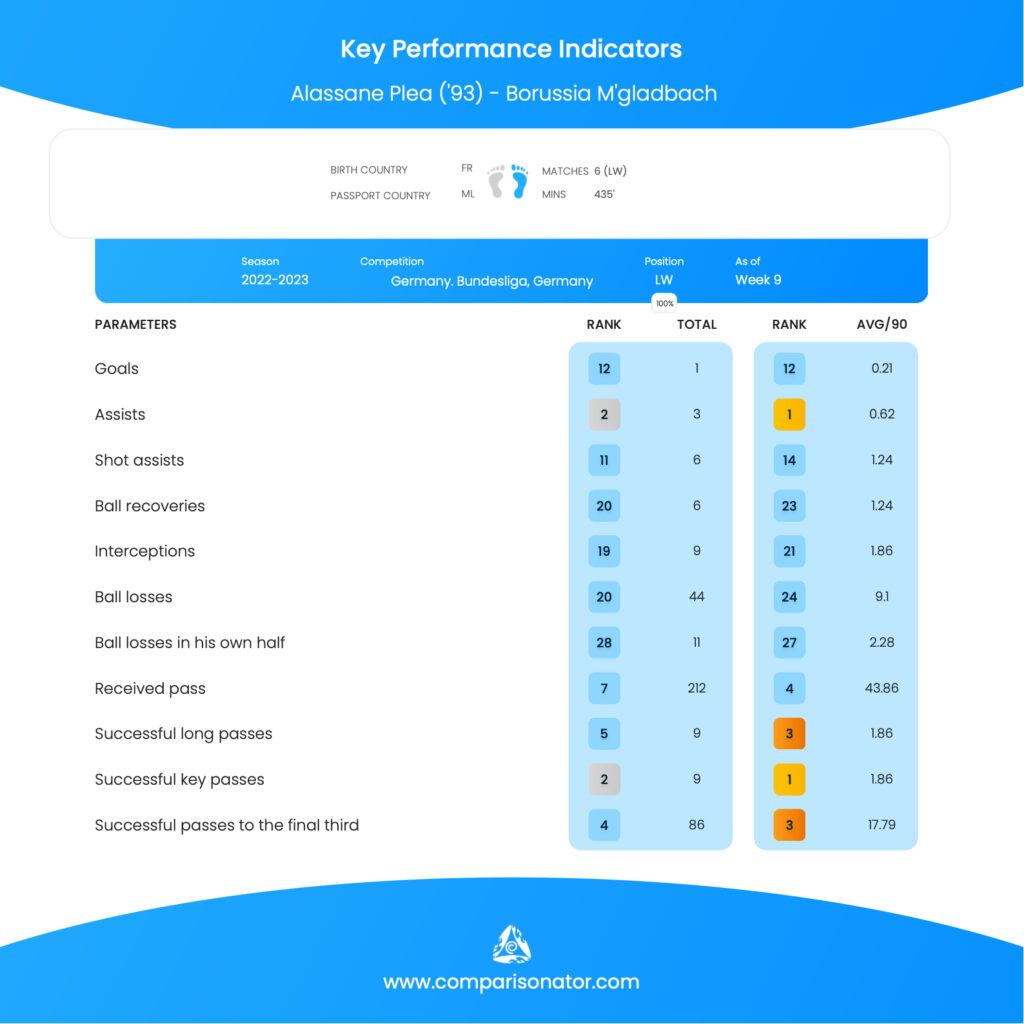 In the Chances Created parameter, Alassane Plea from Borussia Mönchengladbach is leading with 2.48 per 90 minutes. Rafael Leao are second with 2.24 Chances Created per 90 minutes and Jamal Musiala (2.23) from Bayern Munich is in third place.
Shot Assists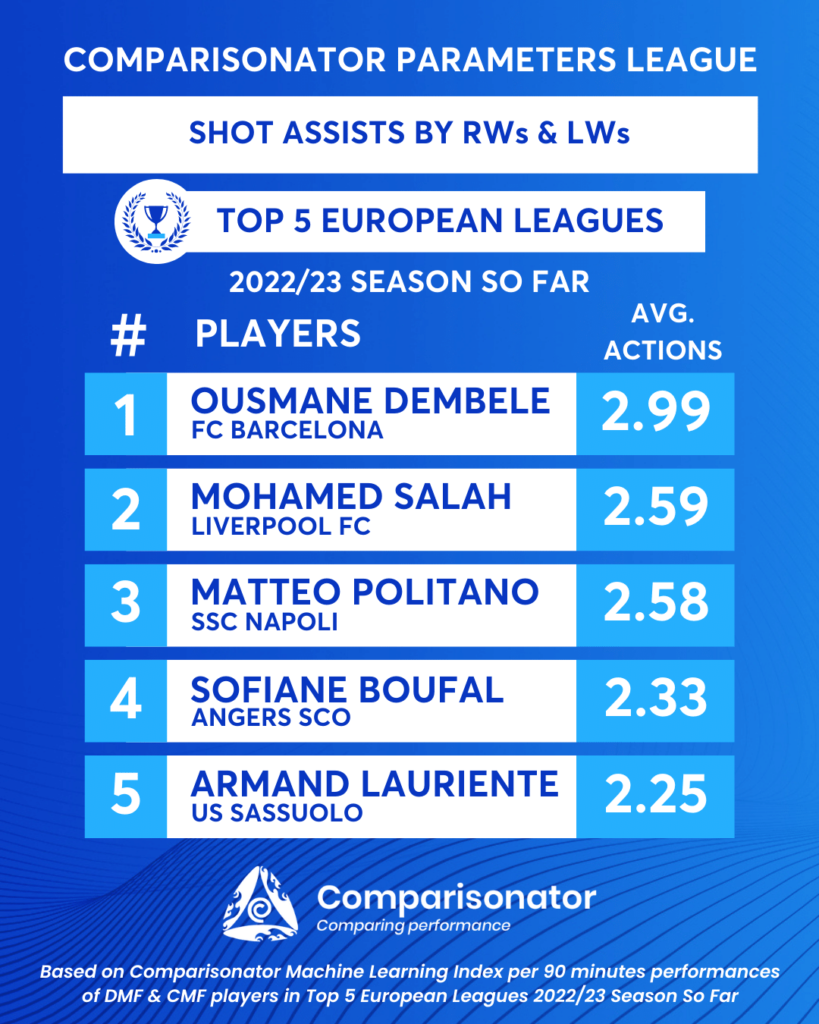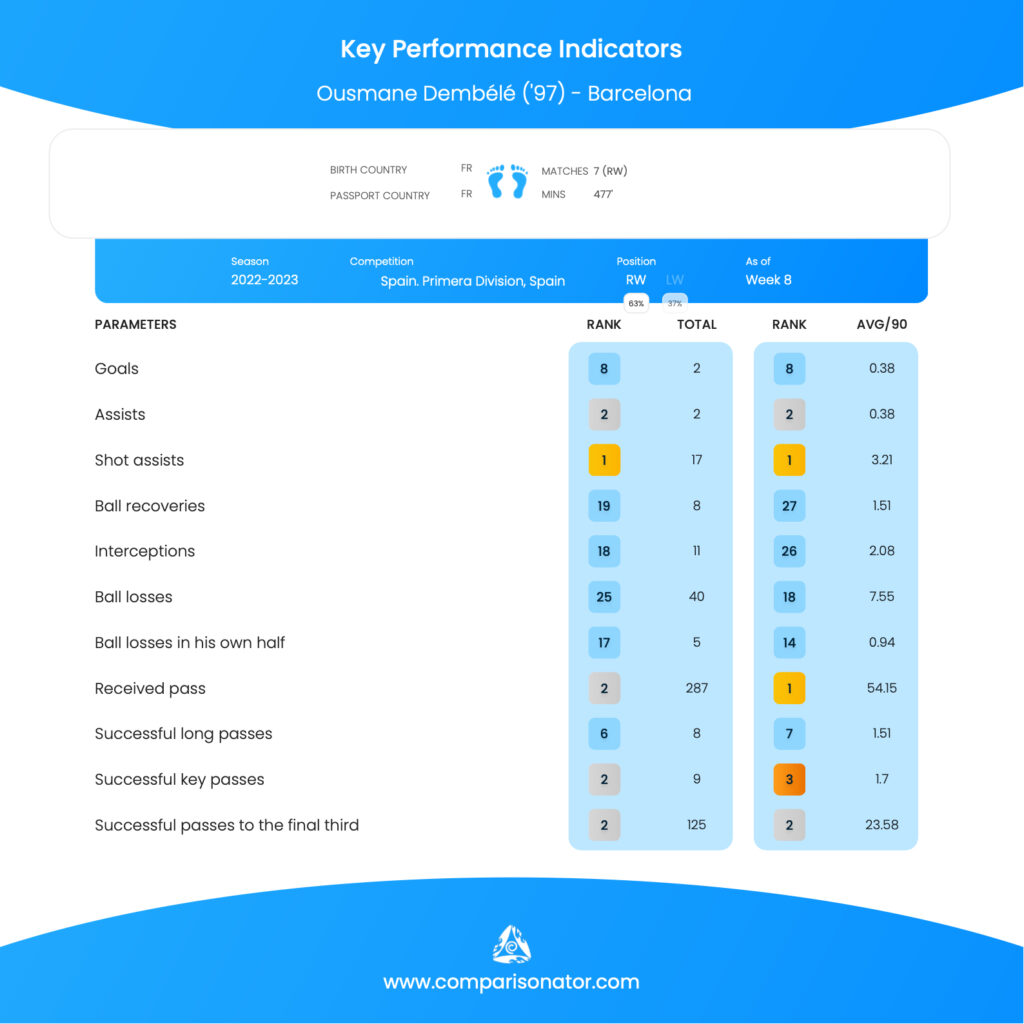 Ousmane Dembele from FC Barcelona is the best in the league in this parameter, with 2.99 Shot Assists per 90 minutes. Mohamed Salah (2.59) from Liverpool FC is in second place and Matteo Politano (2.58) from SSC Napoli is in third place.
Shots on Target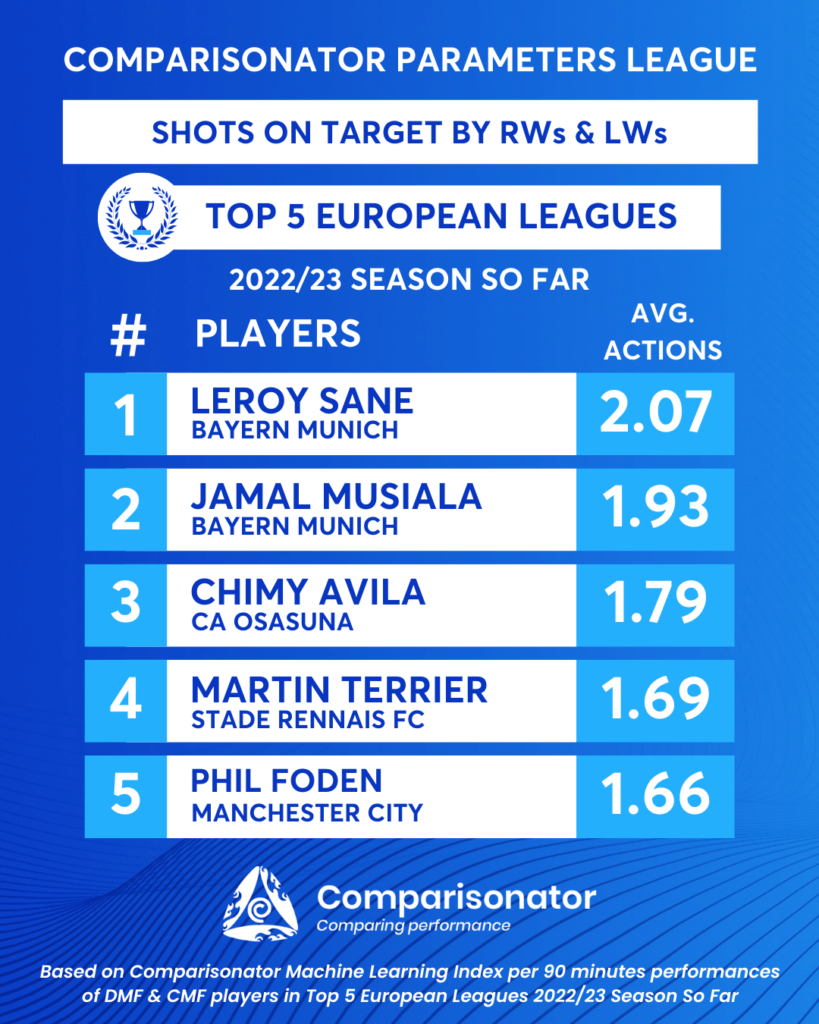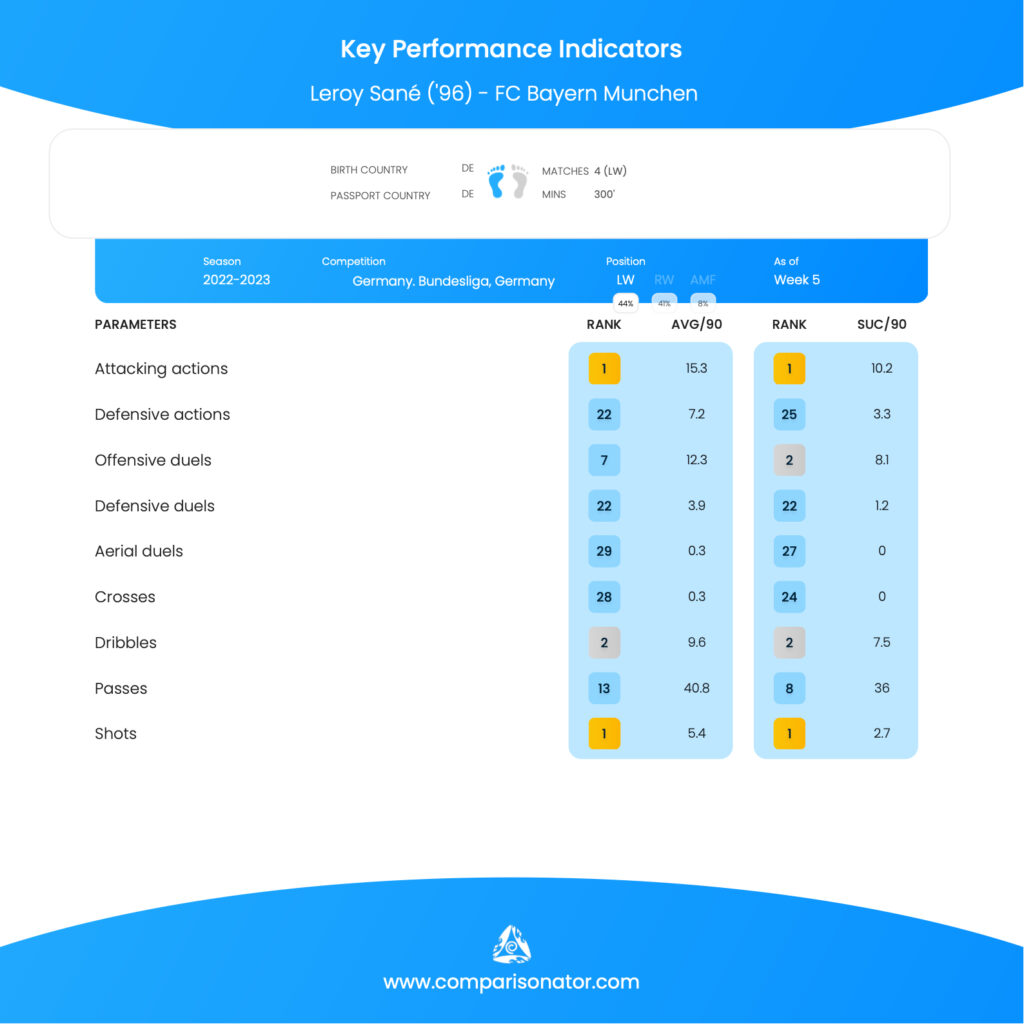 In the Shots on Target parameter, Leroy Sane is in the first place with a stat of 2.07 per 90 min. He is followed by Jamal Musiala (1.93) from Bayern Munich and Chimy Avila (1.79) from CA Osasuna.
Successful Passes into Final Third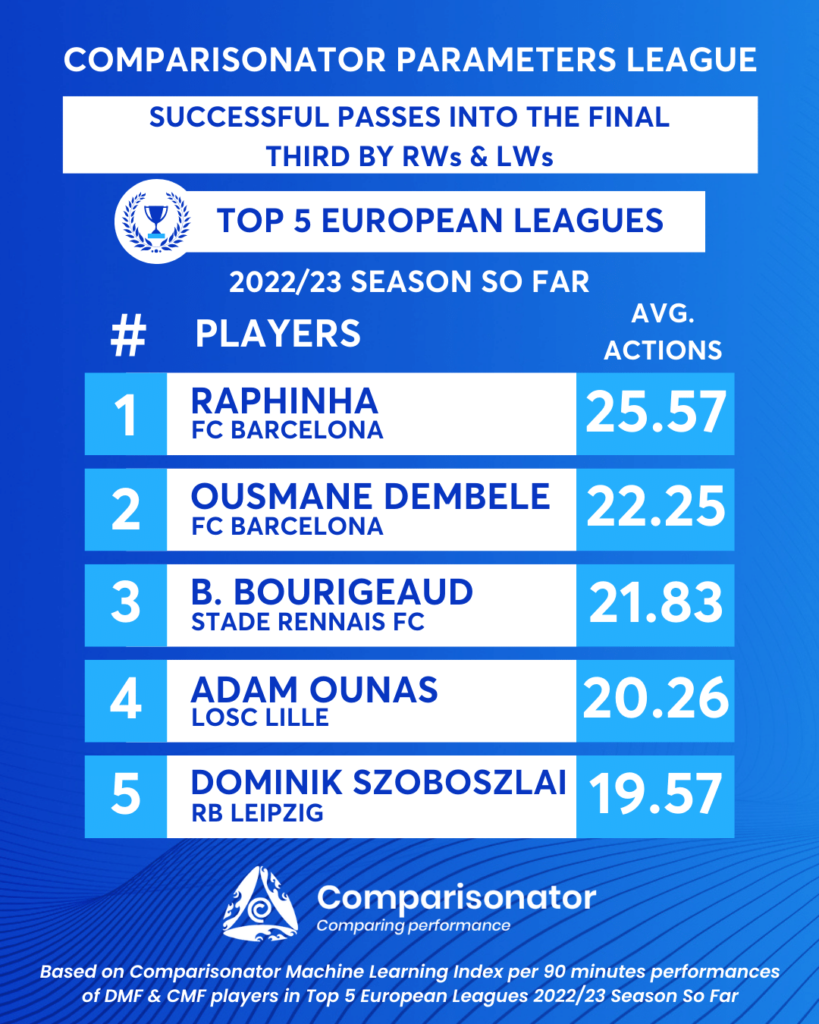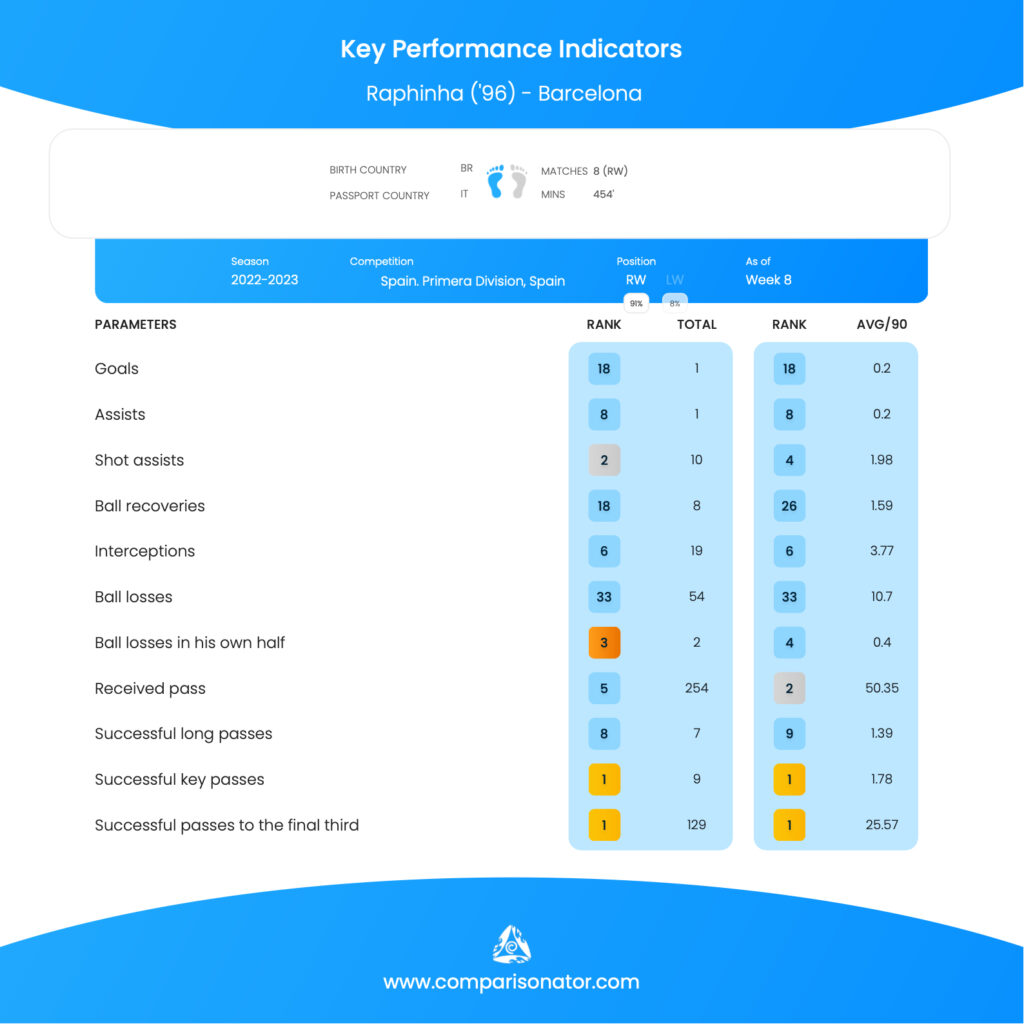 In the Successful Passes into Final Third parameter, Raphinha is in the first place with a stat of 25.57 per 90 min. He is followed by Ousmane Dembele (22.25) from FC Barcelona and B. Bourigeaud (21.83) from Stade Rennais FC.
Offensive Duels Won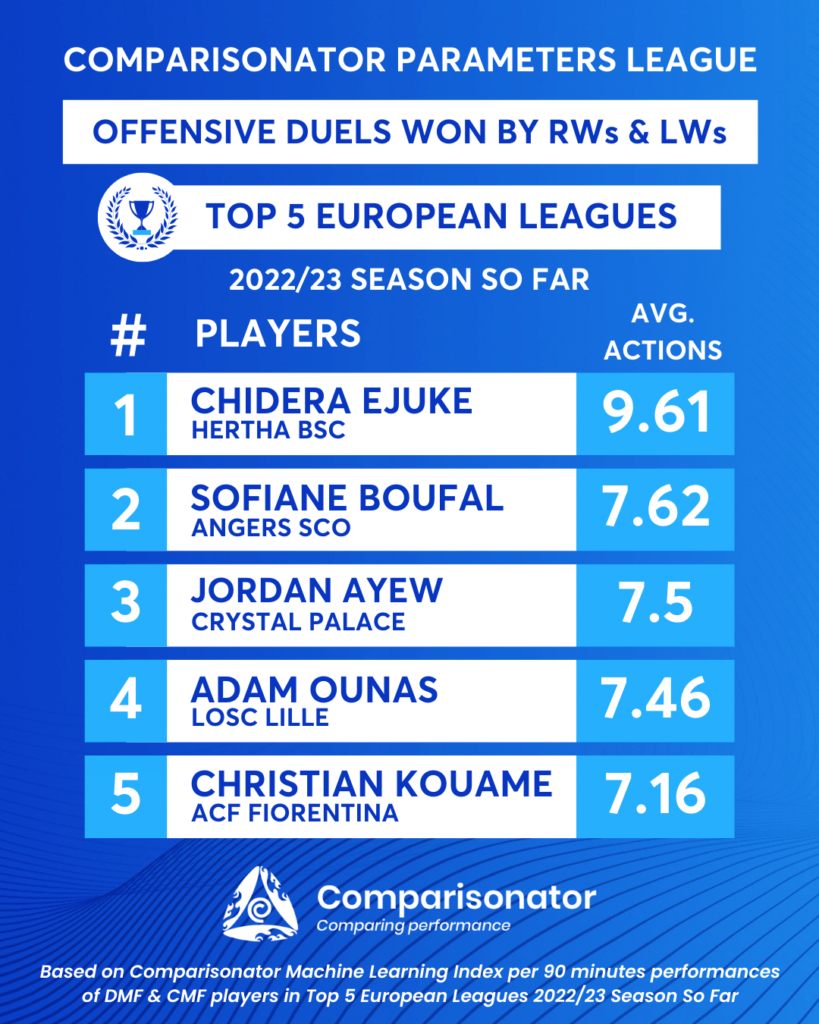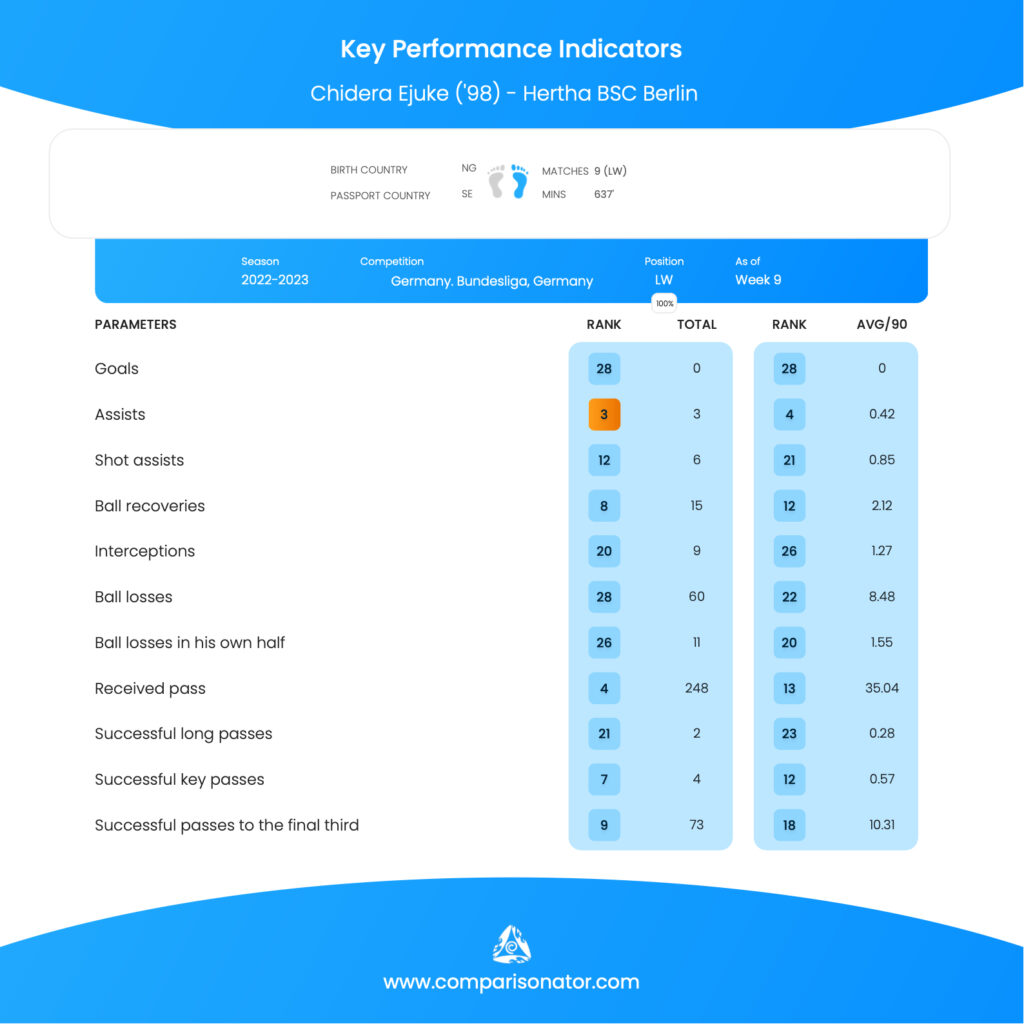 Chidera Ejuke is the best player in the league in this parameter, with 9.61 Offensive Duels Won per 90 minutes. Angers SCO's Sofiane Boufal (7.62) is in 2nd place, while Jordan Ayew from Crystal Palace (7.5) is in 3rd place.
Selected via Comparisonator machine learning index.
Data Comparisons provided by Comparisonator is for educational purposes only and not intended to be monetized.