Comparisonator team analysed the best U23 players in selected parameters of the Turkiye First Division in the 2022-23 Season so far.
Our team of recruitment analysts dived into Turkiye current season, selected 5 different parameters, listed top 5 leaders in each parameter category:
Successful Dribbles
Open Play Goals
Successful Tackles
Successful Key Passes
Aerial Duels Won
HOW DOES COMPARISONATOR's RECRUITMENT FEATURE WORKS?
"Recruitment Shop" allows recruiters & scouts to search/list players with one click from any league and any position according to their performance (using artificially intelligent Comparisonator Performance index), height, age, passport country. Player actions can be filtered towards qualities searched for. Out of contract players can be found from more than 300.000 players within the database.
For example decision makers will can list all U21 best centre forwards (or any positions) in Croatia & Serbia (or from 275 competitions), add amount of goals, aerial duels won if looking for a target man from the filter section, or dribbles made if looking for forwards. Very simply detail the position to search to find suitable players.
Best U23 Players of Turkiye First Division in Selected Parameters
The best 5 players ranked in the selected parameters based on the matches played so far this season. These players ranked according to their per 90 min averages. In this analysis, the Comparisonator team used the Recruitment Shop feature of the Platform.

Please note that all numbers are per 90 min data from the 2022 – 2023 Season.
Successful Dribbles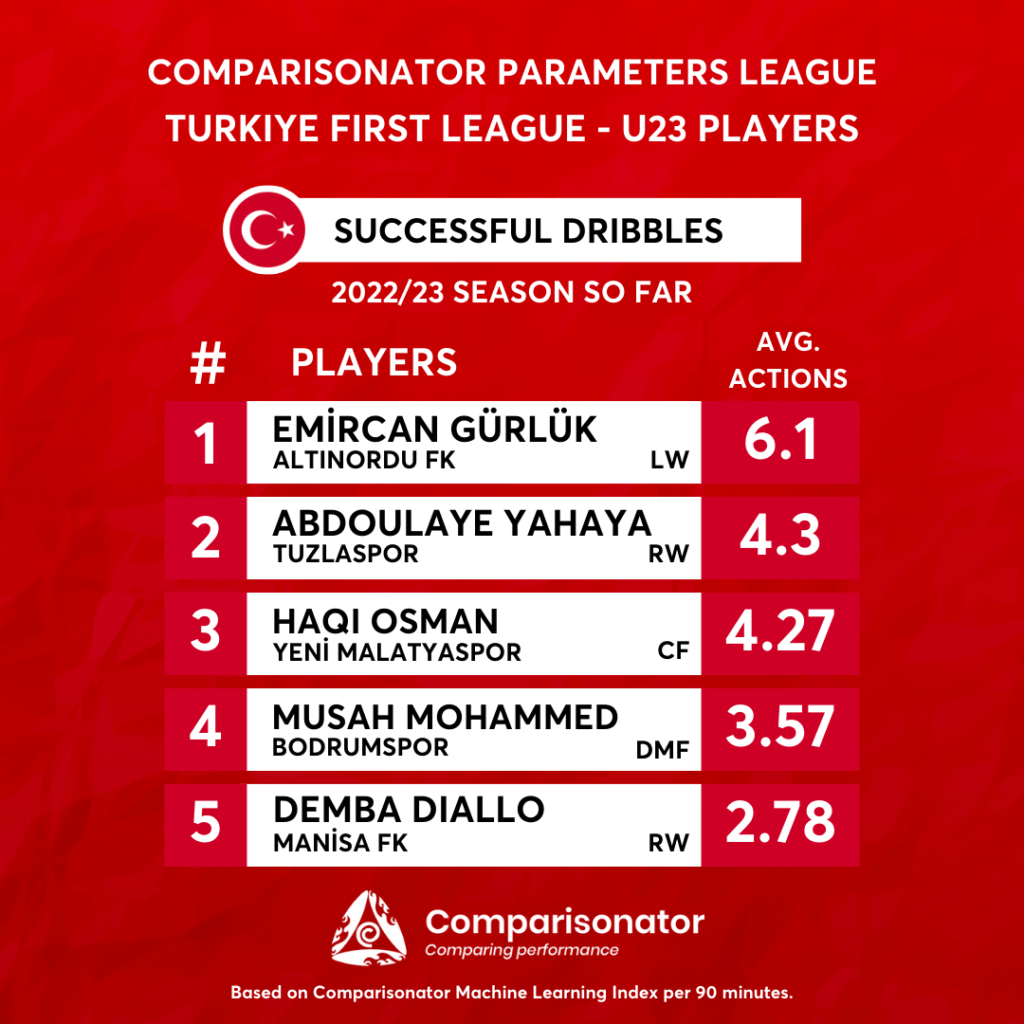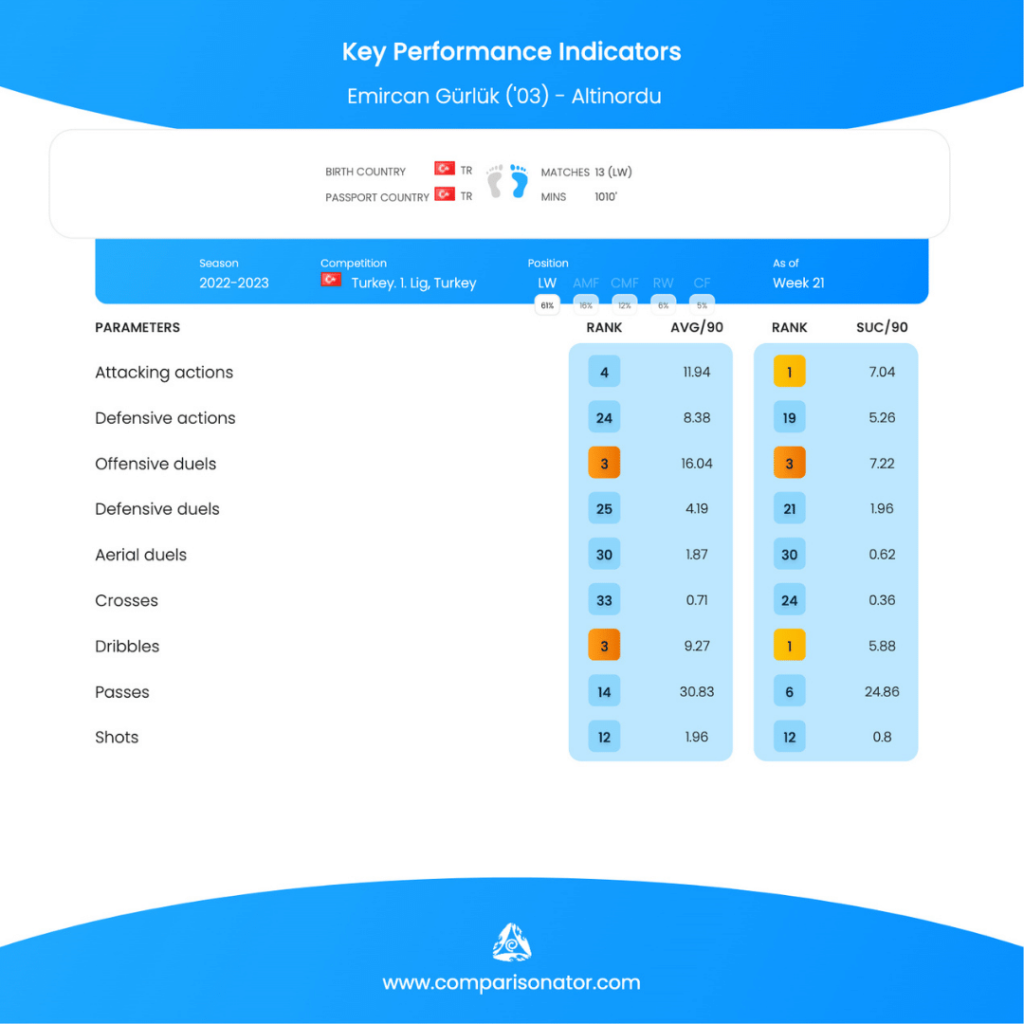 Open Play Goals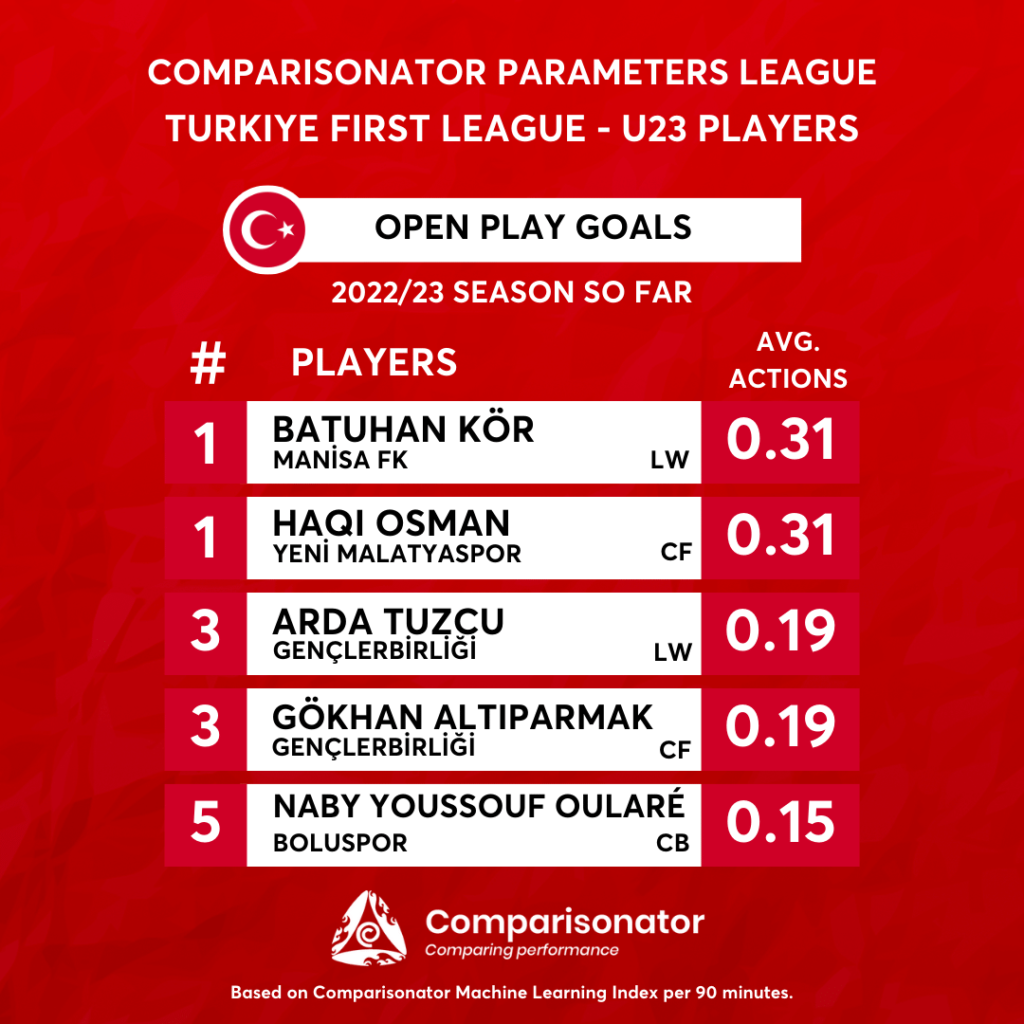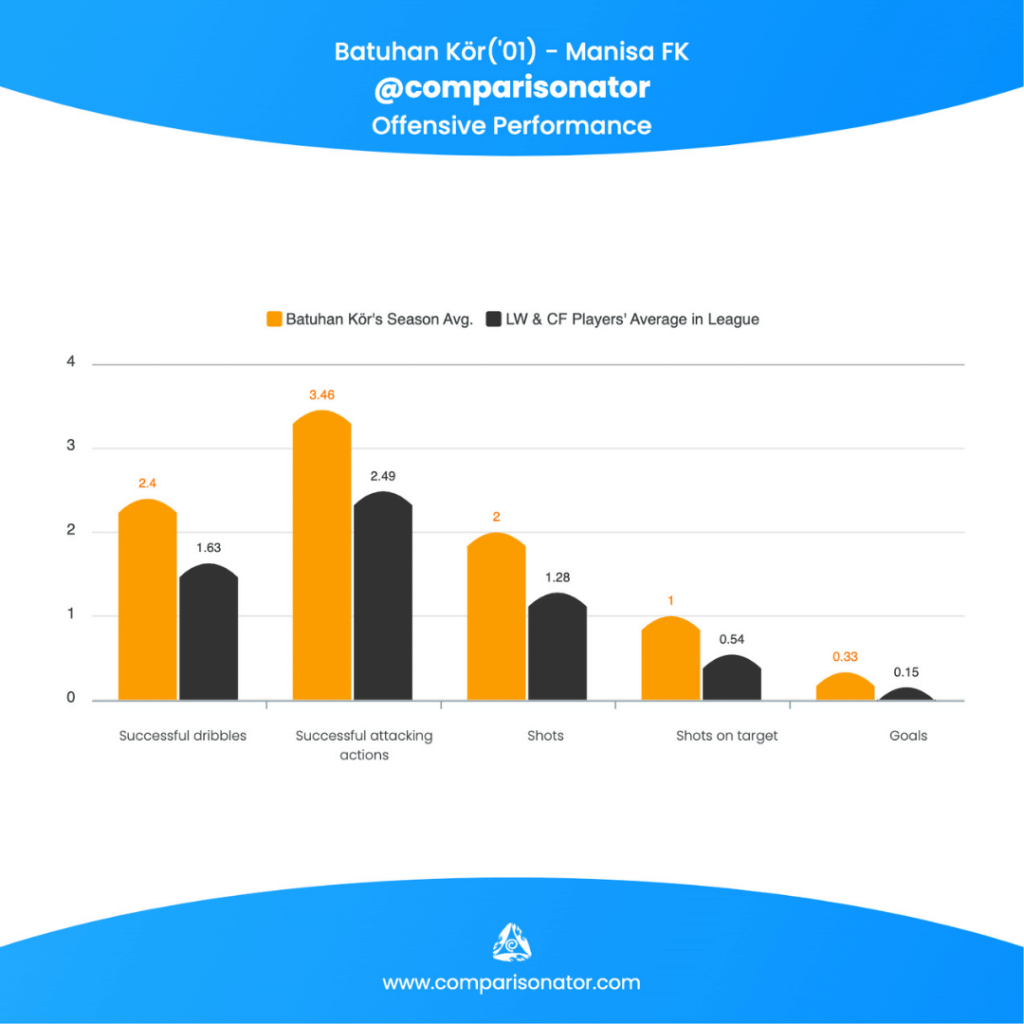 Successful Tackles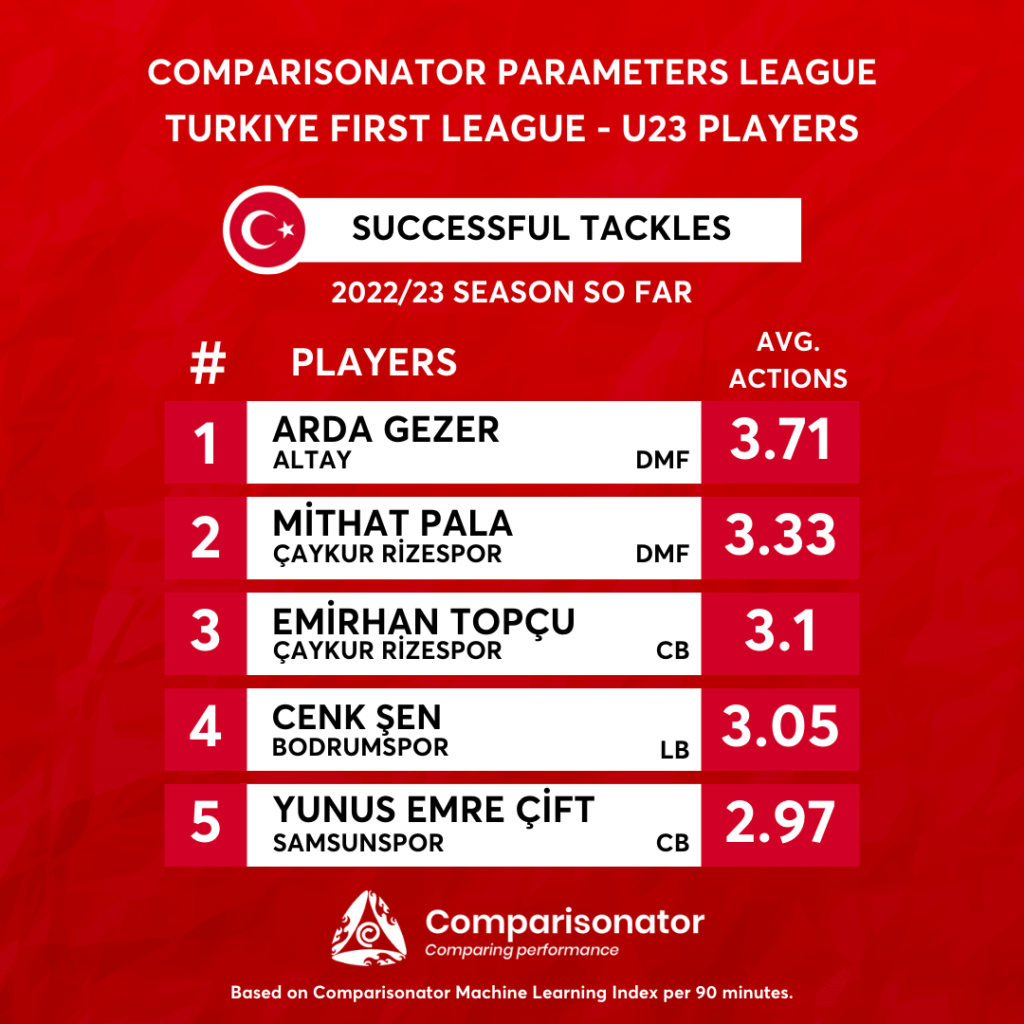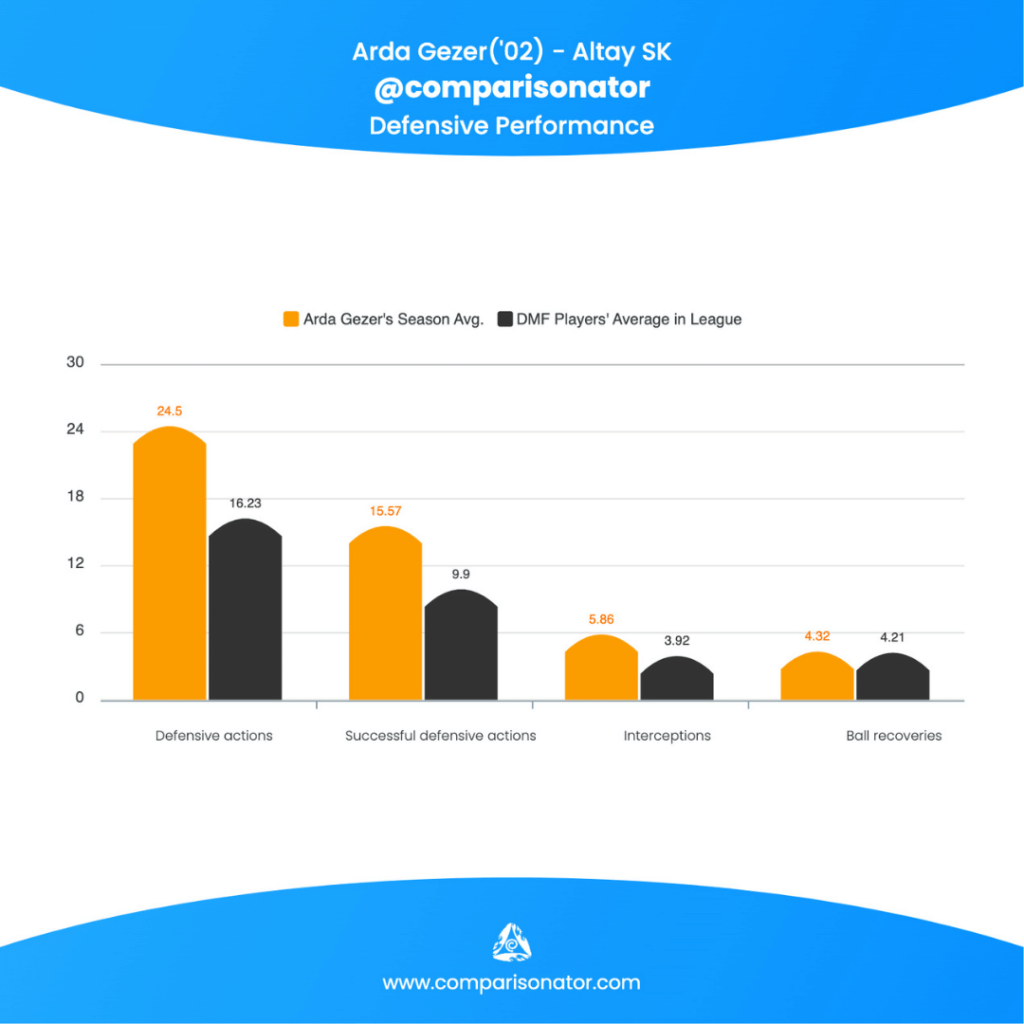 Successful Key Passes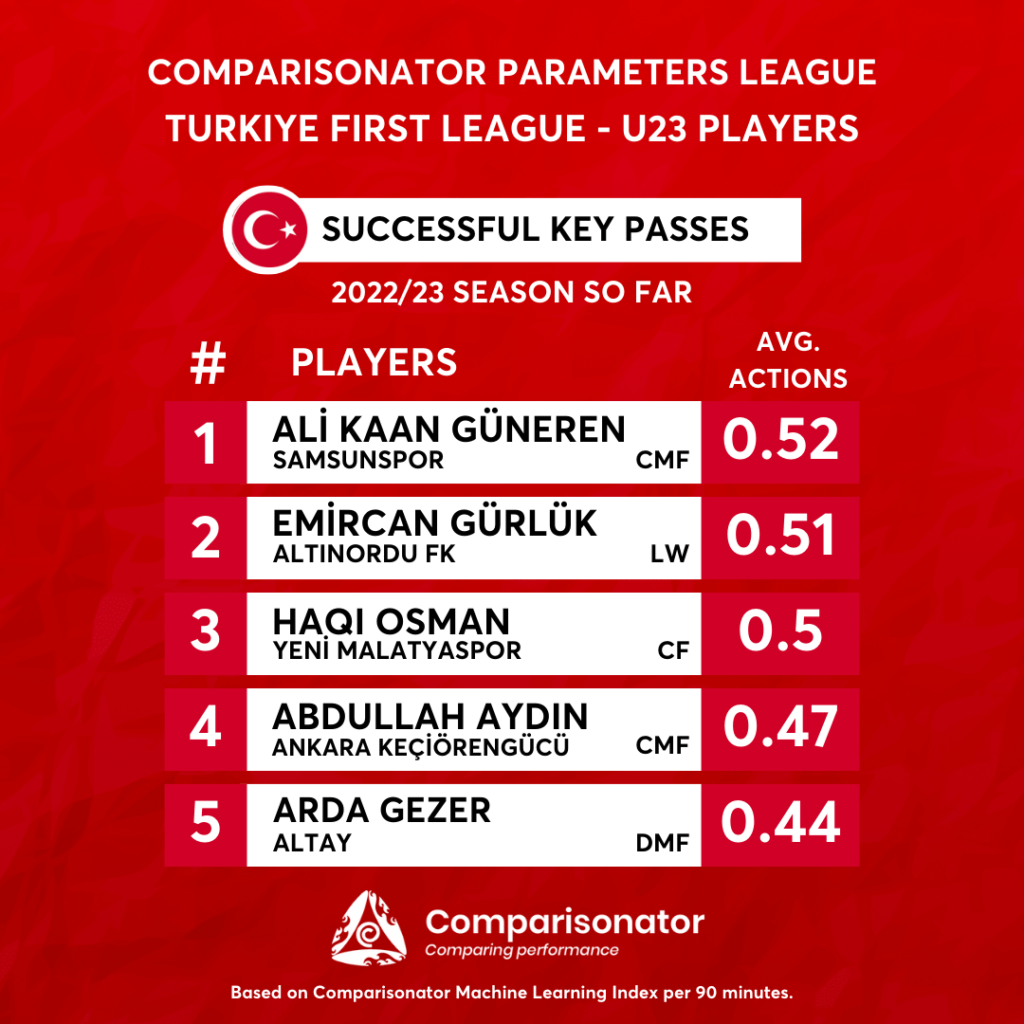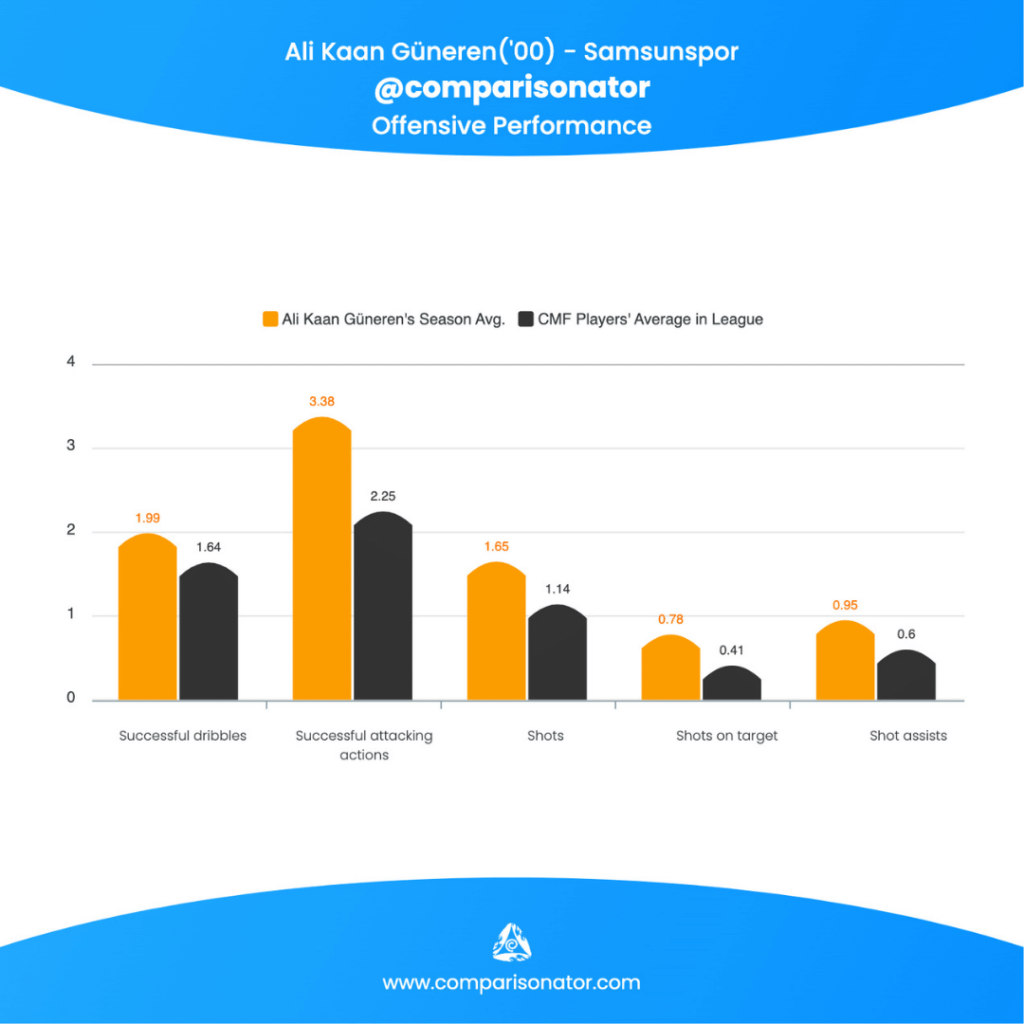 Aerial Duels Won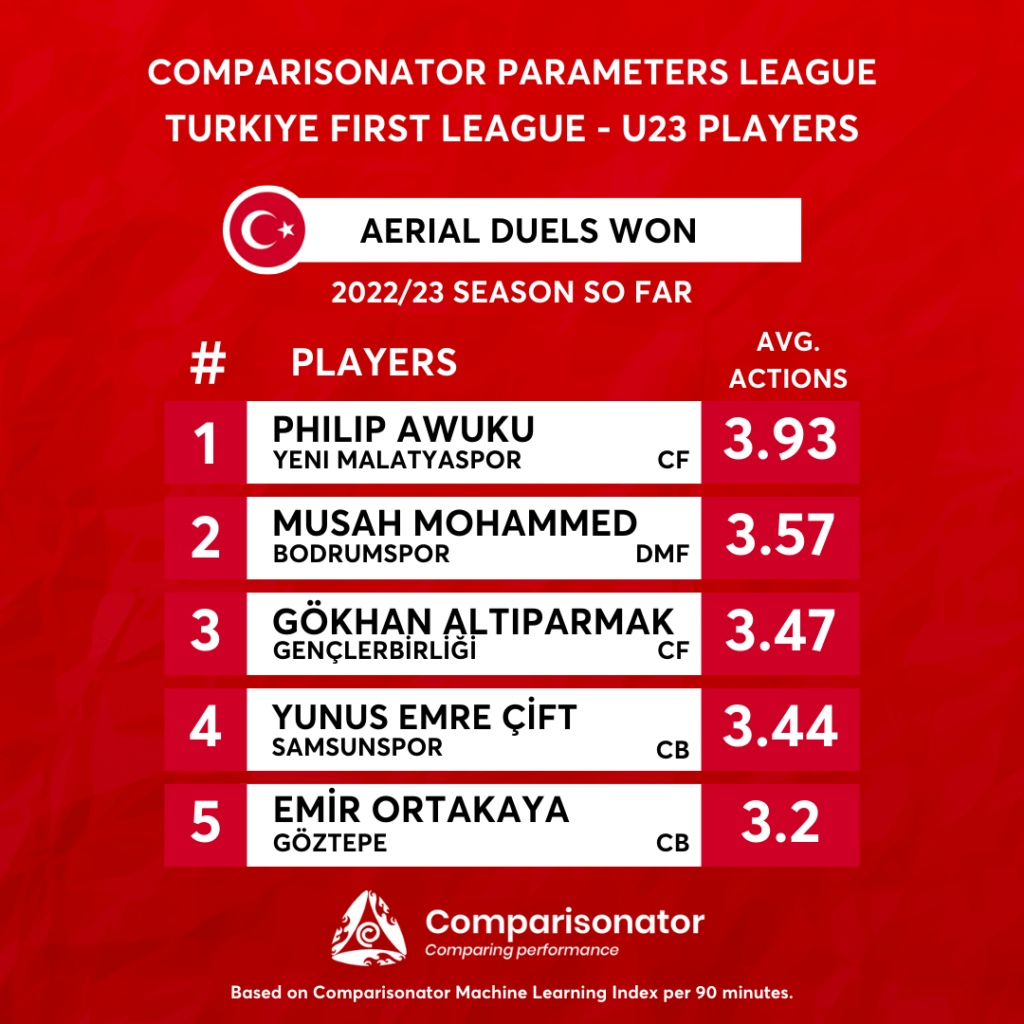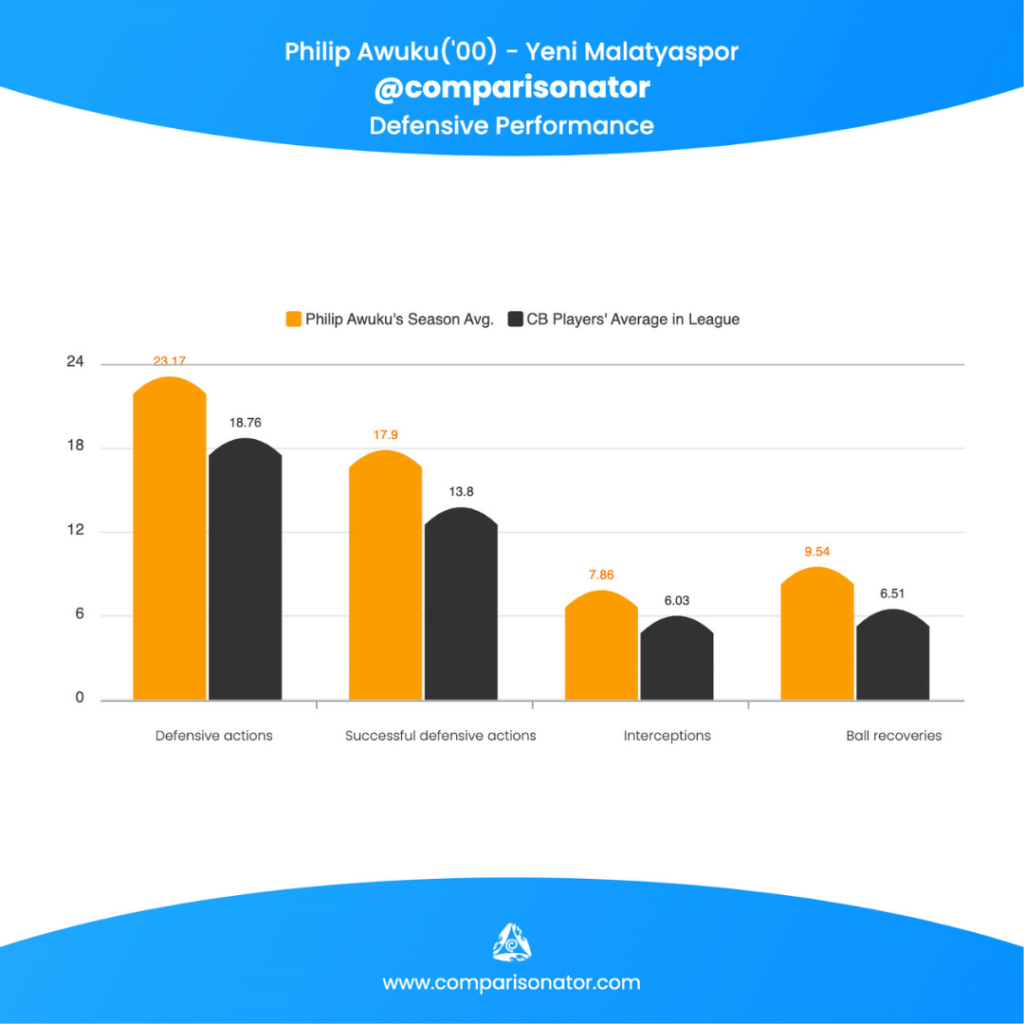 Selected via Comparisonator machine learning index.
Data Comparisons provided by Comparisonator is for educational purposes only and not intended to be monetized.