Christopher Nkunku is having the peak of his career this season. The French star is having a three times better season than the same period of the previous season, with 11 goals and 7 assists in 22 games in the league this season. Nkunku's name has started to be mentioned with the big teams of Europe these days.

The most important thing that distinguishes this season from previous seasons in Nkunku is that he has made an incredible improvement compared to last season, especially in offensive parameters. Our per match analysis shows that Nkunku has surpassed his own average data such as goals, assists, shot on goal, dribbling, goal expectation, successful attacking actions, and successful key passes.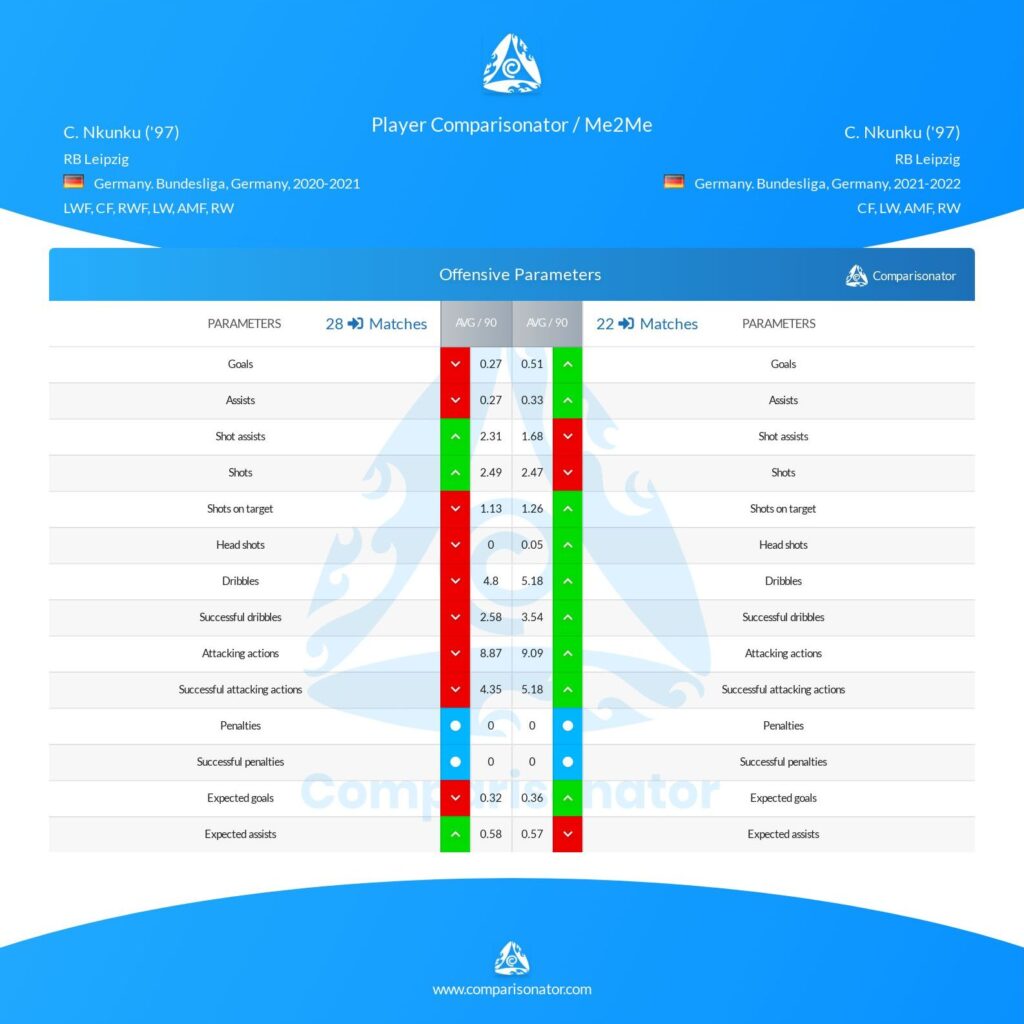 While the average of goals per 90 minutes was 0.27 in the 2020/21 season, we see that this parameter is 0.51 this season. Nkunku increased his goal expectation from 0.32 to 0.36. Likewise, successful attacking actions were 4.35 per 90 minutes last season and reached 5.18 this season.

The effect of his role in Leipzig this season is undoubtedly quite significant. Compared to previous seasons, Nkunku had a chance as a second striker and in the forward zone rather than the wings this season. This change can be evaluated in the game structure in a positive sense.
The support striker role, initiated with Andre Silva throughout the season and sometimes run by Poulsen, enabled Nkunku to enter a new era in his career. So far, the French player is way above his averages, although we are in the middle of the season.